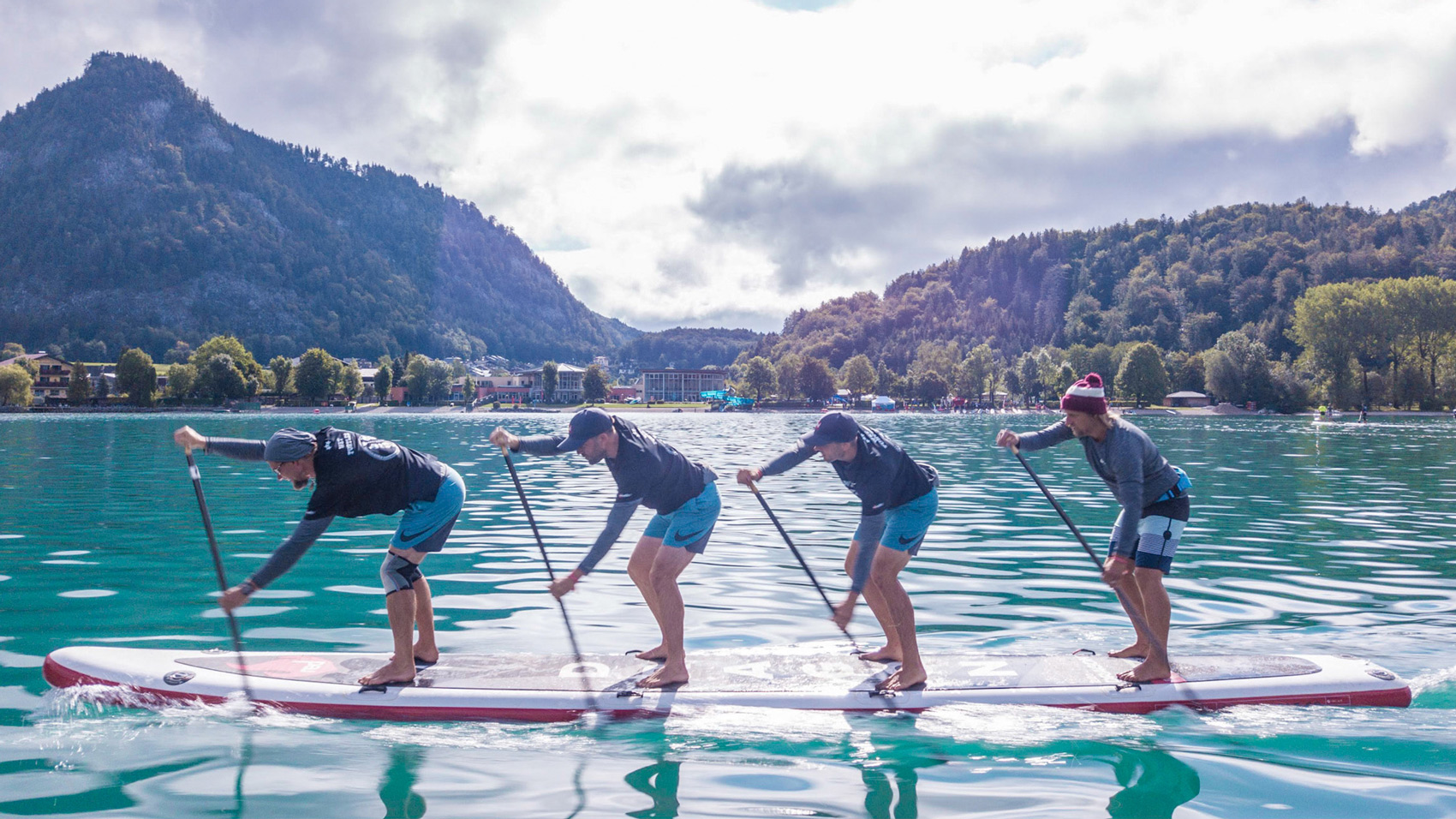 March 10, 2019
by Christopher Parker (@wheresbossman)
The Dragons are coming: Red Paddle Co announces dates + location for its epic "Dragon World Championship"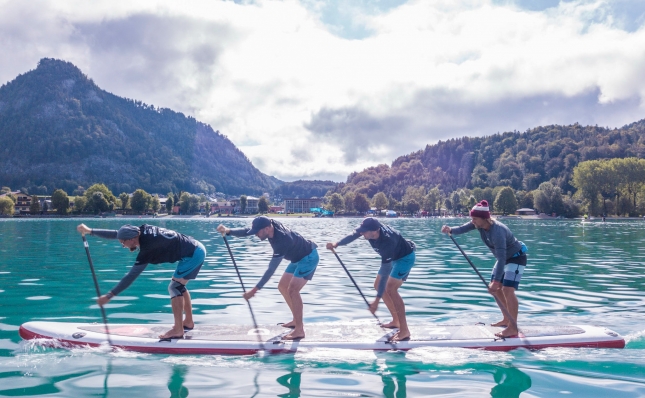 [notdevice] [/notdevice]
It's probably the funnest event of the year.
Red Paddle Co. has just announced the dates and location for its epic "Dragon World Championship" event, where teams of four battle each other on massive inflatables in what is surely the most unorthodox (and entertaining) race format you'll see all season.
The third annual event is set for June 15/16 on France's Lake Annecy, which sits in the picturesque French Alps and is famous for being home to the massive GlaGla Race in January (the Dragon event should be a tad warmer).
Red showcases these 22ft inflatables at dozens of races around the world, however the Dragon World Championship (or simply "DWC") is the main event. After the inaugural Worlds in Barbados back in 2017 the party moved to Austria last September, where three dozen teams from 17 countries ignored the rain for two days of fun both on and off the water (the highly-disciplined Team Hungary took the title, though runners-up Barbados won the Saturday night dance-off).
This year's DWC will also feature three different divisions to distribute the trophies a little more fairly: men's, women's and mixed teams competition.
[notdevice][/notdevice][device]
[/device]
The Dragon format brings a whole new element to SUP racing. It suddenly becomes a teams event. A really, really fun teams event.
Experience isn't necessary but it certainly helps: If you're eyeing off the main prize (which is usually a Dragon board and loads of other Red schwag), you better start preparing. These giant inflatables are easy to paddle but tricky to master–it takes serious practice to perfect the timing of a four-paddle stroke.
Though if you just wanna have fun (which is kind of the whole point of this event), all you need to do is grab three friends and mark the middle of June on your calendars.
Entries for DWC 2019 open March 25th. Head to the official site for more info, and enjoy this recap of last year's event for a bit of inspiration.

[arve url="https://www.youtube.com/watch?v=d1qpNVPVJcU" /]
[device]Video not loading? Watch directly on YouTube[/device]