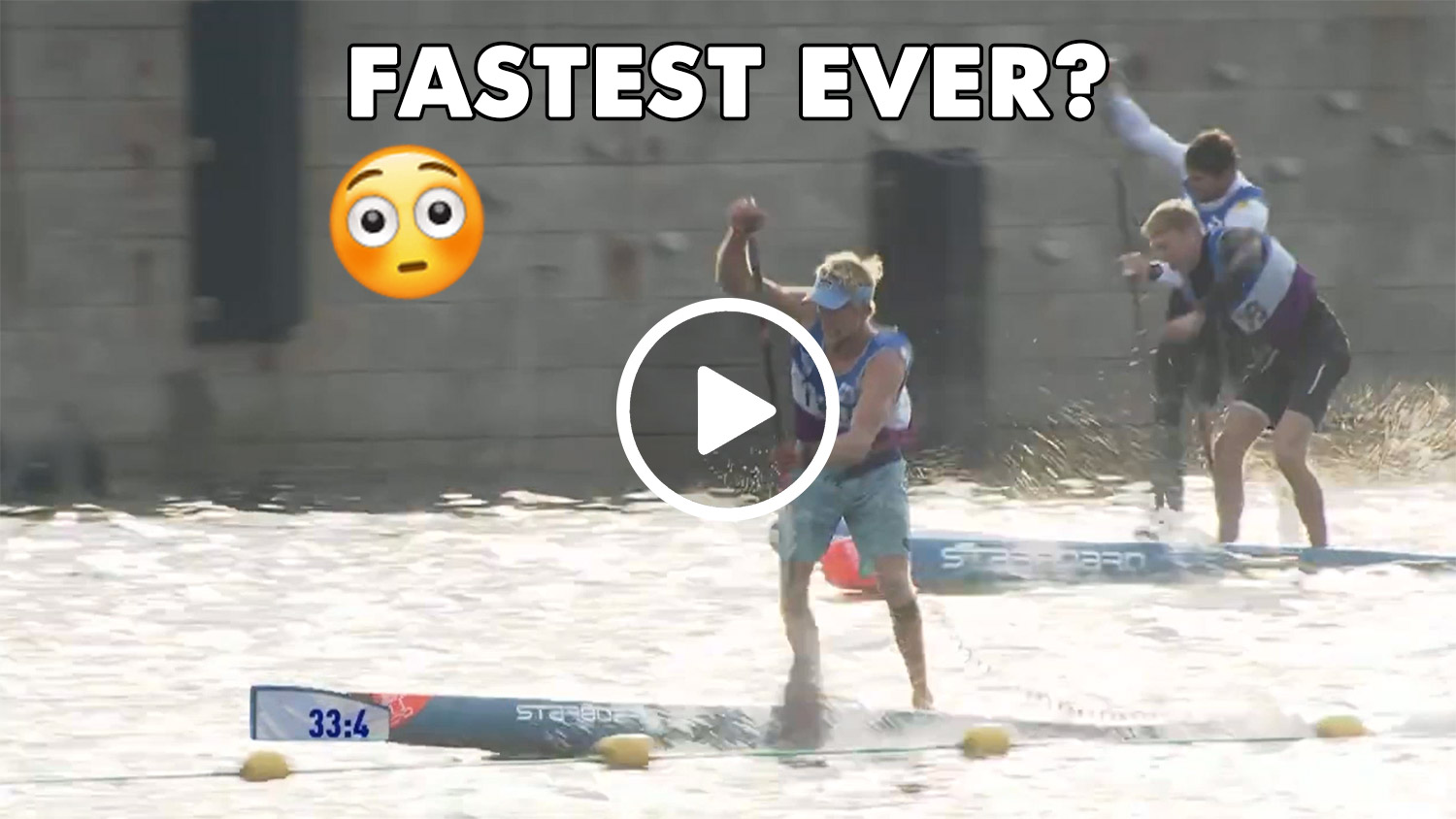 October 26, 2019
by Christopher Parker (@wheresbossman)
BOOM: Watch Connor Baxter grab gold at the ICF Worlds in record time (DAY 2 REPLAY + RESULTS)
[notdevice][/notdevice][device]
Video not loading? Watch directly on YouTube[/device]

FASTEST. RACE. EVER.
Connor Baxter has cemented his name as the greatest of all time after claiming sprint gold on day two of the ICF Worlds in a record time of 0:46.38.
Connor held off Italian ace Claudio Nika, Brazilian favourite Arthur Santacreu and half a dozen impressive darkhorses from the canoe world to win the world title in what is surely the fastest time ever recorded over 200 metres.
The men's sprint showdown capped off a big day of racing — it was awesome to watch the big names from the SUP world go up against the elite athletes from the canoe world.
There were huge performances all day but the GOAT rose to the occasion. Connor told us after this evening that he'd willed himself to push through the pain barrier and knew that if he could do that, he could win. The Starboard superstar was absolutely pumped post-race and will take a huge dose of self-belief into tomorrow's course race.
It was a massive effort in the sprint final from Claudio Nika who finished in a very close second place — only a matter of time before this kid is on top of the podium — while it was a photo finish between one of the pre-race favourites Arthur Santacreu and the hugely impressive Andrey Kraytor who impressed us all day.
Andrey's fellow sprint canoe specialists Arvis Iljins and Evgenii Kotsur were also incredibly strong in a memorable day of racing.
Olivia Piana shocks herself to claim the sprint world title
Olivia Piana moved one step higher on the podium this afternoon. Following her silver against Sonni in yesterday's distance race, Olivia entered the sprints "just for fun" but proceeded to steal the show.
In an incredibly tight and exciting women's final, our pick for the gold medal Jessika de Souza from Brazil and another pre-race favourite Tarryn King from South Africa both sat virtually dead even either side of Olivia down the entire 200 metre course. But the Frenchwoman pulled clear in the final metres to win by half a board length.
Watch the replay below to see just how surprised Olivia was with her win. She called it "luck" but it was clearly a masterclass performance from one of the strongest stand up paddle athletes in the world.
Susak Molinero from Spain was very impressive but for the second day in a row narrowly misses out on a medal, matching her fourth place finish in yesterday's marathon.
Japanese young guns take gold and silver (again)
Kei Komatsuyama and Rai Taguchi added to Team Japan's gold medal haul by finishing 1-2 in the exciting Junior Men's final. But in a reverse of yesterday's result, Kei got the better of his more well-known teammate after holding off a strong attack from the Chinese lads.
Until the open men's and women's final 20 minutes later turned on a spectacle, we were thinking the junior men might actually steal the show. There were some impressive kids out there today that would have felt right at home in the open age division.

Hannah Krah continues Germany's female dominance
Young gun Hannah Krah took inspiration from her teammate Sonni Honscheid to claim gold in the Junior Women's sprint race. It was a stellar performance from Hannah.
Hannah held off a surge from a pair of host nation contenders, Shujing Lai and Haoting Xu, as well as yesterday's gold and silver medalists, Miu Kogai from Japan and Brianna Orams from New Zealand.
To make it even more special, Hannah was joined in the final by her sister, Finja Krah.
Live stream continues Sunday
Thanks for watching and cheering along on the live stream — check back Sunday morning at 9am local time for the gold medal clash in the course race.
Scroll down for the results from the men's semis and final. Women's recap/results to follow shortly. Click here for the official timing page with all of today's raw results.
SPRINT FINALS: FULL REPLAY
– Junior Women (13 minute mark)
– 40+ Women (21 minutes)
– 40+ Men (28 minutes)
– 50+ Women (38 minutes)
– 50+ Men (51 minutes)
– Junior Men (1 hour 00 minutes)
– Open Women (1 hour 10 minutes)
– Open Men (1 hour 18 minutes)
WOMEN'S FINAL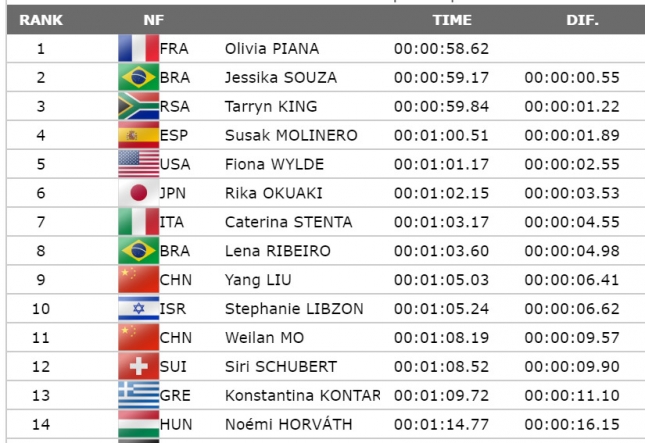 MEN'S FINAL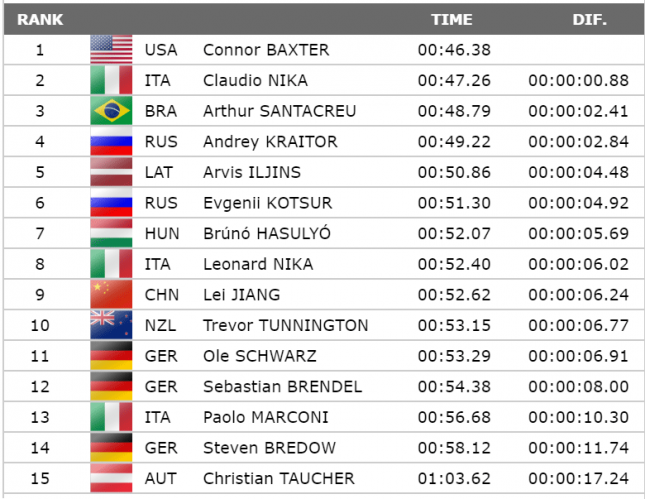 MEN'S SEMI-FINAL #1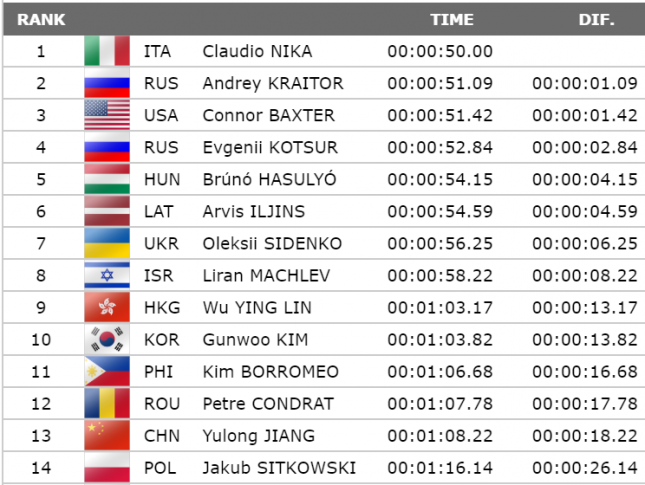 MEN'S SEMI-FINAL #2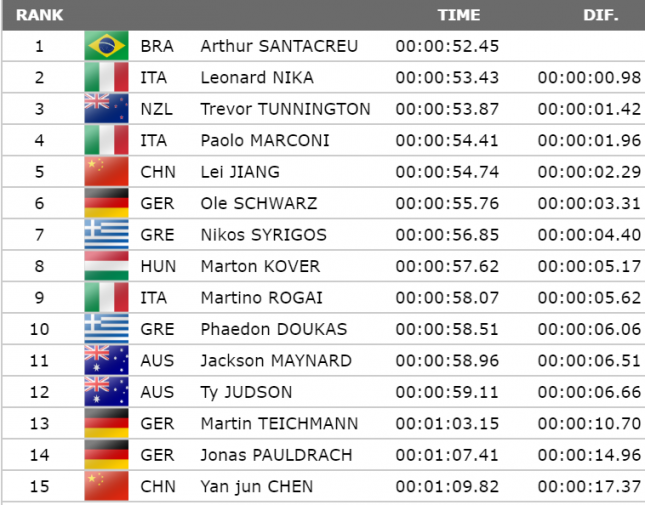 JUNIOR WOMEN'S FINAL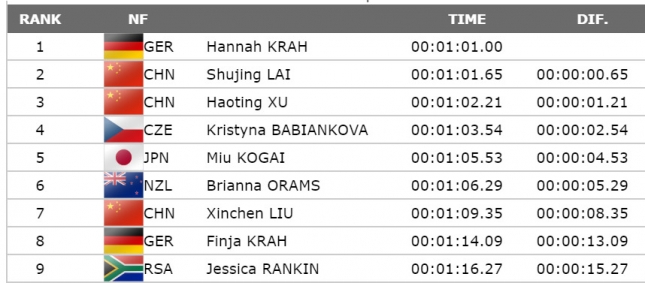 JUNIOR MEN'S FINAL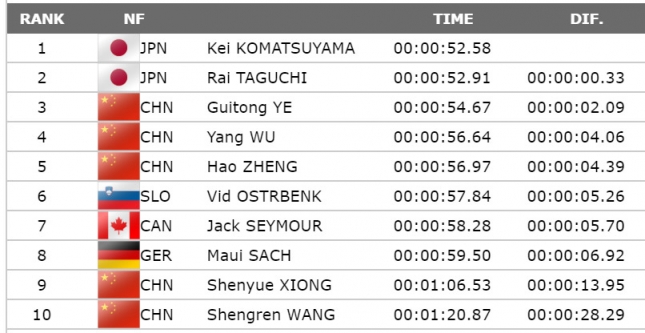 FULL RESULTS
Click here for the official timing page with all results from the qualifying heats and masters divisions.