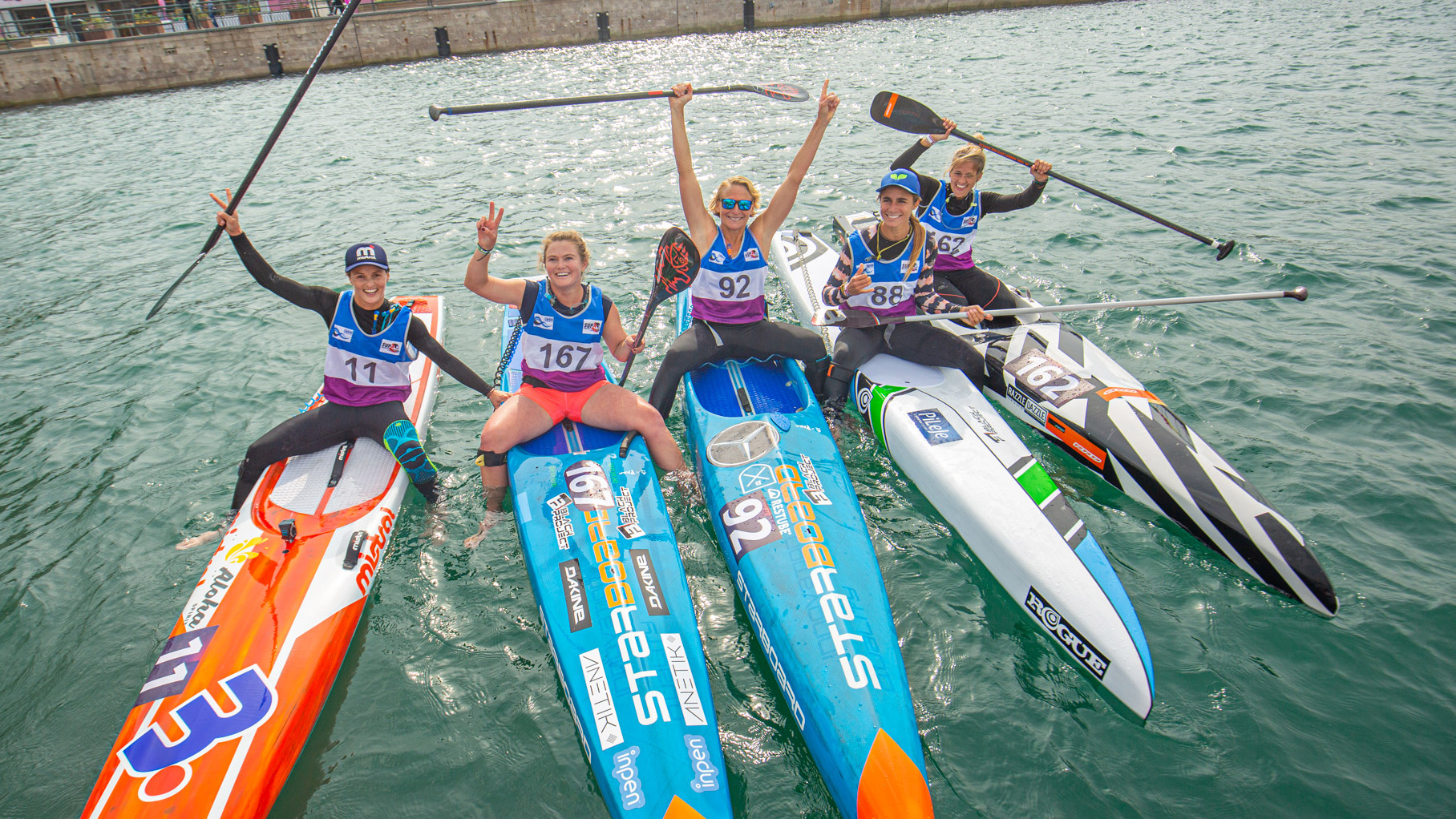 October 25, 2019
by Christopher Parker (@wheresbossman)
MICHAEL BOOTH, SONNI HONSCHEID WIN HISTORIC GOLD AT ICF WORLDS IN CHINA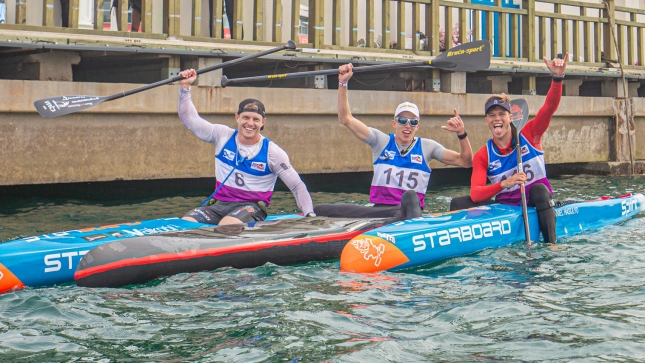 In brief: Aussie powerhouse Michael Booth has proven yet again he's the strongest distance paddler on the planet by claiming an historic gold medal on day one of the ICF Worlds in China. Boothy was just a little too good for Bruno and Daniel Hasulyo who stuck with the world champ right until the final kilometre before settling for silver and bronze.
Further back it was a good fight for fourth between Vinni Martins, Ty Judson and Kenny Kaneko, while darkhorses Liran Machlev and Ollie Puddick snuck into the top 10.
The women's marathon became a two-horse race after Sonni Honschei and Olivia Piana broke free from Fiona Wylde and Susak Molinero after the first of three 6km laps. Sonni showed why she's considered the strongest woman on the water by leading for almost the entire second half of the race before powering clear to win by a minute.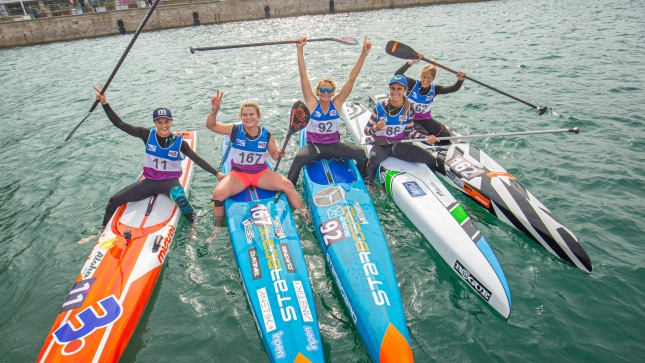 Olivia looked good all day but just couldn't match Sonni's endurance in the incredibly difficult conditions — gusting winds that almost caused the race to be canceled in a mildly chaotic start to the day that saw the race eventually delayed by two hours. There was a great battle for the bronze with Fiona Wylde holding off Susak Molinero, Lena Ribeiro and Rika Okuaki.
Japan swept the junior divisions with Rai Taguchi holding off his compatriot Kei Komatsuyama in the junior men and Miu Kogai winning a nail-biting photo finish against Kiwi Brianna Orams in the junior women.
CLICK HERE for the full results.
---
DAY 1 REPLAY: DISTANCE RACE
---