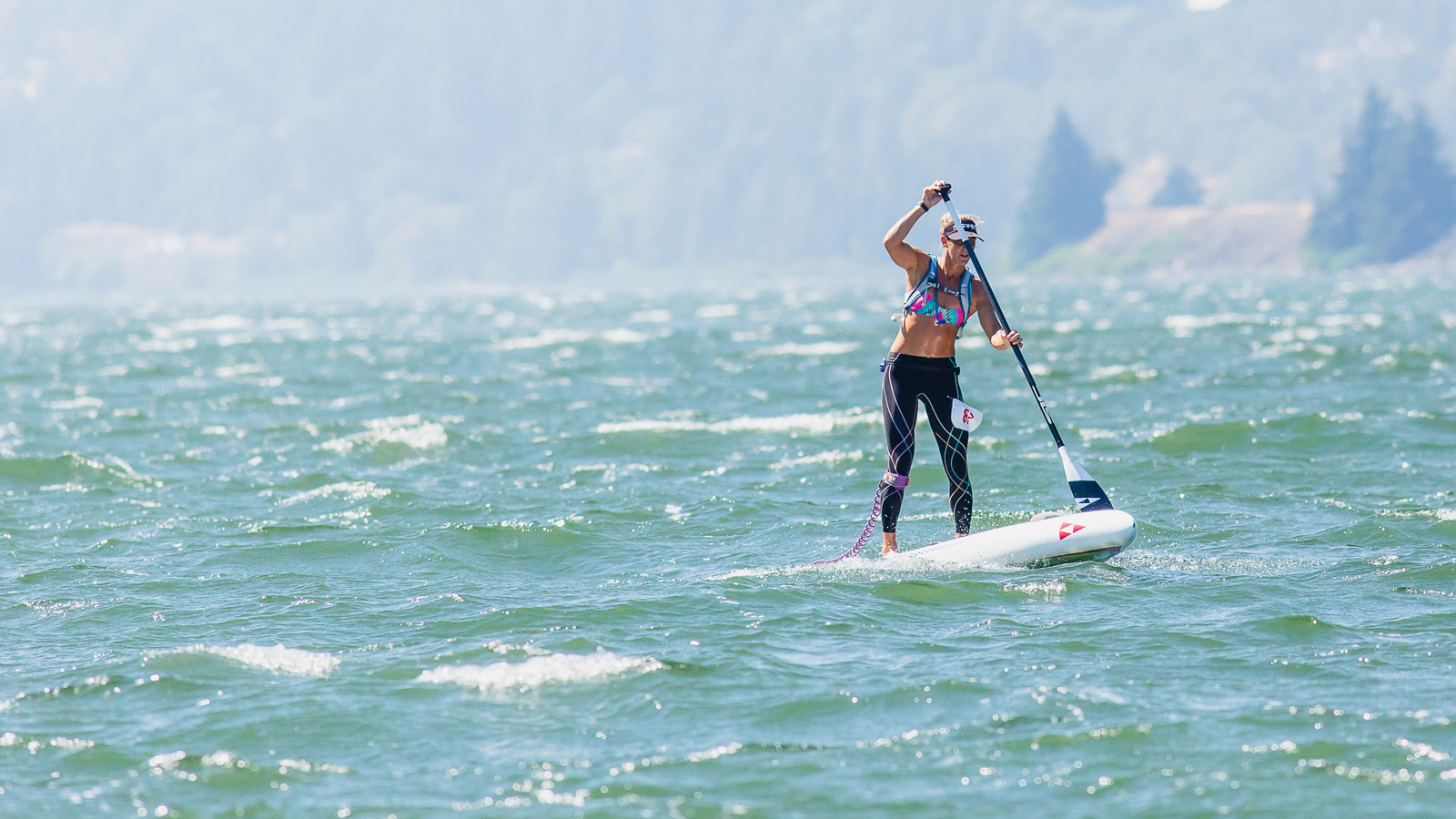 March 9, 2019
by Christopher Parker (@wheresbossman)
SIC takes over from Naish as title sponsor in Hood River
New name, same great event.
SIC has been announced as new title sponsor of the famous downwind showdown in Hood River, taking over from Naish and guaranteeing the future of one of the most beloved events on the calendar.
The event is now officially known as the SIC Columbia Gorge Paddle Challenge.
Given its downwind roots, the Gorge race is an obvious fit for SIC. The brand was born as "SIC Maui" and exclusively made downwind boards in the early days (the original "Bullet" was the unlimited). The team has also brought a big entourage to Hood River every year for the past half a decade.
Meanwhile, the writing has long been on the wall for Naish. The brand has been slowly but steadily declining in visibility (and, presumably, market share) over the past 2-3 years, so it was only a matter of time before they pulled out of Hood River (SIC didn't outbid Naish; the latter simply told organisers they had to pull out, with SIC coming through to fill the hole a couple of months later).
The Gorge race is definitely an anchor point on the international calendar. Hood River has become a gathering point for professional and amateur paddlers alike, attracted by a unique combination of accessible downwinders and a friendly, small-town vibe that offers everything from mountain-biking to wine tasting.
It's long been considered one of the "Majors" in our sport, though last year the Gorge was the world's number one event on the traditional "Race Index" (finally outscoring the previously unbeaten PPGs/BOP weekend in Dana Point).
This year's Gorge showdown is set for August 17/18.