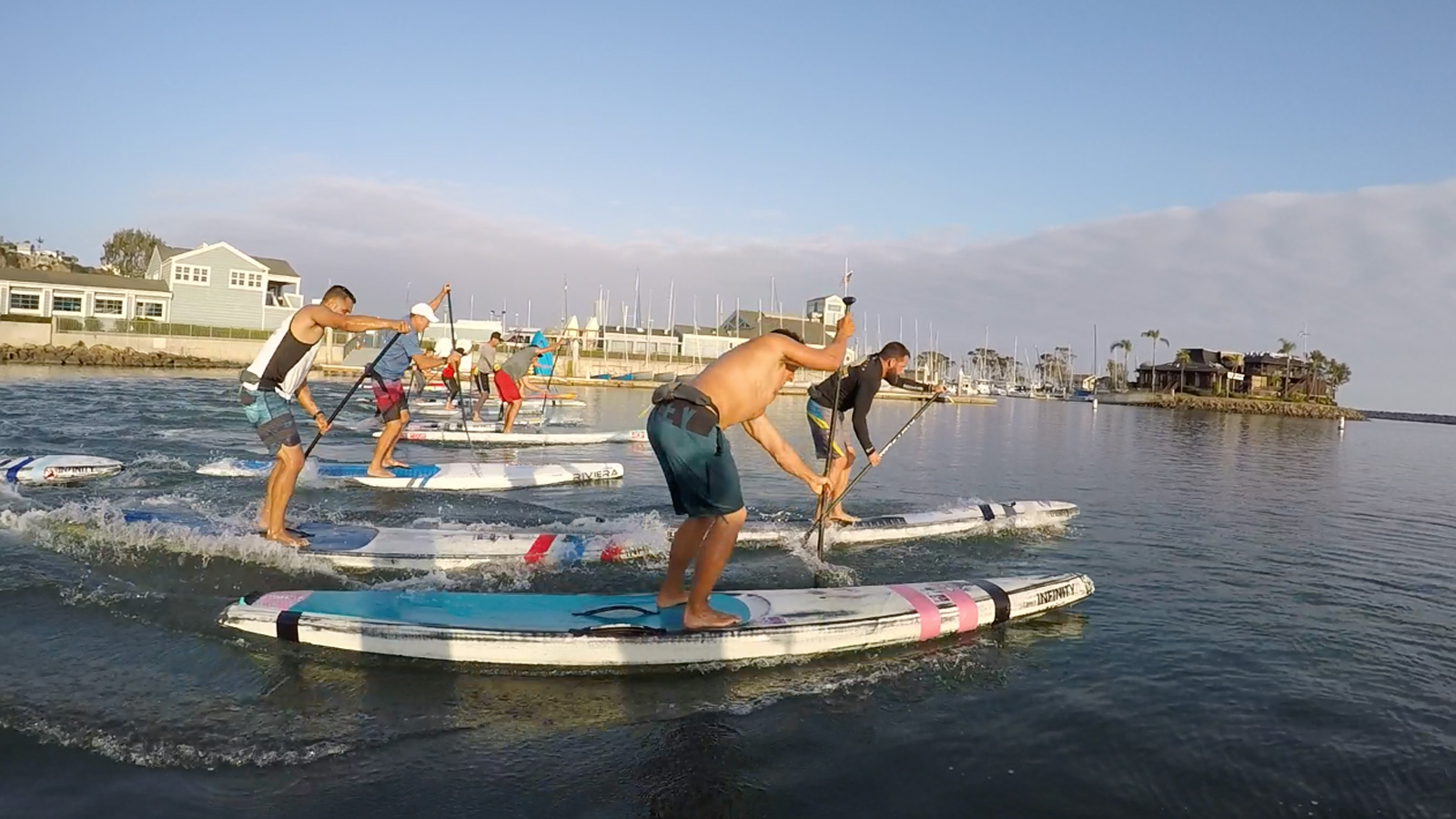 October 9, 2019
by Christopher Parker (@wheresbossman)
The sport lives on in SoCal: 'Dana Point Harbor Hoot' is carrying the torch for the original home of SUP
While many of us got misty-eyed and nostalgic over the Battle of the Paddle anniversary last week, some might have been left wondering whether or not the SUP scene was still alive in Southern California. While there are still a string of local events, we haven't heard much out of Dana Point — the "spiritual home" of the sport since 2008 — after the BOP's successor the Pacific Paddle Games was put on ice earlier this year.
But Dana Point ain't done yet, and neither are many of the original paddlers that helped light the flame over a decade ago.
One of those oldchool athletes, Anthony Vela (or just "AV" as many of us know him), is helping bring the SoCal SUP community back together for the first ever 'Dana Point Harbor Hoot' this weekend.
AV has long been a leader of the SoCal SUP scene. He was a top-level paddler before the sport was even a sport, and he went on to organise the first ever kids-only event, the Grom Fiesta, with Candice Appleby from 2013 to 2016. AV also runs the Performance Paddling training group in Dana Point.
Vela told me his simple motivation for organising the event was to "try and bring the paddling community of Dana Point together for a fun day at the beach," and that the event will feature "demos, outrigger canoe rides, and three different races: The 3K Channel Scoot, 1K Harbor Hustle, and the Baby Beach Bolt Team Relay. There's also a unique exhibition event to be announced later this week. It's gonna be a Hoot!"
The unique exhibition event is supported by Quickblade, and from the glimpse I've seen it'll probably be the highlight of many a paddler's Instagram Stories on Saturday.
But the best part of the Harbor Hoot is the price: It costs just 30 bucks to enter all three races, and that goes down to $20 if it's your first SUP event or if you're a grom.
This is exactly what we need more of in the sport: Cheap entry fees and easy accessibility (this is a flat water event that any paddler of any level can participate in). It's not rocket science, but many events still lose out on numbers because entry fees are too high. The Harbor Hoot's opposite approach reminds me of the mighty GlaGla Race in France where the super-cheap cost of entry helped build that event into one of the world's biggest races.
The Dana Point Harbor Hoot presented by Board and Brew is happening this Saturday (Oct 12) at Baby Beach. That's just a few hundred metres from the shores of Doheny State Beach — the place that started it all way back in 2008.
For more follow the event on Facebook or hit the official site to register.