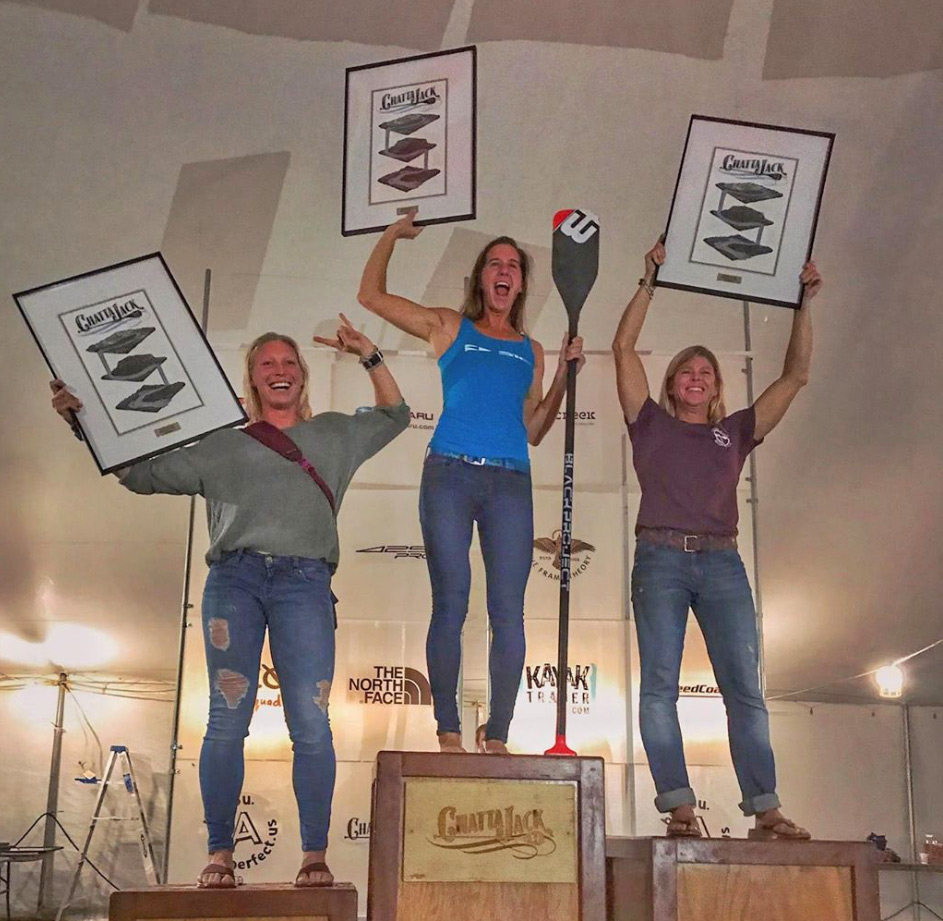 October 28, 2019
by Christopher Parker (@wheresbossman)
Chattajack: Danny Ching breaks King Larry in Tennessee; Seychelle goes three-straight
In brief: Danny Ching has ended the long reign of Chattajack King Larry Cain after claiming victory in his first visit to Chattanooga, Tennessee over the weekend.
Danny took out the 31 mile "Inland Molokai" after an impressive 507 teams (including 236 SUPs) started the challenge. Larry, who went undefeated in Tennessee from 2014-2018, had to settle for third step on the podium after Danny and Frenchman Olivier Darrieumerlou (the 2018 11 Cities non-stop champion) pulled away in the final sprint to the line.
Seychelle picked up her fourth title (and third straight) after holding off Kim Barnes over the final 200 metres, with the duo having already broken pre-race favourite April Zilg mid-race. Seychelle and Kim actually earned "equal first" in this race way back in 2015.
Follow Chattajack on Facebook for more coverage. Here are the top 10s…
1st: Danny Ching (4:53:46)
2nd: Olivier Darrieumerlou (4:53:54)
3rd: Larry Cain (4:54:09)
4th: John Batson (4:58:45)
5th: Tim Oliver (4:59:07)
6th: Bill Kraft (5:11:36)
7th: Brandon van Elsander (5:13:03)
8th: Anthony Galang (5:17:48)
9th: Zach Rounsaville (5:22:09)
10th: Derek Schrotter (5:23:33)
1st: Seychelle (5:26:24)
2nd: Kim Barnes (5:26:32)
3rd: April Zilg (5:44:16)
4th: Gina di Primio (6:01:30)
5th: Claire Merry (6:07:10)
6th: Tracy Cullinane (6:07:12)
7th: Kirsten Lefeldt (6:08:24)
8th: Shauna Magowan (6:08:55)
9th: Heather Jovichevich (6:19:45)
10th: Mary Howser (6:20:22)
11th: LouAnne Harris (6:22:12)
UPDATE: Gina di Primio was missing from the original results, she finished fourth
Click here for the full results
https://www.instagram.com/p/B4KtYI0HuV2/
https://www.instagram.com/p/B4IKUjEnOxc/
https://www.instagram.com/p/B4Kwve6nSbo/