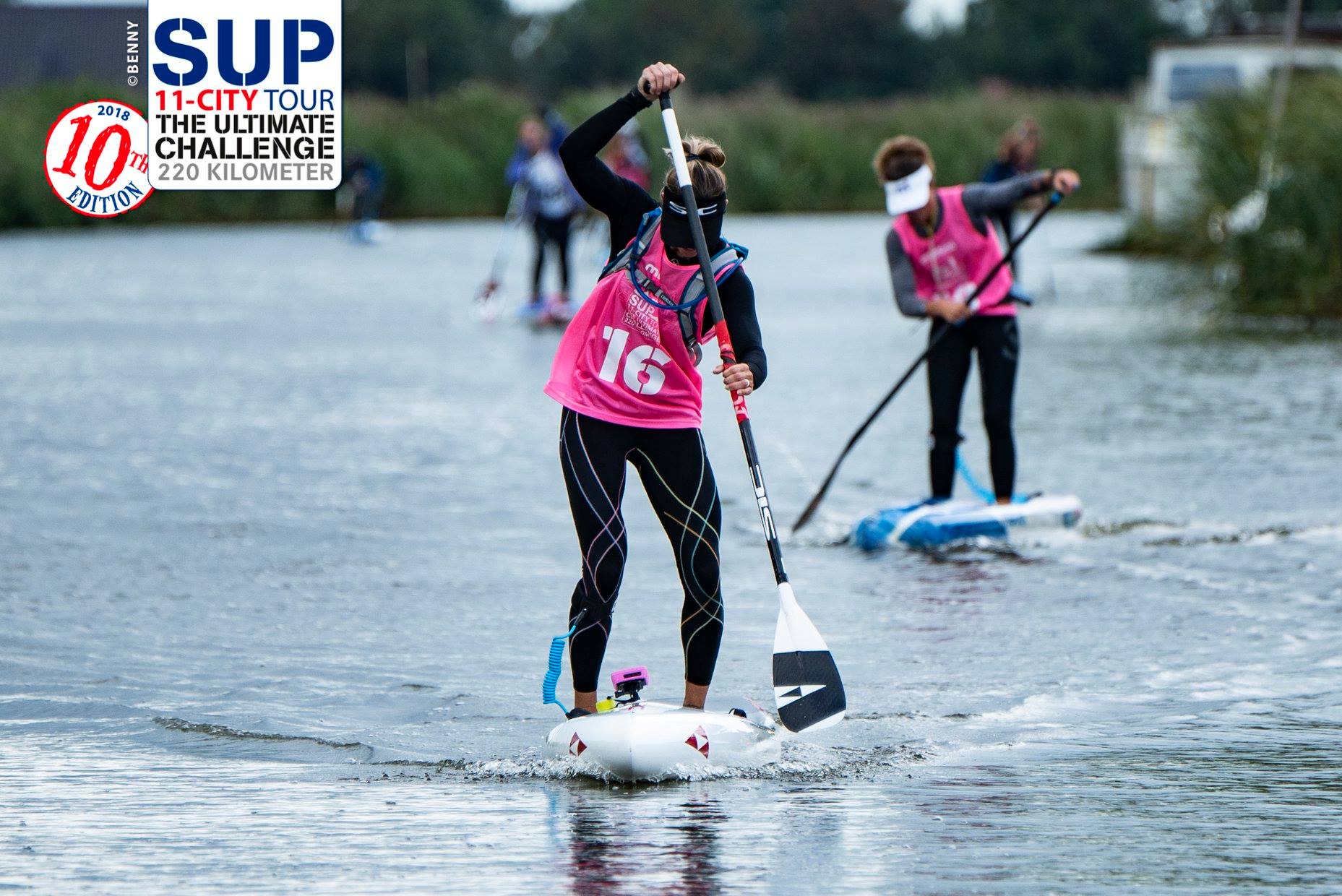 September 9, 2018
by Christopher Parker (@wheresbossman)
Seychelle has claimed her third SUP 11 City Tour title after a roller-coaster battle with Japan's Yuka Sato.
Seychelle has taken out the 10th anniversary edition of the classic SUP 11 City Tour, putting in a superhuman performance on the final time trial to claim her third title after a roller-coaster battle with Japan's Yuka Sato.
The Floridian won the first stage and looked on track for the title early, before Yuka blasted a big win on day two and then extended her lead on day three's 12km time trial. The pendulum swung back to Seychelle on Saturday, day 4, when Yuka's overall lead was cut down to 2 minutes 30 seconds after the Japanese dark horse was unable to keep touch in the second half of the day's 43km stage.
This meant it all came down to the fifth and final day, Sunday, and the 27km time trial from Dokkum back to the start/finish city of Leeuwarden. Seychelle started one minute ahead of her key rival in the staggered-start format and did everything she could to pull away as competitors faced grueling headwinds to finish off their 200km journey.
In the end, Seychelle didn't just win, she blitzed it, claiming the time trial by about 12 minutes to finish on top of the leaderboard by almost 10. It was an amazing finish to a fantastic week of racing. Team Mistral's Petronella van Malsen gave the home nation something to cheer about with a very impressive third-place finish, while Ella Oesterholt narrowly outlasted Tanja Ecker in the fourth-place battle.
Full recap to come; click here for the full results.