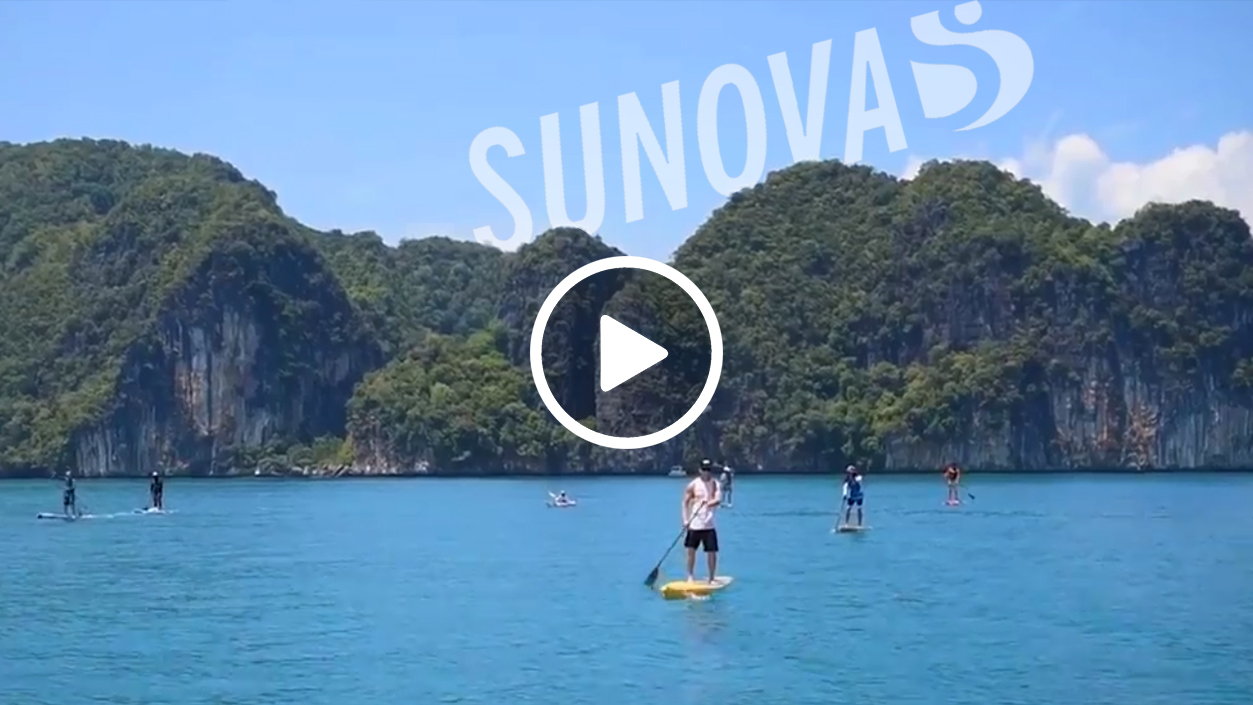 March 1, 2018
by Christopher Parker (@wheresbossman)
Coming Soon: The Sunova Story (and Some Fun Adventures in Thailand)
[notdevice][fbvideo link="https://www.facebook.com/supracerr/videos/1829127860473491/" width="645″ height="363″ onlyvideo="1″][/notdevice][device][fbvideo link="https://www.facebook.com/supracerr/videos/1829127860473491/" width="322″ height="181″ onlyvideo="1″][/device]
I just got back from a week in Thailand with the Sunova crew. It was fun. These guys don't just know how to make great performing (and great looking) boards, they also know how to embrace the very lifestyle they're promoting.
The company is in the midst of moving their manufacturing from the bustling industrial streets near Bangkok 12 hours south to the cruisey Andaman Coast, where the sand is white, the water is blue and the beaches are actually beaches.
So I took the opportunity – in between paddling turquoise waters and surviving hair-raising island expeditions on flimsy scooters – to sit down with Sunova's brand manager and lead evangelical, Martin "Tino" Jandke to hear the Sunova story and find out what makes these boards unique.
Tino, a German expat, cut his teeth on the floors of industry behemoth 'Cobra' before starting his own board factory, aptly named "The Board Factory," which eventually adopted the Sunova brand and its master shaper of a founder, the ex-Firewire guru Bert Burger from Australia. Together they run an operation that's equal parts unorthodox and innovative, and altogether awesome.
Keep an eye out for the Sunova "sit down" on our new Paddle Vlog in the coming days. Hope you find the chat as interesting as I did.
We also had @indo.eye in town capturing the fun. Stay tuned for the full edit dropping soon, but until then here's the teaser clip to give you a little taste.
Fun times in Thailand!