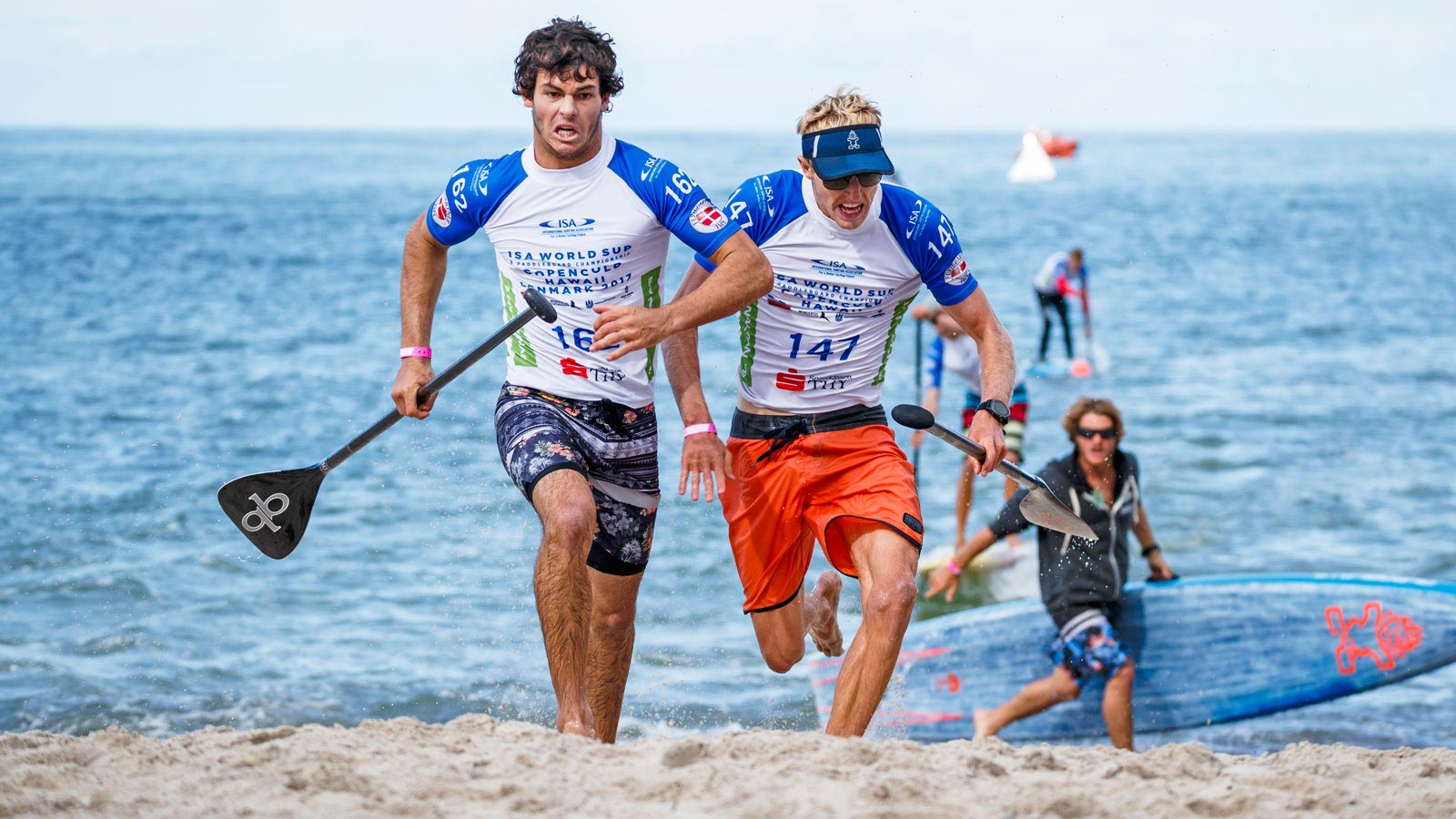 January 3, 2018
by Christopher Parker (@wheresbossman)
One of paddling's greatest talents, Mo Freitas, is joining a new team. But which one?
https://www.instagram.com/p/Bdfj3czDzLo/
After weeks of speculation, Mo Freitas today confirmed he's agreed to sign with a new brand after leaving Team Focus at the end of 2017, opening up the delicious speculation about his plans for season 2018 in what is fast becoming a busy trade week (see: Lenny, Kai).
While his exit out of Focus isn't a huge shock, Mo's next move is sure to be one of the biggest pre-season stories of the year. No other guy ranked top 10 (possibly not even top 20) is due to change teams in the off-season, and even if they did they'd be lucky to get half the interest from rival brands that Mo has surely received over the past month or two.
That's because virtually no other paddler possesses Mo's all-round talents.
Whether it be beach racing, buoy turning, bump riding or plain old surfing, Mo is one of the most complete athletes in the sport. Add to that his youth and character, and I daresay Mo is one of the most attractive propositions for any performance-oriented brand right now.
So where's he going next?
All we can say for sure is that Mo will definitely join a new SUP race team in season 2018, but the reveal won't be made for another week or. He teased us with "an established brand" in his post this morning, while I know of at least three brands that chased Mo very hard in the closing stages of 2017.
There were strong whispers of him joining Starboard (according to the grapevine that's the safe bet, but I'm not buying it), while Naish suddenly has a pretty big opening in their athlete budget after Kai Lenny's surprise departure on New Year's Day. Though maybe it's time for one of the boutique brands or OG players to punch above their weight and snag a heavy hitter…
https://www.instagram.com/p/BcL5jtgDjNP/
It's been a busy week for big name departures with Kai Lenny's major exit from Team Naish on January 1st setting the standard for what could be a brief but very busy "trade period" in the SUP world this month. Izzi Gomez announced her departure from Starboard yesterday, and now Mo's news is sure to take center stage (Kai isn't expected to announce anything for a few months at least).
Kai has always been seen as the best all-round athlete in the sport, and for good reason, but Mo is pretty damn close. He's four years younger than his fellow Hawaiian but much closer in terms of ability. He's won pretty much every big beach race – PPGs, JM Survivor, ISA Worlds – and has a few massive results in the ocean just for good measure (runner-up at OluKai for example). His emotional victory over team mate Connor Baxter in Denmark was a highlight of season 2017.
Mo also won the awesome spectacle that was the Payette River Games back in 2015, and it was that victory in Idaho that most impressed me about Mo and showed me just how hard this kid works. Going up against a dozen whitewater specialists and two dozen of his fellow ocean masters, winning such a tricky, technical event was a monumental achievement and a testament to his skill and dedication. After arriving at the PRGs a week early and practicing more than most of his rivals combined, Mo was rewarded for his hard work with a clean sweep of the event and one of the richest winners' cheques in the sport's history.
The fact he absolutely rips in the surf is just the cherry on top.
The only asterisk next to Mo's name is what he actually wants to do–he has the talent to win any race in the world but feels much more at home in the waves. Either way, as one of the most talented guys on the water and one of the funnest guys off it, Mo Freitas will have a long career in the ocean no matter what he focuses on in the future.
More to come next week, but until then: who wants to take a guess? 🤔