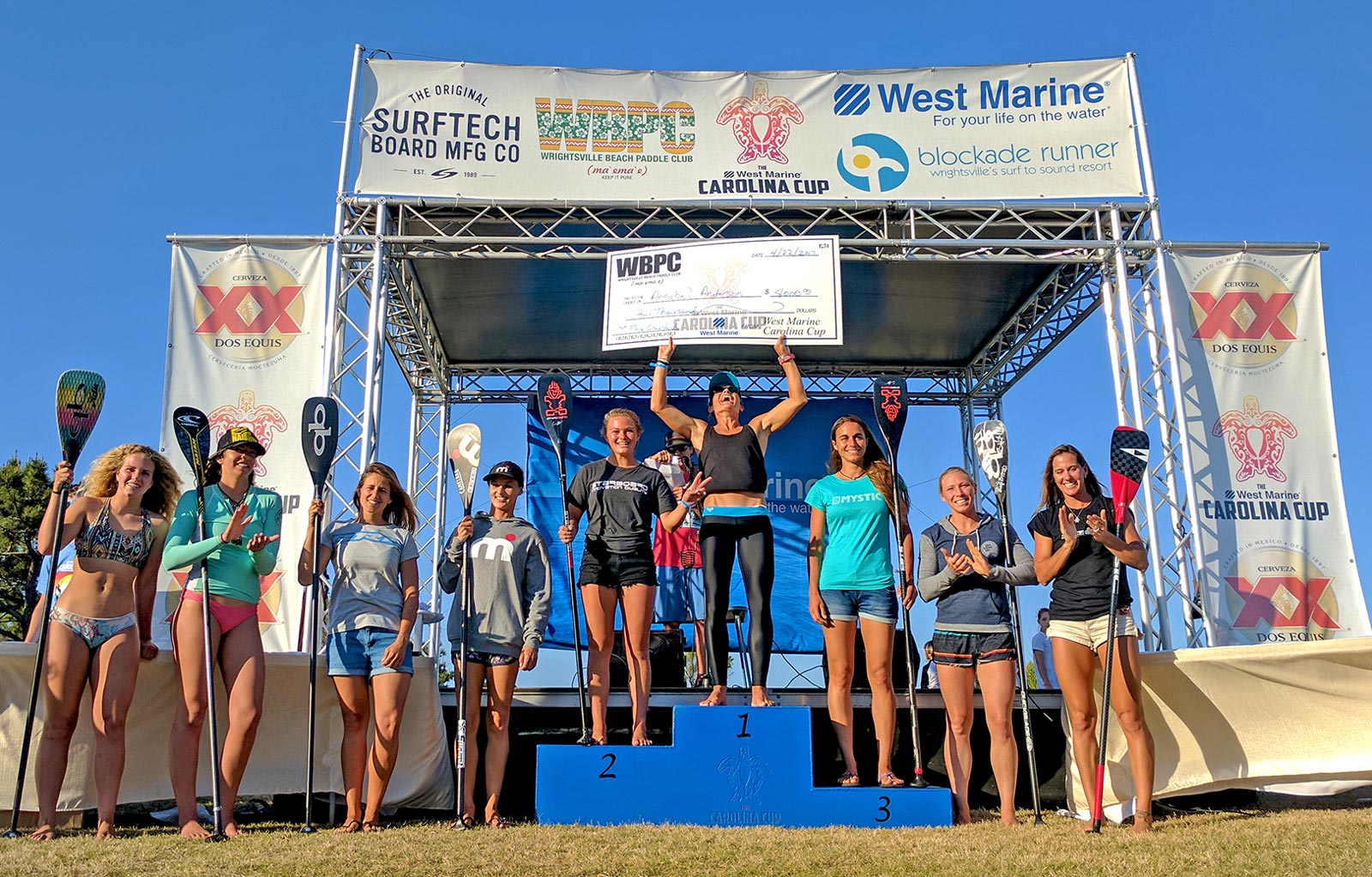 December 14, 2017
by Christopher Parker (@wheresbossman)
Showing positive leadership, Carolina Cup organisers have embraced the "up to 14" board class to give women equal opportunity.
After an exhaustive process of consultation with athletes, manufacturers, events and the media, Carolina Cup organisers have announced that women will compete on the same boards as men starting in 2018, switching from 12'6 to the increasingly-popular "anything up to 14 ft" board class for the iconic Elite Graveyard Race.
As announced today on Distressed Mullet (I encourage you to read the full article for more details), the change comes into effect starting at next year's event on April 21st, and hopefully it'll be the catalyst to end the board class debate that has distracted our sport for waaay too long.
Although it's a fairly simple change involving a mere 18 inches of foam, anyone that's followed the irrationally-fiery nature of the board class debate will recognise this as the bold move that it is, so hats off to the organises for showing some genuine leadership on this hot-button issue.
While some of the elite women wanted to stay firmly on 12'6 boards, the majority of top athletes polled were eager to compete on the same boards as men, especially in a race as long and grueling as the "Graveyard" where every inch makes a difference (the amateur "Money Island" and "Harbor Island" races are unchanged — there will be both 12'6 and 14′ classes for amateur women).
Angie Jackson led the cheers of support from the gallery after the announcement dropped earlier today.
https://www.instagram.com/p/Bcs5zHdg_hu/
Being a race organiser is often a very thankless job that involves trying to please an impossibly-wide array of interests, and in the absence of any authoritative governing body in our humble little sport, that job has also involved trying to make decisions about board classes in recent years.
Being a race organiser is also one of the most critical jobs in the sport, because without these passionate paddlers busting their asses to pull off great events in Carolina, Oregon, California and everywhere else around the world, our sport would simply cease to exist. So whether you agree with this decision or not (and after personally being involved in polling the various stakeholders over the past few months, I can comfortably say a clear majority of athletes/brands/events will agree with this decision), let's continue to support the great events such as Carolina that have spent years building up the foundational pillars of our sport.
The next group to make an announcement will (hopefully) be the ISA, who privately suggested Brazil 2018 and beyond would be 14 but are still talking to their national federations about the best path forward.
In the meantime, circle the weekend of April 21st/22nd on your calendars for the annual pilgrimage to Wrightsville Beach, North Carolina.