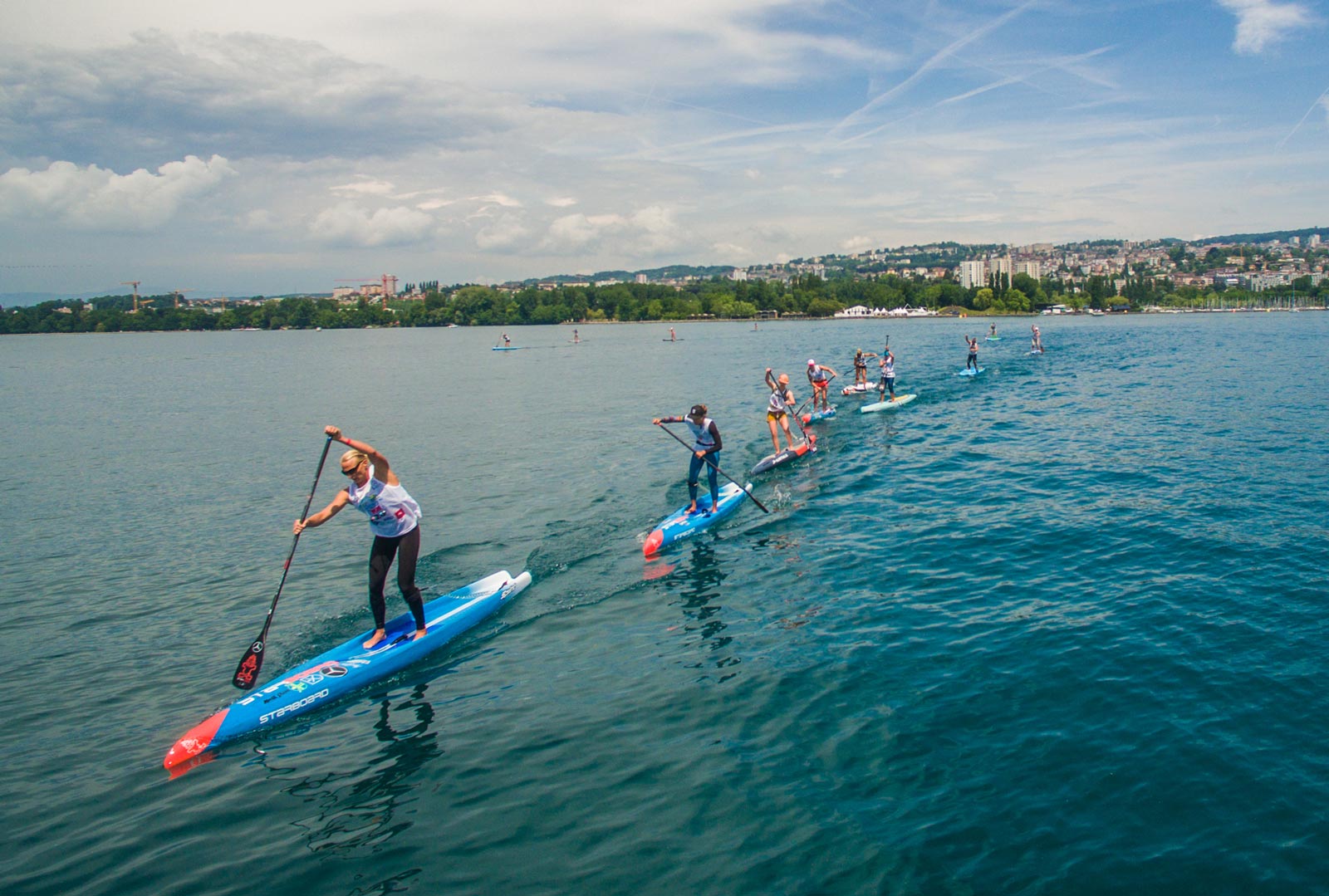 June 2, 2017
by Christopher Parker (@wheresbossman)
Thonon: Watch a Full Replay of Our EuroTour Live Stream
If you weren't able to join us out on Lake Geneva for the Thonon-les-Bains SUP Race, aka the crossing from Switzerland to France, you can now watch a full replay of our EuroTour live stream.
Thanks to everyone that tuned in live! I'm looking forward to doing it all again next week in the Basque Country.
And thanks for your patience as we went through some patchy internet out on the middle of this massive lake (next week in Bilbao should be a much steadier connection as we'll be in the middle of a city).
Also take a look the results from the Thonon race for a quick recap of how the race unfolded.
---
Live Stream Replay: Part 1/2
Part 1 covers almost all of the race but drops out a few times in the middle of the lake when the connection totally dies (and gets very pixelated when the connection goes weak)
[notdevice][fbvideo link="https://www.facebook.com/supracerr/videos/1385009441583103/" width="645″ height="363″ onlyvideo="1″][/notdevice][device][fbvideo link="https://www.facebook.com/supracerr/videos/1385009441583103/" width="322″ height="181″ onlyvideo="1″][/device]
Live Stream Replay: Part 2/2
Part 2 covers the finish of the race and post-race interviews (much better internet connection/video quality)
[notdevice][fbvideo link="https://www.facebook.com/supracerr/videos/1385098858240828/" width="645″ height="363″ onlyvideo="1″][/notdevice][device][fbvideo link="https://www.facebook.com/supracerr/videos/1385098858240828/" width="322″ height="181″ onlyvideo="1″][/device]
---