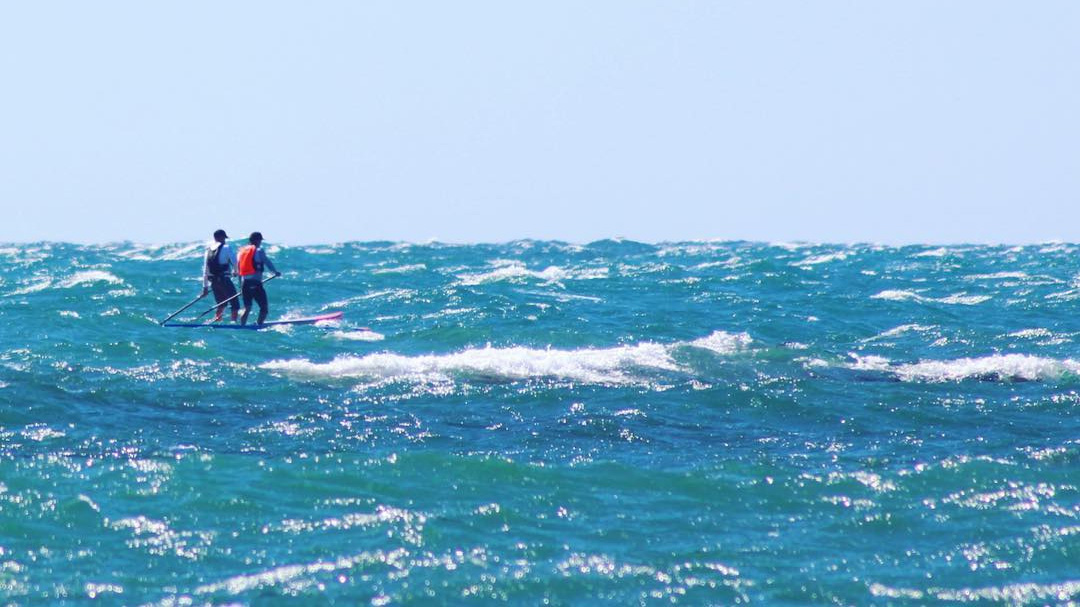 December 9, 2017
by Christopher Parker (@wheresbossman)
Michael Booth and Three of His Mates Just Paddled 226km for Charity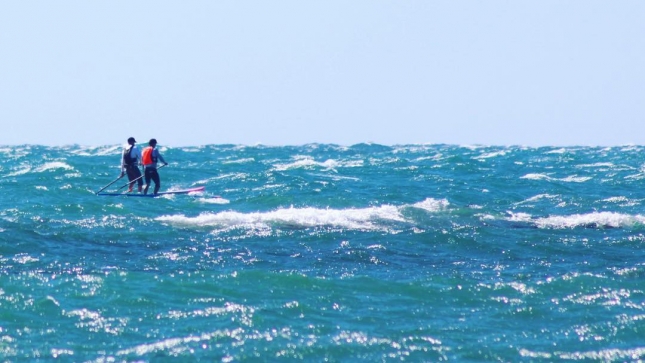 While most paddlers are taking a well-earned break now the season is finally over, not Michael Booth. The Aussie powerhouse has just completed a five-day, 226km (140 mile) paddle along the coast of Western Australia with a few mates. And all in the name of charity.
The Starboard dream team rider and current EuroTour and Australian marathon champion completed the journey from Dunsborough to Fremantle in about 28 hours. He was paddling alongside mates Luke Hallam, Cam McKay and Alex Fossilo, with the group raising money for the Ocean Heroes charity.
Known as Paddle 4 Ocean Heroes, the odyssey saw the quartet journey across open ocean and face everything from smooth downwind straights to horrible headwind stretches. That included a stint along the famous Dawesville Cut — home to last week's big King of the Cut race — where the boys scored some firing bumps.
Apart from being an awesome adventure, Paddle 4 Ocean Heroes aims to raise $20k to support its mission of sharing the joys of surfing with autistic children. They've already passed $15,000 and you can help get them over the line by donating today.
Things didn't start out easy with the opening stretch from Dunsborough to Peppermint Grove throwing up tough headwinds that created a seven-hour day on the water. That was the worst of it though, as the winds steadily improved throughout the week culminating in a few epic downwind runs.
Boothy told me the end of the third day produced the best downwind conditions he's ever experienced; he was paddling the new 14×22″ Starboard Ace the whole way.
The project was kickstarted by Boothy's mate Luke Hallam who's a director of the Ocean Heroes charity. As the tagline on the Ocean Heroes website says: "We aim to enhance the lives of those living with autism through surfing."
The $20k they're raising this week aims to buy more boards and other gear to help the group expand their mission throughout W.A. and across Australia.
You can head over to GiveNow and pledge some money to the cause, and you can follow Boothy on Instagram to keep up with his adventures.
Awesome work lads.
…and here are the daily Insta recaps from the man himself:
https://www.instagram.com/p/BcRzoVQAfV1/
https://www.instagram.com/p/BcUhLhMgnOc/
https://www.instagram.com/p/BcXN2rmgaqo/
https://www.instagram.com/p/BcZfQ7vA7GF/
https://www.instagram.com/p/Bcevom-AluC/