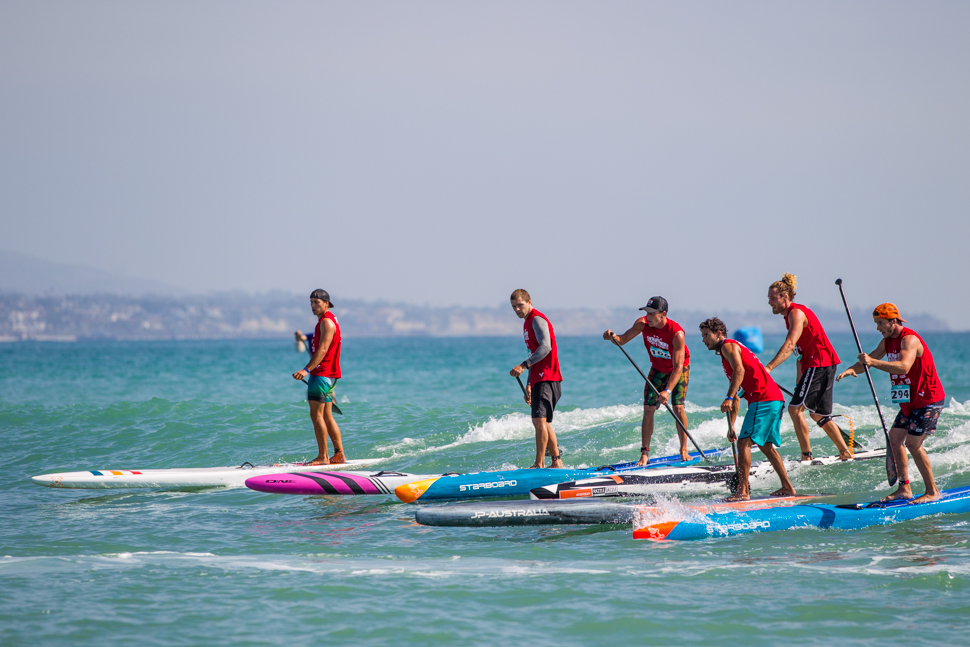 RESULTS: Annabel Anderson, Connor Baxter Clinch the Pacific Paddle Games on 'Super Sunday'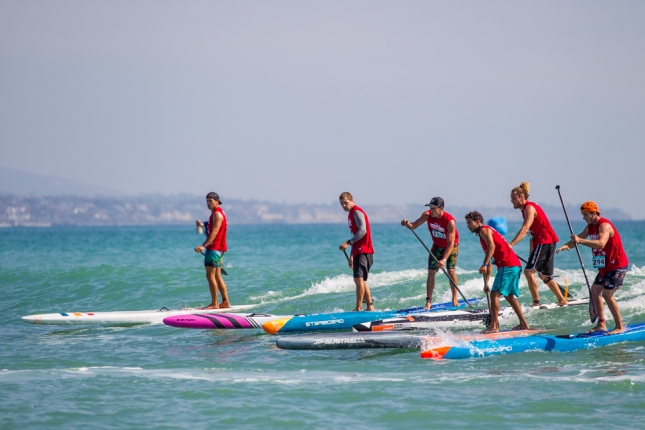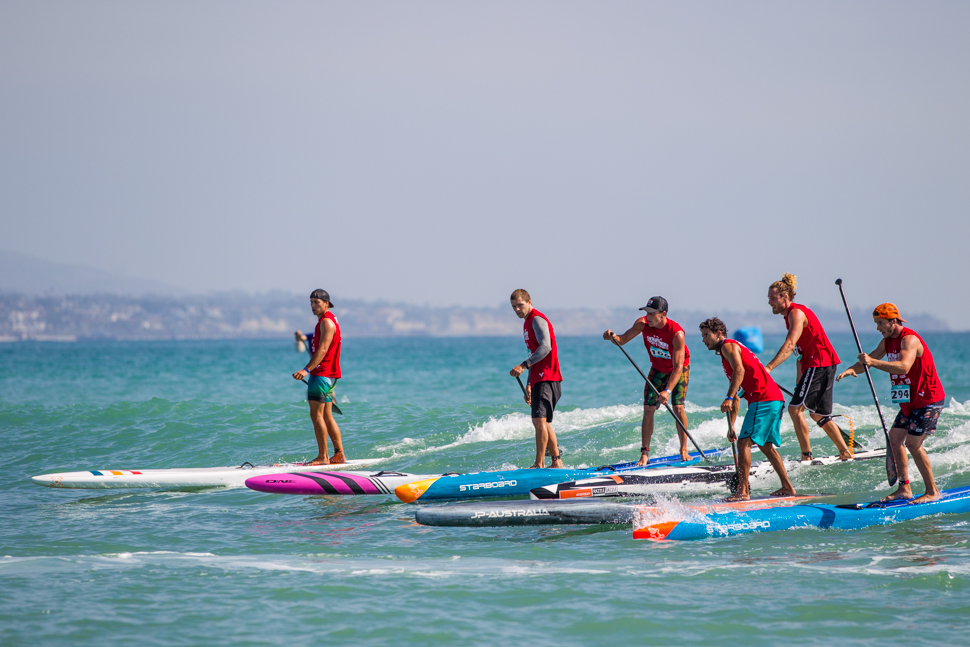 What a weekend… Thanks to everyone that made the 2017 Pacific Paddle Games such a great weekend. Full recap incoming.
RESULTS: Pro Men Overall | Women's Pro Overall | Boys Pro Junior | Girls Pro Junior | Open and Youth
Check the official site for results and more coverage.
---
Pro Men Overall
Men's Race Index: 82.5%
| | | | | | | | | |
| --- | --- | --- | --- | --- | --- | --- | --- | --- |
| # | Athlete | Beach | Time | Distance | Time | Overall | Age | Points |
| 1 | Connor Baxter | 1 | 25:22.37 | 1 | 49:36.61 | 2000 | 23 | 82.50 |
| 2 | Danny Ching | 5 | 26:02.00 | 3 | 49:47.73 | 1525 | 34 | 61.88 |
| 3 | Matt Nottage | 4 | 26:01.03 | 4 | 49:57.06 | 1501 | 22 | 49.50 |
| 4 | Michael Booth | 7 | 26:16.80 | 2 | 49:45.04 | 1500 | 26 | 41.25 |
| 5 | Titouan Puyo | 3 | 25:52.78 | 6 | 50:05.59 | 1475 | 26 | 35.06 |
| 6 | Lincoln Dews | 2 | 25:24.53 | 13 | 50:46.49 | 1275 | 21 | 28.88 |
| 7 | Martin Vitry | 9 | 26:23.07 | 10 | 50:20.67 | 951 | 18 | 24.75 |
| 8 | Travis Grant | 12 | 26:44.24 | 8 | 50:12.04 | 950 | 34 | 20.63 |
| 9 | Georges Cronsteadt | 20 | 30:02.44 | 5 | 49:59.07 | 900 | 37 | 18.56 |
| 10 | Arthur Arutkin | 8 | 26:22.86 | 16 | 51:18.74 | 850 | 20 | 16.50 |
| 11 | Tom Auber | 6 | 26:06.04 | 22 | 51:33.63 | 830 | 18 | 14.85 |
| 12 | Casper Steinfath | 11 | 26:37.85 | 12 | 50:34.49 | 825 | 24 | 13.20 |
| 13 | Niuhiti Buillard | 21 | semi-final | 7 | 50:08.26 | 780 | 25 | 12.38 |
| 14 | Guilherme Dos Reis | 13 | 26:51.52 | 15 | 51:05.75 | 700 | 19 | 11.55 |
| 15 | James Casey | 16 | 27:18.12 | 14 | 50:58.20 | 650 | 26 | 10.73 |
| 16 | Kelly Margetts | 25 | semi-final | 9 | 50:19.08 | 640 | 45 | 9.90 |
| 17 | Josh Riccio | 15 | 26:57.97 | 19 | 51:31.70 | 550 | 28 | 9.08 |
| 18 | Leo Nika | 27 | semi-final | 11 | 50:32.36 | 545 | 30 | 8.25 |
| 19 | Trevor Tunnington | 10 | 26:24.27 | 54 | DNF | 450 | 20 | 7.43 |
| 20 | Bullet Obra | 14 | 26:53.27 | 34 | 52:09.69 | 430 | 27 | 6.60 |
| 21 | Bruno Hasulyo | 21 | semi-final | 18 | 51:30.55 | 430 | 22 | 6.19 |
| 22 | Enzo Bennett | 17 | 27:23.24 | 25 | 51:34.65 | 425 | 20 | 5.78 |
| 23 | Martin Letourneur | 18 | 27:41.50 | 26 | 51:46.55 | 390 | 21 | 5.36 |
| 24 | Daniel Hasulyo | 31 | semi-final | 17 | 51:23.35 | 371 | 26 | 4.95 |
| 25 | Jake Jensen | 31 | semi-final | 20 | 51:32.41 | 296 | 22 | 4.54 |
| 26 | Kody Kerbox | 19 | 27:41.55 | 40 | 53:53.38 | 275 | 23 | 4.29 |
| 27 | Paolo Marconi | 23 | semi-final | 29 | 51:59.85 | 270 | 26 | 4.04 |
| 28 | Tamarua Cowan | 41 | qtr-final | 21 | 51:33.42 | 264 | 29 | 3.80 |
| 29 | Ollie Houghton | 23 | semi-final | 30 | 52:01.54 | 260 | 17 | 3.55 |
| 30 | Noa Hopper | 33 | semi-final | 24 | 51:34.61 | 250 | 18 | 3.30 |
| 31 | Vinnicius Martins | 45 | qtr-final | 23 | 51:34.19 | 240 | 21 | 3.14 |
| 32 | Kenny Kaneko | 29 | semi-final | 27 | 51:47.46 | 230 | 29 | 2.97 |
| 33 | Claudio Nika | 27 | semi-final | 35 | 52:24.33 | 195 | 21 | 2.81 |
| 34 | Ty Judson | 45 | qtr-final | 28 | 51:56.64 | 190 | 17 | 2.64 |
| 35 | Mo Freitas | 29 | semi-final | 33 | 52:08.19 | 185 | 20 | 2.48 |
| 36 | Itzel Delgado | 37 | semi-final | 31 | 52:03.97 | 177 | 18 | 2.31 |
| 37 | Eri Tenorio | 33 | semi-final | 36 | 52:49.38 | 160 | 22 | 2.15 |
| 38 | Martino Rogai | 49 | qtr-final | 32 | 52:05.16 | 156 | 29 | 1.98 |
| 39 | Ludovic Teulade | 39 | semi-final | 37 | 53:03.97 | 143 | 21 | 1.82 |
| 40 | Harry Maskell | 25 | semi-final | 54 | DNS | 140 | 18 | 1.65 |
| 41 | Manatea Bopp du Pont | 37 | semi-final | 42 | 54:00.82 | 130 | 28 | 1.57 |
| 42 | Gabriel Bachelet | 41 | qtr-final | 39 | 53:09.53 | 129 | 20 | 1.49 |
| 43 | Paul Jackson | 45 | qtr-final | 44 | 56:17.58 | 116 | 41 | 1.40 |
| 44 | Tommy Buday Jr | 49 | qtr-final | 41 | 53:56.32 | 115 | 41 | 1.32 |
| 45 | Jeremy Teulade | 45 | qtr-final | 47 | 57:30.52 | 113 | 23 | 1.24 |
| 46 | Dave Boehne | 49 | qtr-final | 45 | 56:47.01 | 111 | 41 | 1.16 |
| 47 | Greg Closier | 53 | qtr-final | 43 | 54:23.45 | 109 | 42 | 1.07 |
| 48 | Kieran Grant | 57 | qtr-final | 46 | 56:49.46 | 100 | 25 | 0.99 |
| 49 | Manuel Simoncelli | 57 | qtr-final | 49 | 58:34.22 | 97 | 46 | 0.91 |
| 50 | Jeisson Tovar | 57 | qtr-final | 53 | 1:06:14 | 93 | 28 | 0.83 |
| 51 | Rodney Ellis | 61 | qtr-final | 48 | 58:14.00 | 92 | 44 | 0.00 |
| 52 | Zach Rounsaville | 61 | qtr-final | 50 | 58:40.71 | 90 | 27 | 0.00 |
| 53 | Belar Diaz | 61 | qtr-final | 52 | 1:01:09 | 88 | 40 | 0.00 |
| 54 | Jayden Jensen | 35 | semi-final | 54 | DNS | 86 | 25 | 0.00 |
| 55 | Slater Trout | 35 | semi-final | 54 | DNS | 86 | 22 | 0.00 |
| 56 | Jose Cirilo | 64 | qtr-final | 51 | 59:20.72 | 83 | 47 | 0.00 |
| 57 | Giorgio Gomez | 39 | semi-final | 54 | DNS | 78 | 21 | 0.00 |
| 58 | Alexandre Bicrel | 41 | qtr-final | 54 | Pro Junior | 74 | 17 | 0.00 |
| 59 | Jackson Maynard | 41 | qtr-final | 54 | Prone | 74 | 25 | 0.00 |
| 60 | Didier Leneil | 49 | qtr-final | 54 | DNS | 66 | 52 | 0.00 |
| 61 | Fernando Stalla | 53 | qtr-final | 54 | DNS | 62 | 30 | 0.00 |
| 62 | Lois Chardebas | 53 | qtr-final | 54 | Pro Junior | 62 | 17 | 0.00 |
| 63 | Noic Garioud | 53 | qtr-final | 54 | Pro Junior | 62 | 16 | 0.00 |
| 64 | Chase Kosterlitz | 67 | DNS | 38 | 53:08.75 | 60 | 31 | 0.00 |
| 65 | Zane Schweitzer | 57 | qtr-final | 54 | DNS | 56 | 24 | 0.00 |
| 66 | Ekolu Kalma | 64 | qtr-final | 54 | DNS | 44 | 44 | 0.00 |
| 67 | Daniel Miller | 66 | qtr-final | 54 | DNS | 38 | 37 | 0.00 |
---
Pro Women Overall
Women's Race Index: 76.0%
| | | | | | | | | |
| --- | --- | --- | --- | --- | --- | --- | --- | --- |
| # | Athlete | Beach Race | Time | Distance | Time | Overall | Age | Points |
| 1 | Annabel Anderson | 1 | 29:40.28 | 1 | 58:29.44 | 2000 | 36 | 76.00 |
| 2 | Olivia Piana | 3 | 30:41.25 | 3 | 58:58.51 | 1650 | 26 | 57.00 |
| 3 | Shae Foudy | 2 | 30:09.45 | 6 | 59:53.30 | 1550 | 18 | 45.60 |
| 4 | Fiona Wylde | 7 | 31:28.76 | 2 | 58:52.29 | 1500 | 20 | 38.00 |
| 5 | Terrene Black | 5 | 30:53.36 | 7 | 59:56.01 | 1300 | 34 | 32.30 |
| 6 | Seychelle Hattingh | 4 | 30:53.34 | 9 | 1:00:18 | 1252 | 30 | 26.60 |
| 7 | Candice Appleby | 8 | 31:41.35 | 5 | 59:49.64 | 1251 | 32 | 22.80 |
| 8 | Sonni Honscheid | 9 | 31:47.09 | 4 | 59:43.39 | 1250 | 36 | 19.00 |
| 9 | April Zilg | 6 | 31:10.53 | 8 | 1:00:07 | 1200 | 31 | 17.10 |
| 10 | Laura Quetglas | 10 | 32:01.82 | 11 | 1:00:41 | 876 | 24 | 15.20 |
| 11 | Susak Molinero | 11 | 32:14.70 | 10 | 1:00:38 | 875 | 29 | 13.68 |
| 12 | Lexi Alston | 13 | 33:17.54 | 12 | 1:02:28 | 775 | 15 | 12.16 |
| 13 | Shannon Bell | 14 | 34:10.91 | 15 | 1:03:26 | 675 | 43 | 11.40 |
| 14 | Stephanie Shideler | 17 | 35:33.93 | 16 | 1:03:49 | 575 | 42 | 10.64 |
| 15 | Genna Flinkman | 16 | 35:11.66 | 17 | 1:04:13 | 575 | 30 | 9.88 |
| 16 | Angie Jackson | 20 | DNF final | 13 | 1:02:47 | 575 | 41 | 9.12 |
| 17 | Jenn Lee | 13 | semi-final | 14 | 1:03:17 | 490 | 36 | 8.36 |
| 18 | Hannah Hill | 19 | 36:16.76 | 18 | 1:04:20 | 475 | 17 | 7.60 |
| 19 | Vaimiti Maoni | 18 | 35:46.60 | 23 | 1:07:20 | 420 | 30 | 6.84 |
| 20 | Jade Howson | 12 | 33:17.35 | - | Pro Junior | 400 | 15 | 6.08 |
| 21 | Ozbolt Sylvana | 21 | semi-final | 20 | 1:04:27 | 380 | 27 | 5.70 |
| 22 | Susanne Lier | 21 | semi-final | 22 | 1:06:11 | 360 | 36 | 5.32 |
| 23 | Kristy Morris | 12 | semi-final | 21 | 1:04:59 | 350 | 40 | 4.94 |
| 24 | Morgan Hoesterey | 15 | 34:46.31 | - | DNS | 325 | 36 | 4.56 |
| 25 | Chloe Walkerdene | 12 | semi-final | 25 | 1:07:49 | 310 | 20 | 4.18 |
| 26 | Mary Howser | 14 | semi-final | 24 | 1:07:33 | 280 | 27 | 3.95 |
| 27 | Alejandra Brito | 13 | semi-final | 26 | 1:08:45 | 280 | 34 | 3.72 |
| 28 | Stephanie Bodden | 14 | semi-final | 27 | 1:09:40 | 250 | 34 | 3.50 |
| 29 | Carter Graves | - | DNS | 19 | 1:04:22 | 225 | 25 | 3.27 |
| 30 | Kiyomi Sheppard | 15 | semi-final | 28 | 1:09:49 | 220 | 44 | 3.04 |
| 31 | Puatea Ellis | 16 | semi-final | 29 | 1:14:24 | 200 | 35 | 2.89 |
| 32 | Izzi Gomez | 15 | semi-final | - | DNS | 96 | 17 | 2.74 |
| 33 | Alison Davenport | 16 | semi-final | - | DNS | 96 | 31 | 2.58 |
updating…
---