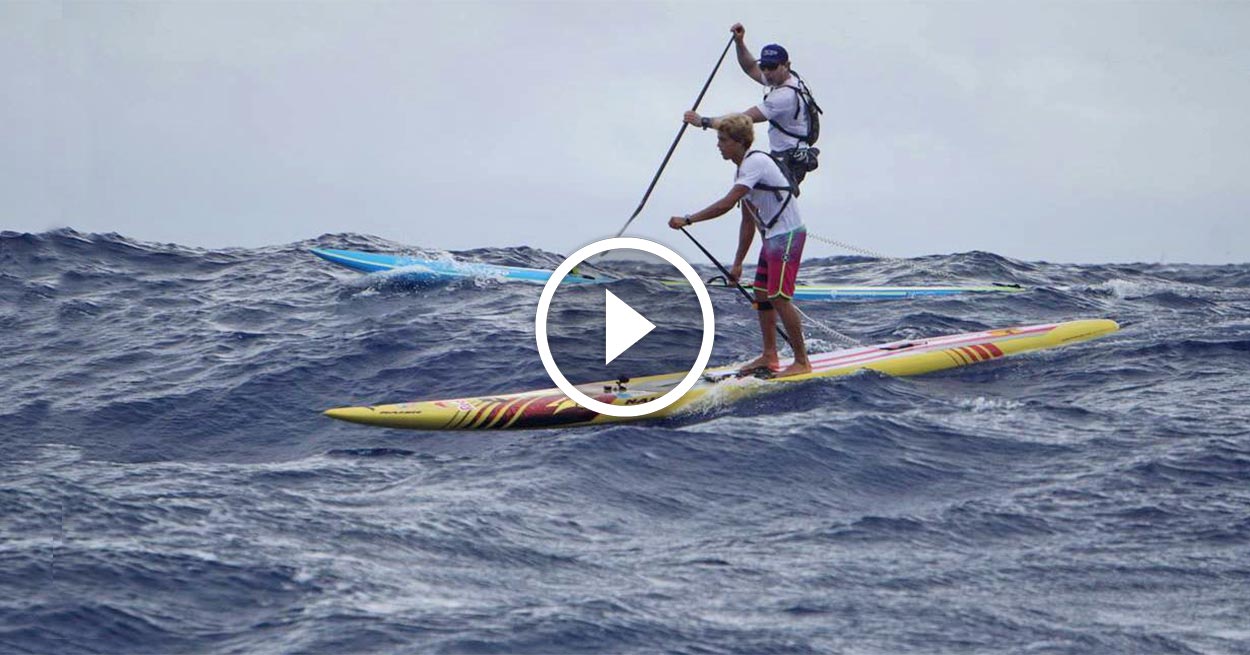 March 1, 2017
by Christopher Parker (@wheresbossman)
The Story Continues: Countdown to Molokai 2017 Begins Now
[notdevice][fbvideo link="https://www.facebook.com/molokai2oahu/videos/10158347138260525/" width="645″ height="363″ onlyvideo="1″][/notdevice][device][fbvideo link="https://www.facebook.com/molokai2oahu/videos/10158347138260525/" width="322″ height="181″ onlyvideo="1″][/device]
The countdown to one of the biggest, toughest, grandest and most prestigious events in the world of paddleboarding has officially begun, with entries for the 2017 Molokai-2-Oahu race opening this morning as the world awaits a new chapter to this storied event.
We've seen some epic battles at Molokai over the years, especially in the men's solo division where Kai Lenny, Travis Grant and Connor Baxter have traded wins over the past three editions, and come Sunday July 30th we can expect another titanic tussle.
Judging from the responses to SUP Racer's recent athlete survey – where we asked the world's best paddlers exactly which races they were doing in season 2017 – this year's M2O is set to be the most-competitive ever. But Molokai isn't about points, prize money or podiums; Molokai is about the prestige.
Whether you finish first or simply just finish, completing the crossing from Molokai to Oahu is almost like paddleboarding's version of summiting Everest. And while finishing is itself a huge achievement, winning this race makes you an instant hero — depending on who you ask, this is arguably the most prestigious title our sport has to offer.
Over the years, Molokai has become a story told through countless instances of courage, determination, strength and sacrifice. What new passages will the 21st annual channel crossing add to the book? We'll find out in a little under five months' time…