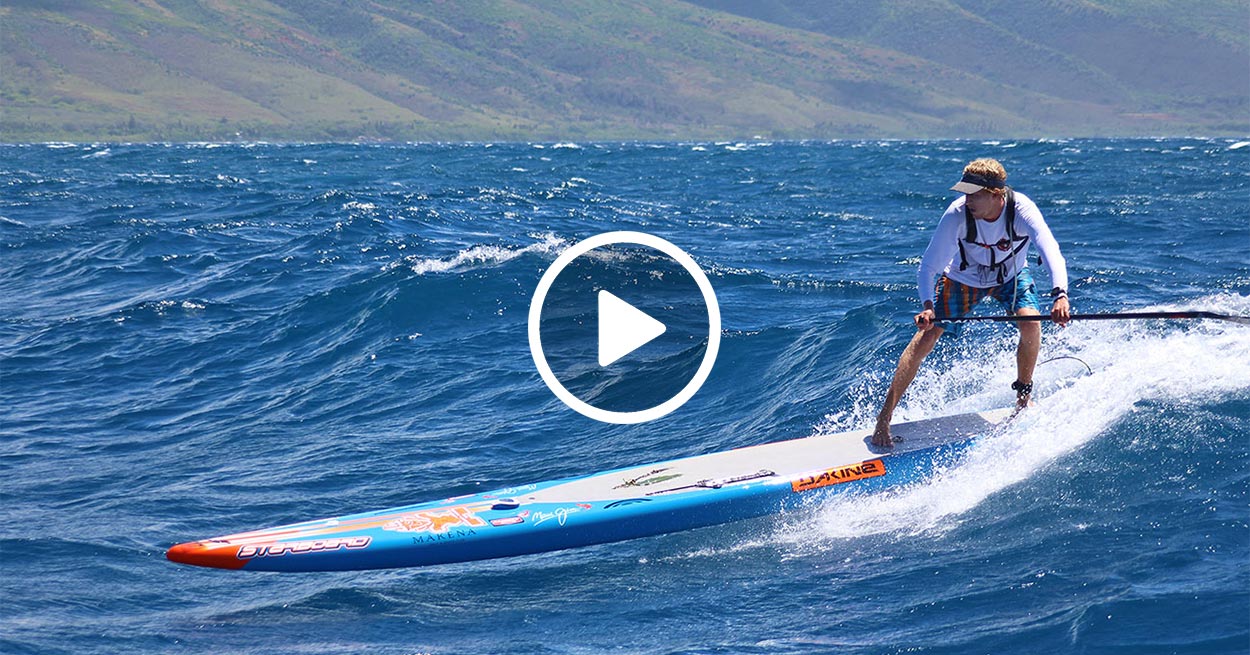 July 13, 2017
by Christopher Parker (@wheresbossman)
Maui2Molokai #8: Connor Baxter Is on the Verge of Greatness
[notdevice][fbvideo link="https://www.facebook.com/supracerr/videos/1433187046765342/" width="645″ height="363″ onlyvideo="1″][/notdevice][device][fbvideo link="https://www.facebook.com/supracerr/videos/1433187046765342/" width="322″ height="181″ onlyvideo="1″][/device]
In brief: As if we needed any further proof that Connor Baxter is the greatest stand up paddler on the planet, I present you with exhibit a: This coming Saturday afternoon, Connor will line up on the west coast of Maui for the start of the 2017 Maui2Molokai race, arguably the greatest ocean race and definitely the best downwind run in the world of paddling.
If the world number one can reach Molokai before anyone else on Saturday afternoon he won't just win this year's M2M, he'll set an almighty record that may never be beaten. That's because Connor is going for an incredible 8th-straight Maui2Molokai title. And this is only the 8th year of the event. Or in other words: no other guy has ever won this race.
In fact, very few races have even been running for eight years period, which underscores just how insanely dominant Connor has been on this stretch of water for close to a decade.
The crossing between Maui, Connor's home island, and Molokai hold a special place in the superstar's heart: he first crossed this incredibly windy (and often quite treacherous) channel on a windsurfer when he was just 8 years old. Yes, 8 years. A rather symbolic number, it seems.
Standing in Connor's way will be a small but very talented band of challengers, including last year's M2M runner-up and 2x M2O champ Travis Grant, James Casey (who won last weekend's warm-up event on the same 26 mile course), Brazil's Vinni Martins and a few other top five contenders (such as dark horse Aussie Marcus Tardrew).
But given Connor's performances in this race over the years, I just can't see anyone getting past the superstar on his home court.
If Connor does indeed win his eight-straight title on the weekend it will create a new winning-streak record for the entire sport of SUP racing; the current record is jointly held by Connor (7x M2M) and Andrea Moller, who won OluKai seven times in a row before ceding her crown to injury last year.
The 2017 Maui2Molokai race begins late morning on Saturday, so look out for results, and an historic new record, early Saturday evening Hawaiian time.