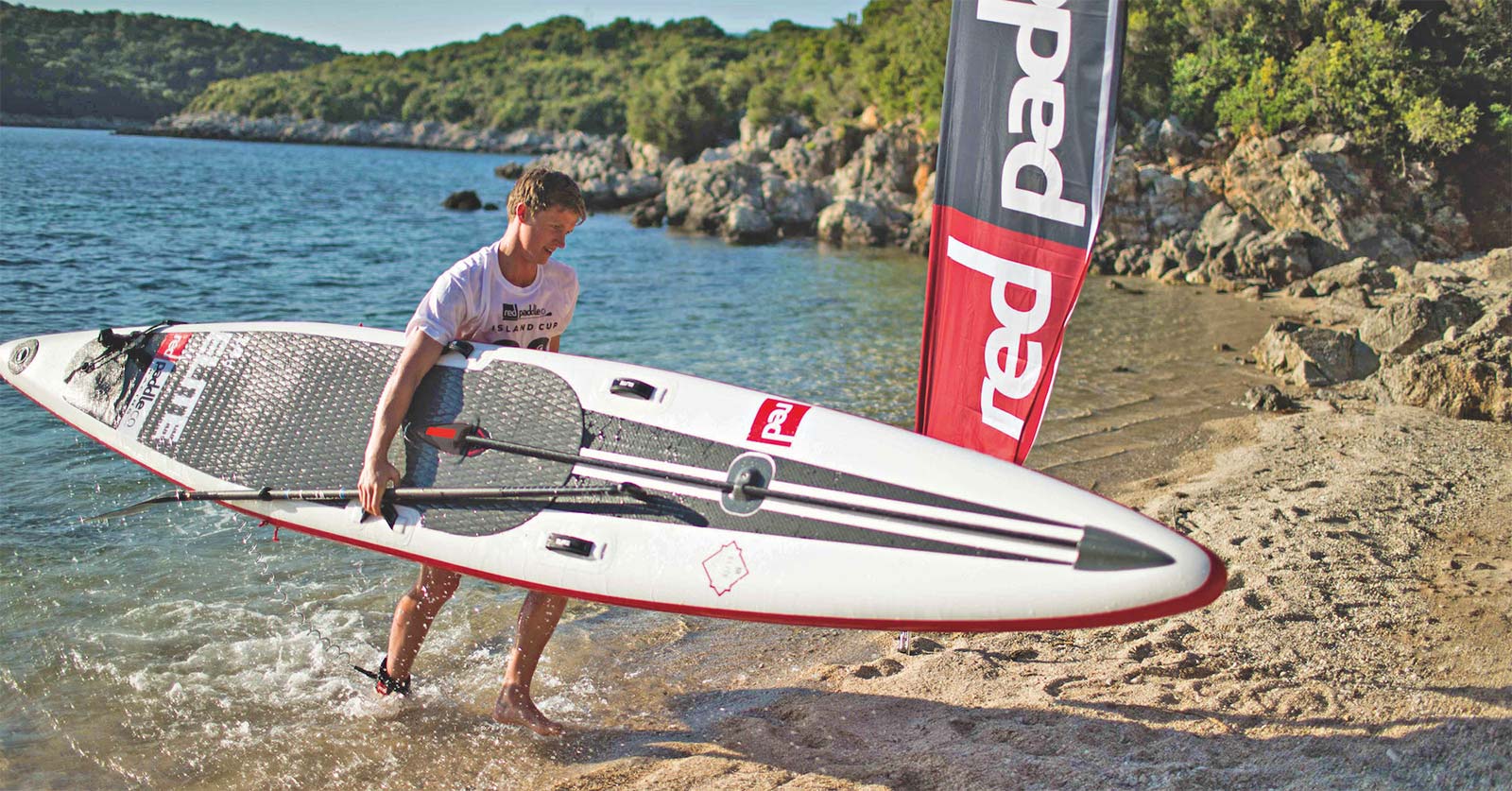 December 16, 2016
by Christopher Parker (@wheresbossman)
The Next Generation of Inflatable Race Boards Are Bad Ass: Red Paddle Co. Adds New Features for 2017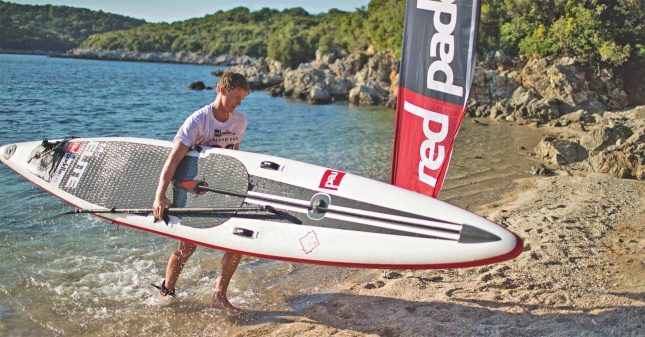 [notdevice]
Red has a few new tricks for the new year…
[/notdevice][device]
Red has a few new tricks for the new year
[/device]
Red Paddle Co., the specialist inflatable brand widely considered an industry leader, has introduced several new features to its 2017 race board range that further close the gap on carbon sleds and give pump up fans another reason to smile.
Red is certainly one of the most innovative brands in the sport, constantly tinkering and tweaking in their ultimate quest to create lighter and stiffer inflatables that can achieve both performance and portability. Unlike manufacturers that make all types of boards, Red goes all in on their one area of expertise. Inflatable stand up paddleboards are all they do, which is probably why they continue to push the blow-up boundaries so well.
Some of Red's inflatable SUP technology includes last year's development of MSL Fusion (Monocoque Structural Laminate; stiffer and lighter at the same time) and their iconic RSS (Rocker Stiffening System; flat carbon rods that slide into the rails). Even their paddleboard pumps are primo quality.
The latest patented innovation from Red, which will be a new feature of their 2017 'Elite' race board range and that works in tandem with RSS, is FFC or 'Forward Flex Control' (yes, the Red crew like their acronyms).
Forward Flex Control is pretty much what exactly it sounds like: It controls (i.e. minimises) flex in the forward part of your board, which is achieved by inserting a carbon rod on the deck. This should make inflatables more competitive in racing, particularly downwinding; there's a clip on YouTube of the Hong Kong SUP crew testing out the new 14×25 Red Elite on a downwind run, and their conclusion seems to be very positive.
For an even closer look, the informative crew from SUP Boarder Mag have done an excellent and unbiased video review that explains FFC as well as a few other features of the 2017 Red boards (including the subtle but important 'nose runner').



As you can see from the clip, the 2017 'Elite' race boards from Red are pretty much the Rolls Royce of inflatables, kitted out with all the bells and whistles you could imagine. It's way more than you need if you just want a simple inflatable to go cruising around on your local lake or river (Red make plenty of all-round and touring boards as well), but if you actually want to pump up and race (and if you want to be as competitive as possible when you do), these new innovations are pretty cool.
The purists may argue it's not a true inflatable if you add carbon stiffeners, however I say if it still fits in the boot of your car or you can easily check it in at the airport, then it's still got a massive advantage over a hard board that takes up a minimum 12'6 or 14′ of space.
Though surely the most exciting new development from Red isn't in the new features on their 12'6 and 14′ race boards, it's in a whole new board: The 22ft behemoth known as the 'Red Dragon', which debuted a few months ago and has been turning heads since (with four paddlers on the board, it's kinda hard to miss).
The Red Dragon is not just a new board, it's a whole new racing concept, with the format of four-person teams battling head to head in special races definitely a novel and entertaining prospect. There's even a 'Dragon World Series' in the works.
All of this means one things: Inflatable race boards are getting pretty damn impressive these days.
A few years ago, inflatable paddleboards were seen as heavy, flexy, uncompetitive alternatives. But while they're still not quite on the same level of the super high-end carbon race boards, inflatables have certainly come a long way and closed much of the gap while maintaining their clear superiority in both price and, most important of all, portability.
And with these new improvements, I think it's fair to say that Red still continues to lead the way.
Anyway, here's the slick promo clip for Red's 2017 range, while you can check out more on the official site.






Full disclosure: Red Paddle Co advertises on SUP Racer. However, in case you hadn't already realised it by now, I only ever talk about quality gear I'm genuinely impressed with, and that I think you'll be impressed with too.