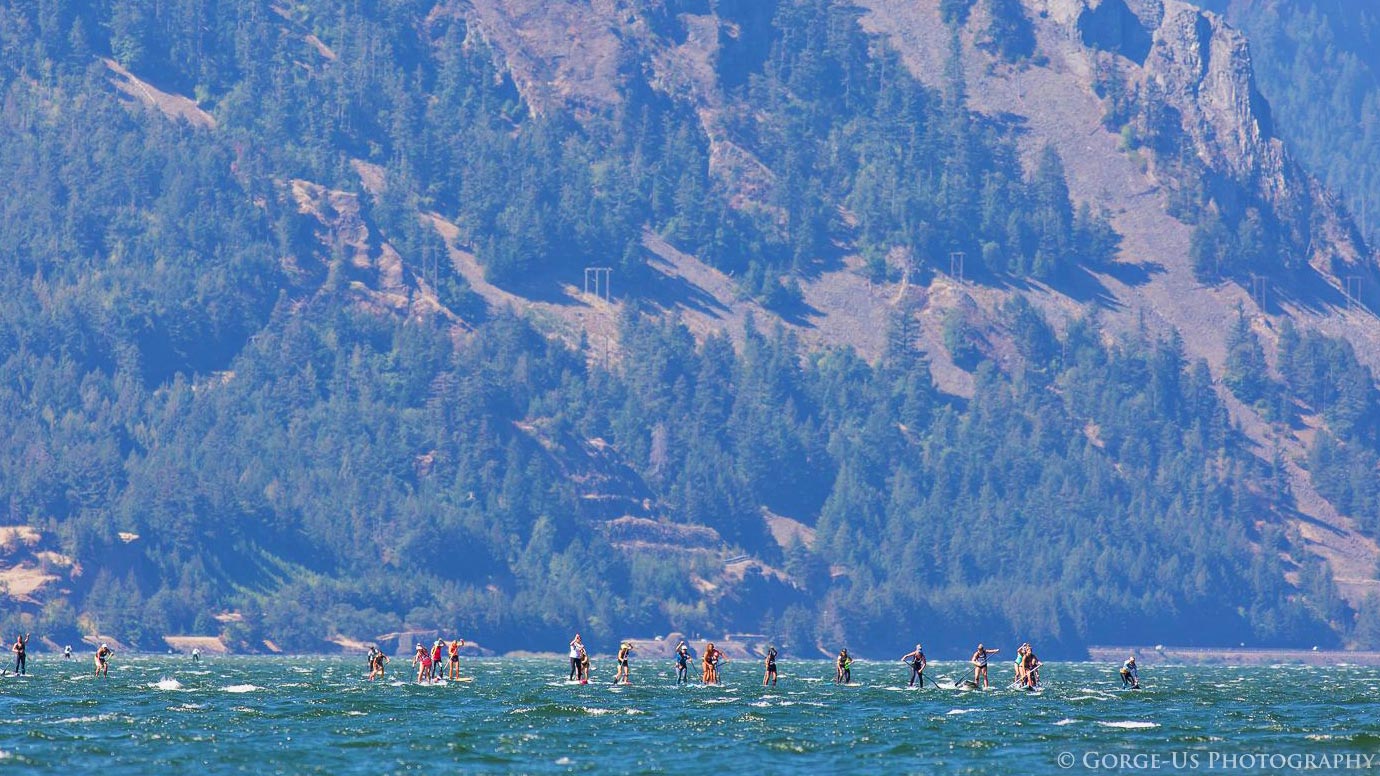 August 29, 2016
by Christopher Parker (@wheresbossman)
Return to Hood River: Gorge Paddle Challenge Announces Dates for 2017
After the massive showdown that was The Gorge 2016, the crew from Hood River have wasted no time in setting dates for next year's big gathering in Oregon.
The 2017 Naish Columbia Gorge Paddle Challenge will be happening on the weekend of August 19 & 20, and I have no doubt it'll again be one of the biggest, most competitive and funnest races on the calendar.
The Gorge really is a very special race. Not only does it attract hundreds of paddlers – all the way from first timers to amateurs to professionals to international superstars – it's also one of the very few places where competitors will show up early and do practice runs of the course just for fun.
Outside of Maui and its famous Maliko run (i.e. the OluKai race), and perhaps a few other downwind hotspots around the world (such as Western Australia/King of the Cut), Hood River is unique in that paddlers will show up days, sometimes even weeks in advance just to hang out and hook in to some epic downwind runs.
And as the international gathering of paddlers showed us via instagram this year, even when the wind isn't blowing, there's always something to do in Hood River. Whether it's whitewater paddling, mountain biking, sternwheel surfing, wild swimming or even summer-time snowboarding, this little dot in Oregon is probably one of the best trips you'll ever do.
August 19 & 20, 2017. Save the dates.