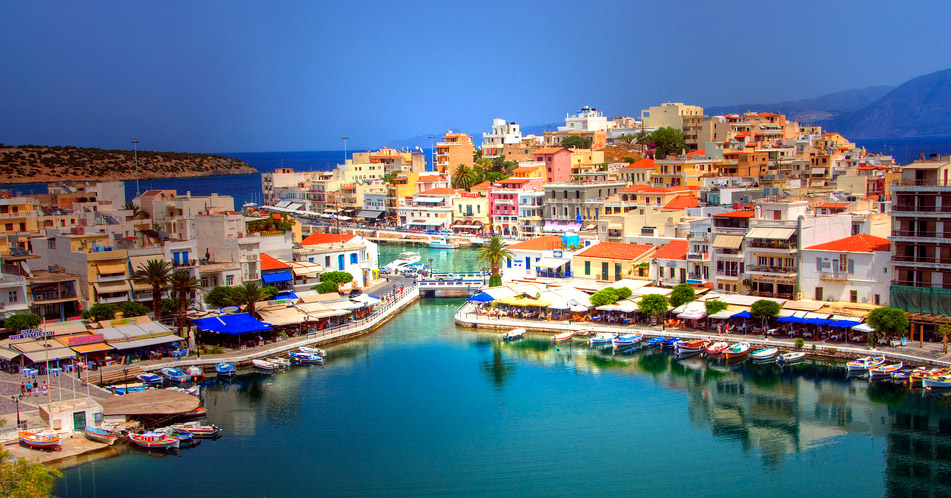 April 27, 2017
by Christopher Parker (@wheresbossman)
EuroTour 2017: The European 'Summer of SUP' Starts This Weekend in the Greek Islands
And just like that, it's summer.
Well, almost. The traditional barometer of the Summer of SUP, the EuroTour, gets an early start this year on the paradisaical Greek island of Crete, where this weekend's "Agios Nikolaos on SUP" festival will transform the postcard-perfect town of the same name into the first of 12 Tour stops.
Between now and the end of July, there will be a race happening somewhere in Europe virtually every weekend, with the local heroes, European stars and international heavyweights battling it out in what is arguably the funnest part of the season.
Part racing series, part European summer holiday, the EuroTour should be on every paddler's bucket list.
From the dream locations to the camaraderie & good vibes to the famous foods to the road trips, the EuroTour has become an iconic piece of the international race calendar puzzle.
With close to $100,000 in total prize money (€86,500 to be precise), the 2017 EuroTour is set to attract a lot of the big international names once again: Connor Baxter, Michael Booth and Carolina Cup hero Titouan Puyo have all said they want to win the Tour–Connor for a third straight year.
But the best part about the EuroTour is that it gives the second-tier stars a stage to shine on. Every summer we see new dark horses stepping up and rubbing shoulders with the sport's elite, so I'm really excited to see which new names make an impact over the next few months.
After Greece, the Tour takes a week off before heading to Belgium. From there, the "Prime" events kick in with the classic SUP Race Cup on May 20th followed by 4-6 more weeks of top level events in Spain, France and Germany.
And once again we'll see the EuroTour Trailer transporting dozens of 14′ race boards around the Continent free of charge (hats off to Belar Diaz and the EuroTour crew for somehow pulling off the impossible and making life easy for the athletes).
There's a particularly strong focus on France this year – four events in total including three back-to-back (weeks 3/4/5) – which is great to see considering the nation has long been the nucleus of the European paddling scene.
SUP Racer will be there from week 3 onward, and we'll have a few of our signature Facebook Live streams along the way. We'll also have the famous EuroTour Leaderboard up and running next week.
So grab your paddles, pintxos and croissants: it's going to be a big summer of SUP in Europe.
Follow the EuroTour on Facebook for more updates
---
Week 1: Crete SUP Race
April 29-30
Island of Crete, Greece
€10,000 prize money
WEEK 2: Namur SUP Race
May 13-14
Namur, Belgium
€3,500 prize money
WEEK 3: The SUP Race Cup
May 20-21
St. Maxime, France
€5,000 prize money
WEEK 4: Atlantic Paddle Games
May 27-28
Hossegor, France
€6,000 prize money
WEEK 5: Thonon-les-Bainss SUP Race
June 3-4
Lake Geneva, France
€20,000 prize money
WEEK 6: Iberdrola Bilbao World SUP Challenge
June 10-11
Bilbao, Basque Country, Spain
€12,000 prize money
WEEK 7: San Sebastian Paddle Tour
June 17-18
San Sebastian, Basque Country, Spain
€6,000 prize money
WEEK 8: Narbonne SUP Race
June 24-25
Narbonne, France
€12,000 prize money
WEEK 9: Mercedes-Benz SUP World Cup
July 1-2
Scharbeutz, Germany
€3,500 prize money
WEEK 10: Onexe Fuerteventura Downwind Race
July 8-9
Fuerteventura, Canary Islands, Spain
€3,500 prize money
WEEK 11: Sieravuori SUP Masters
July 15-16
Sieravuori, Finland
€3,500 prize money
WEEK 12: SUP Armada
July 22-23
Bewl Water, UK
€3,500 prize money