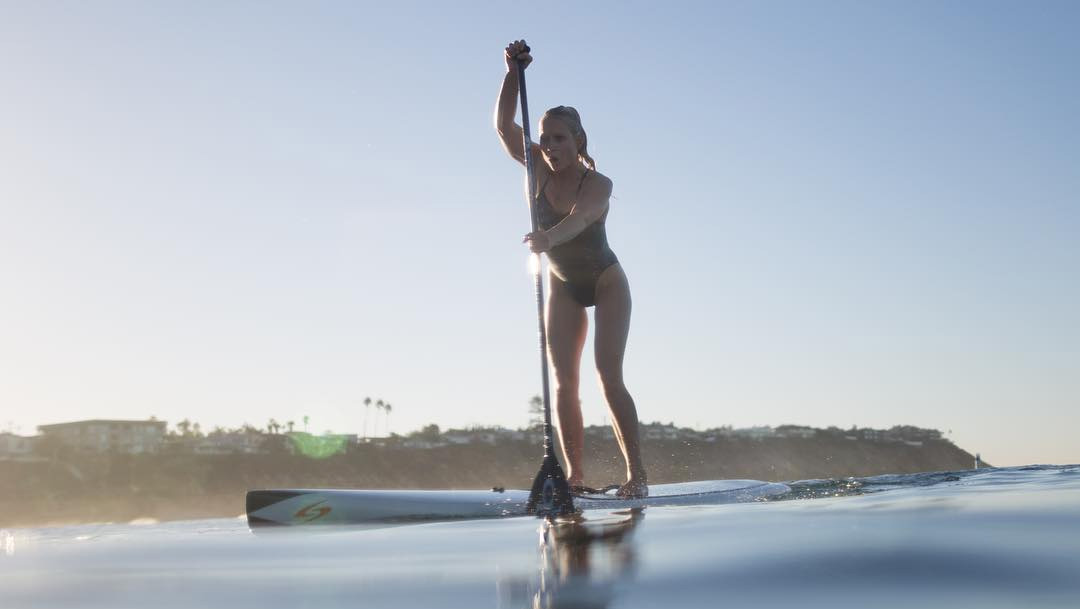 March 19, 2017
by Christopher Parker (@wheresbossman)
Danny Ching Wins the 30th Annual Dana Ocean Challenge
In brief: Danny Ching has taken out the 30th annual edition of the classic Dana Ocean Challenge in Southern California, outlasting the unlimited of Rob Rojas and beating home young gun Tyler Bashor, French expat Greg Closier and Team USA rep Chuck Glynn.
Some of the other names near the front of the field included a who's who of the SoCal paddling scene, with Infinity's Dave Boehne in 6th and Quickblade Paddles founder/mad scientist Jim Terrell rounding out the top 10 on one of his new handmade race boards. Jimmy T finished just half a second ahead of another famous name in Anthony Vela.
Addie Jardim was the quickest of the women in 45 minutes, followed by Genna Flinkman and international prone paddler turned SUP racer Carter Graves.
Waiting for some pics and video to filter through on Facebook and Insta, but in the meantime here are the top times (full results over at Race Hub).
TOP 10 MEN
1st: Danny Ching (0:39:51) 14′
2nd: Rob Rojas (0:40:47) unlimited
3rd: Tyler Bashor (0:41:06) 14′
4th: Greg Closier (0:41:08) 14′
5th: Chuck Glynn (0:41:28) 12'6
6th: Dave Boehne (0:42:05) 14′
7th: Jordan McKee (0:42:13) unlimited
8th: Paul Pianowski (0:42:53) 14′
9th: Karl Ring (0:43:02) 14′
10th: Jim Terrell (0:43:27) 14′
TOP 5 WOMEN
1st: Addie Jardim (0:45:42) 14′
2nd: Genna Flinkman (0:46:52) 12'6
3rd: Carter Graves (0:46:59) 12'6
4th: Kristin Thomas (0:48:49) 14′
5th: Suzy Strazzulla (0:49:12) 14′
https://www.instagram.com/p/BRv-fRzDRMC/