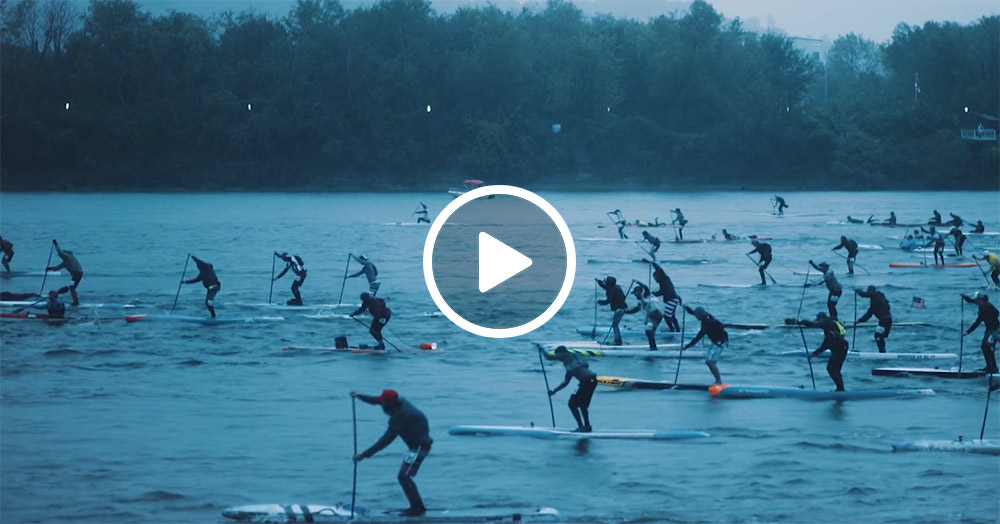 November 26, 2017
by Christopher Parker (@wheresbossman)
Watch 550 Paddlers Challenge the Freezing Rains of 'Chattajack' in the Name of Adventure
Chattajack was definitely one for the books this year, with wild weather making the already-grueling 31 mile (50km) course particularly difficult for the record 550+ participants.
Conditions were near-freezing, and the wind was seemingly head on no matter what direction paddlers were facing as they wound their way through the wide open expanse of the almighty Tennessee River Gorge.
Chattajack is now firmly established as one of the largest and most special events on the calendar. It's a true bucket list race. And if you want to join the adventure next year, you can the 2018 edition to your own bucket list on Saturday, October 27.
…though keep in mind registration opens early May and usually sells out within a matter of hours (550 spots got snapped up in 12 hours this year), so follow the official Facebook for regular updates.
In the meantime, watch this great edit above and enjoy the spectacle from the comfort of your dry, warm home (oh and how's that mist on the water at the 0:57 mark?!).