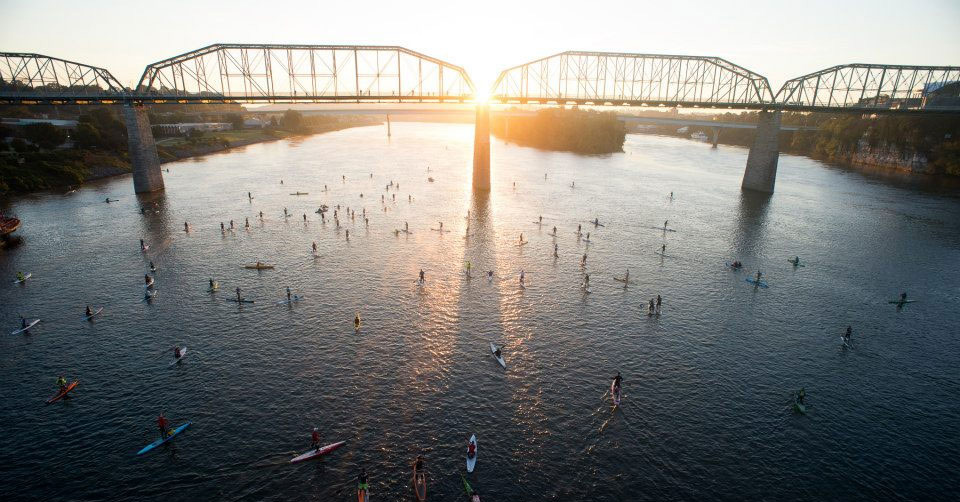 May 1, 2017
by Christopher Parker (@wheresbossman)
Tennessee's 31 Mile 'Chattajack' Race Just Sold Out 550 Entries in Less Than Half a Day
One of the most popular races in North America the world, the 31 mile odyssey in Tennessee known as Chattajack, sold out its 6th annual edition in a matter of hours today despite the event being six months away.
Entries for Chattajack 2017 opened at midnight last night and were sold out by 10am this morning, Monday May 1st. Race day is Saturday October 28th.
Most entrants stayed up late to guarantee their place on the start line: there were more than 400 entries by 1am, with many of those returning to Chattanooga, Tennessee for what has become an annual pilgrimage.
(Missed out? There's a wait list now open if you want a second chance at getting in.)
Nicknamed by some as the "Inland Molokai," Chattajack has grown into a massive bucket list event since the inaugural edition back in 2012. The course along the beautiful and historic Tennessee River Gorge takes anywhere from four to nine hours depending on conditions and skill level.
Some paddlers, such as three-time defending champ Larry Cain, paddle to win, while some just paddle to finish.
I've never been to Tennessee but I've heard so many great things about this race and the amazing work done by event founder Ben Friberg and his wife Kim. Chattajack has always been on my bucket list, so I'm really excited that I got one of the last entries into this year's race. I guess I better start training…
If you want to see what all the fuss is about, check out this video from last year's race: