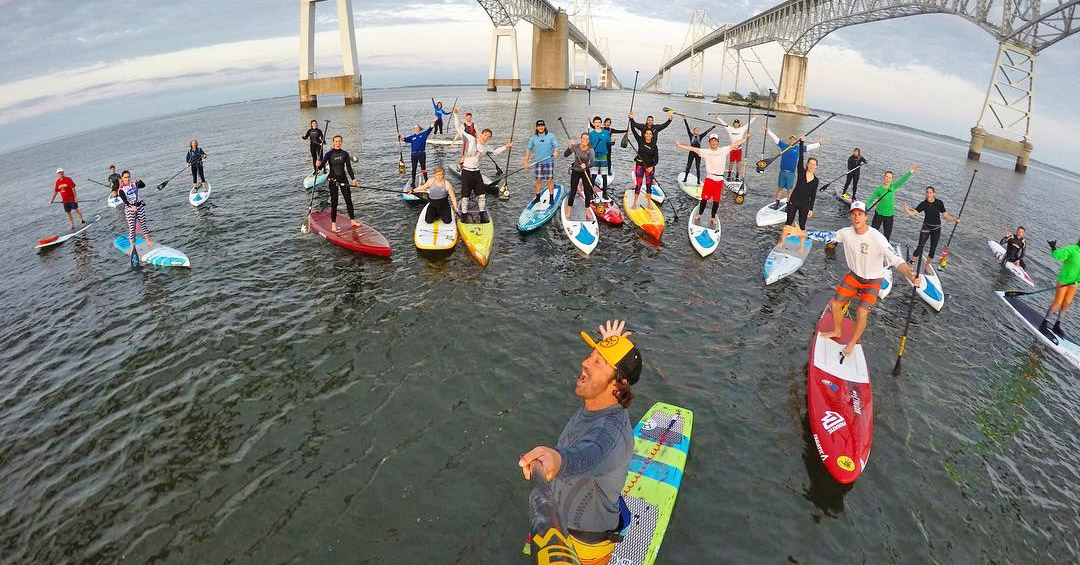 April 26, 2017
by Christopher Parker (@wheresbossman)
Next Stop… Annapolis, Maryland for This Weekend's 300-Strong 'Bay Bridge Paddle'
We're still coming down from the high of Carolina, but it's already time for the next round of events as the paddling community disperses across the States and around the world for another big weekend of racing.
Some of the crew are headed south to Florida for the long-running Key West Classic, Maui's downwind specialists are praying for wind at Saturday's OluKai showdown, while the EuroTour is getting an early start over in the Greek Islands this weekend.
But SUP Racer is headed north to Annapolis, Maryland to hang out with the crew from Capital SUP and check out one of the world's fastest-growing regional events: The Bay Bridge Paddle.
https://www.instagram.com/p/BFVGJdIyPd-/
In just its second year, the Bay Bridge Paddle is set to draw over 300 paddlers of all levels and craft – SUP, outrigger, prone, surf ski – to the beautiful Chesapeake Bay, which covers parts of six different states and ranks as the largest estuary in the United States.
The race gets its name from the mighty Chesapeake Bay Bridge, which at close to 7kms in length is an imposing landmark and a key feature of the elite 9 mile (14.5kms) course, while there's also 5k and 1.5k open races on offer.
Look for Aussie Kelly Margetts, fresh off his top 10 finish at the Carolina Cup, to start favourite in the long course event, though it seems the great thing about this event is the number of first timers and weekend warriors it attracts; if you can judge a race on how many people it gets on the water, surely the Bay Bridge Paddle is up there as one of the most successful events going round.
SUP Racer is currently in tourist-mode hanging out in the nation's capital, Washington DC, but we'll be over there in Annapolis on Saturday to be part of the festivities.
We'll have a full recap of the race on Saturday night, and if you want to join in the fun then head on over to the official site and register – entries close Thursday night and there's no race day registration.
I'm also looking forward to hanging with the Capital SUP gang, who seem to have built up a mighty big paddling community despite hailing from one of the lesser-known paddling states of Maryland.
But anyway, scoot over to the official Bay Bridge Facebook page for more info, then check back on the weekend for a full recap, results and insights from the big race.
https://www.instagram.com/p/BTRVOb2jMyk/