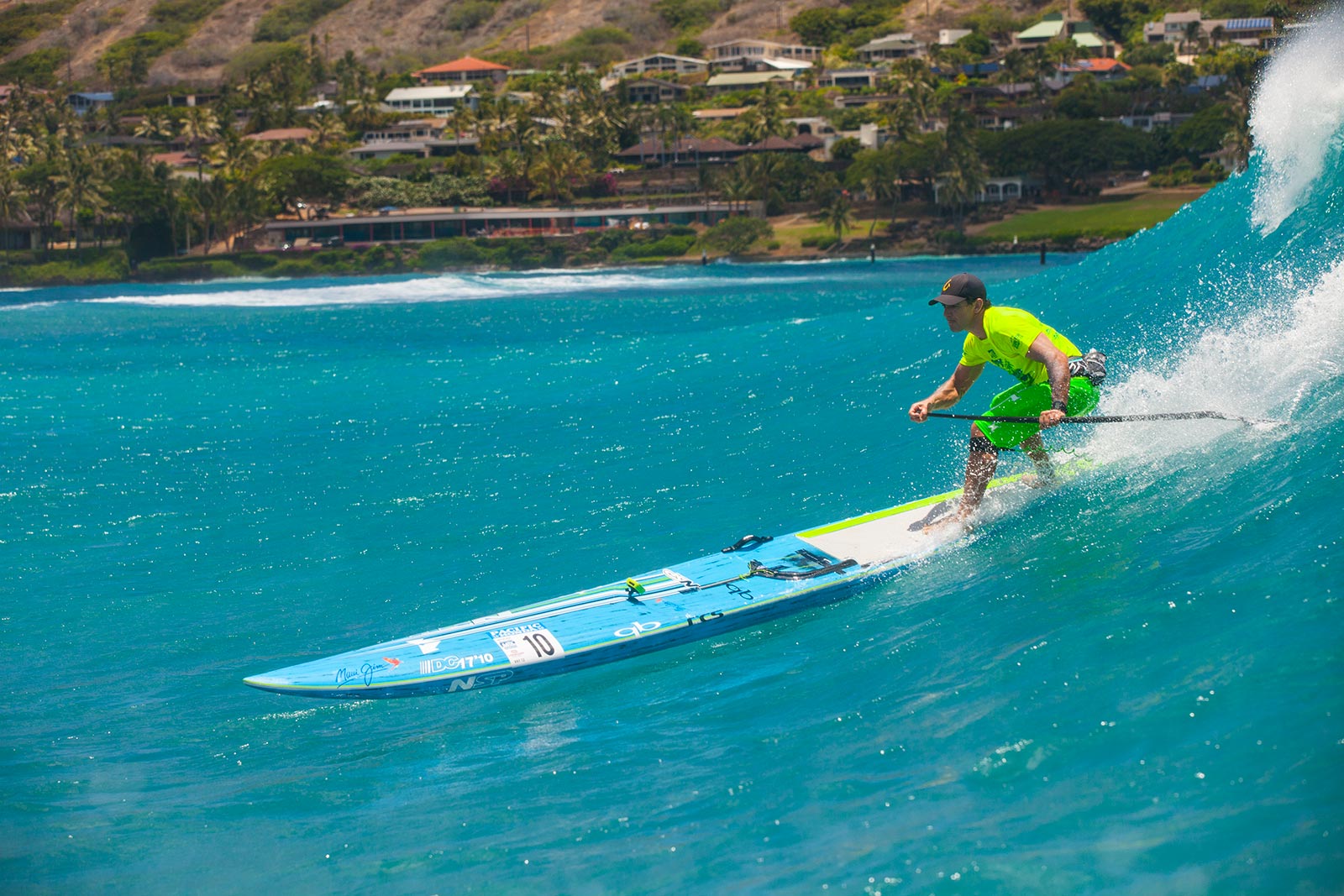 November 26, 2016
by Christopher Parker (@wheresbossman)
Vote for Travis Grant in the World Paddle Awards
Travis Grant is up for a gong at the 2016/2017 World Paddle Awards, and now you can vote and help give this humble Aussie champion some of the recognition he deserves in the wider paddling world.
Trav, who now calls Oahu home, has certainly stamped his name in the history books after winning races all round the world over the past few years. But nowhere has he stamped it stronger than in his adopted home of Hawaii, in particular around the almighty Molokai 2 Oahu race.
Although he ceded his crown to Kai Lenny this year, Trav has already made history as the first ever athlete to win both the SUP and OC-1 Molokai races. Not only that, he actually held both both titles at the same time – a feat that may never be repeated – after winning Molokai on a SUP (for the second time) in July 2015 before completing the double on his beloved one-man outrigger canoe in May of this year.
That's kind of like winning the Tour de France then going off and claiming the mountain bike world championship the next year. Or in other words: It's bloody impressive.
Now to be quite frank: I have no idea what the World Paddle Awards are. From browsing the site, it seems like something created within the kayak and surf ski community that attempts to bring a touch of the Oscars to the world of paddling. The whole thing seems kind of odd, and it doesn't appear to have much connection with the stand up paddling world at all, but let's see if we can change that this year.
Because while I believe there are already way too many awards in our little sport, I also believe Travis Grant is one of the most humble, under-rated and therefore thoroughly deserving medal recipients the paddling world has ever seen. From the way he conducts himself both on and off the water, the NSP and Quickblade team rider has already proven himself a champion many times over.
So with that in mind: Go and vote for Travis Grant.
…though even the voting process for the World Paddle Awards is a little odd: Basically you've gotta scroll down to the bottom of this page and click on the FB like button. Then a bunch of "Academy members" go through the list and have their say. The winners from each of seven categories are awarded a "Golden Paddle" (which is black) some time early next year.