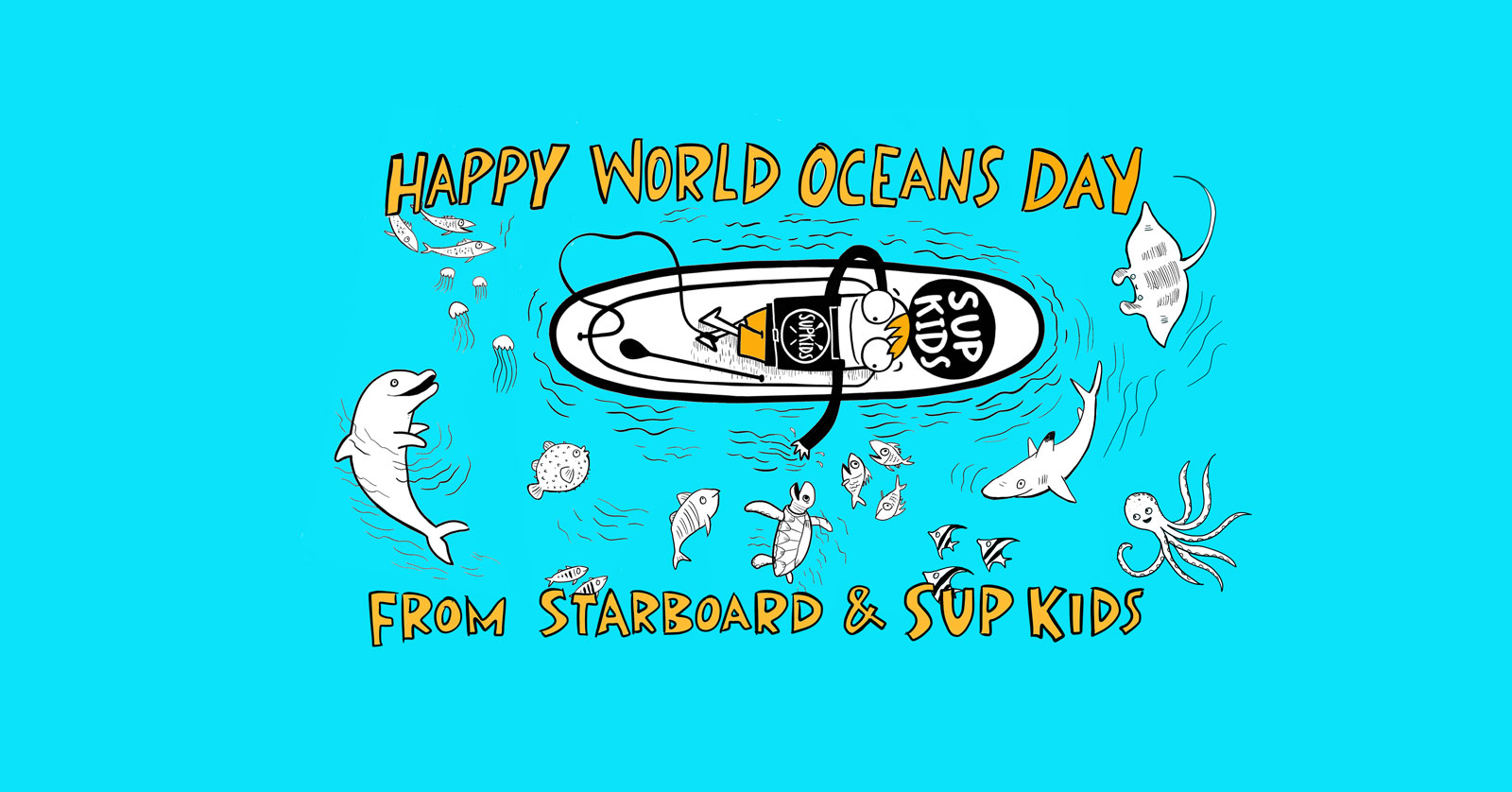 June 8, 2016
by Christopher Parker (@wheresbossman)
Starboard Teams up with 'SUPKids' to Celebrate World Oceans Day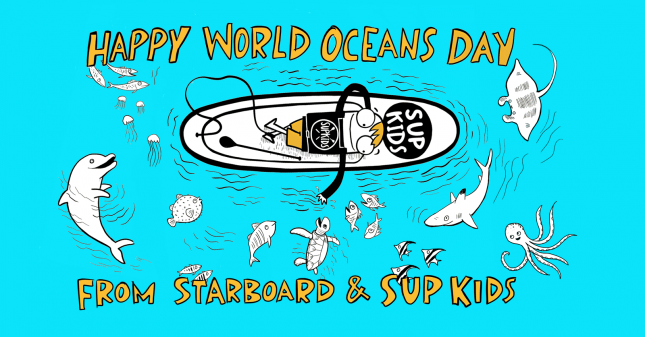 [notdevice] [/notdevice]
Today is World Oceans Day, which is, according to the official site, "a global day of ocean celebration and collaboration for a better future."
Sounds like a pretty good cause for the stand up paddling community to get behind, and that's exactly what the crew at Starboard are doing this year, teaming up with the SUPKids program to help teach school kids about water safety, environmental education and of course, stand up paddling.
Starboard has been on a bit of an environmental crusade over the past couple of years. Their founder and CEO, Svein Rasmussen, is working on a new project to plant hundreds of millions of mangrove trees in Myanmar that will offset carbon dioxide emissions, while Starboard itself has initiated a plan to transition into using eco-friendly materials in its boards and packaging.
Full details of this latest effort in the official announcement, which I've included below…
---
Starboard & SUPKids teaching kids how to take care of their planet
This World Oceans Day sees the official launch of SUPKids, an educational program for 5-12 year olds designed to teach kids SUP, water safety & environmental education.
The SUPKids story starts in 2014, in Far North Queensland, Australia where the team ran their very first program. They worked alongside the Royal Flying Doctor Service to deliver a SUPKids program to an Indigenous community just north of Cairns.
One program turned into two, then three … then a tour of Cape York, delivering vital water safety & environmental education to the most remote communities, testing their inflatable SUP's (and four wheel driving skills) to the very limit!
In 2015 the SUPKids team travelled to Thailand to hang out with Starboard and gave them the opportunity to experience the program for themselves. It became obvious that both SUPKids & Starboard were working towards the same goal; enabling kids to learn to SUP in a safe manner, whilst exploring their environment and becoming ambassadors for their planet.
'SUPKids innovates sharing on environmental protection and water safety through paddle boarding. The SUPKids program could be included in most elementary schools curriculum. We at Starboard are proud to be a part of all the wonderful work that Linzi is creating with the visionary SUPKids project.' – Svein Rasmussen, Founder & CEO Starboard
Linzi Hawkin, Founder of SUPKids:
'We've taken environmental education out of the classroom, to the great outdoors, where we think it belongs. We know what it's like to fall in love with being in the ocean. And we know that, with a passion for SUP comes a responsibility to take care of our environment. Our vision is to create experiences for our SUPKids that will enhance their appreciation, respect & understanding for sustainable living.'
The program is run in an inclusive, non-competitive environment with a real focus on building self-esteem. SUPKids use games, drills & water based activities to ensure that all SUPKids walk away with vital water safety skills that will stay with them for life.
SUPKids can be delivered in the ocean, on a lake, or any safe waterway. The program has been developed for kids age 5-12, and can be delivered in three ways; As a 5 day camp (during school holidays), as a 5 week program (on the weekends or after school) or as a one day activity.
The program is based on 5 core lessons : Safe SUP, SUP adventures, Ocean Plastics, Healthy SUPKids & Ambassadors for the Planet.
Linzi explains:
'We're committed to giving back and we're passionate about delivering programs to kids who wouldn't otherwise have the opportunity to do so. A % of every SUPKids Delivery Centre license fee goes towards our Giving Back programs – taking SUPKids to communities who need it most.
Giving Back means taking care of our planet as well as our people. We plant a mangrove tree at the Thor Heyerdahl Climate Park in Myanmar for every SUPKid who takes part in one of our programs.
We're partnered with Parley for the Oceans, a collaboration network where creators, thinkers and leaders raise awareness of the beauty and fragility of our oceans and work together on projects that seek to end the destruction of the oceans.
We really believe that we we can have the biggest impact when we collaborate with like-minded people. Working together will always enable us to learn from each other & do more good! We've also partnered with Sustainable Surf, a CA based non-profit environmental organization, focused on transforming people who love water – into a powerful force for protecting the ocean playground!'
Caren Forbes, Head of Marketing at Starboard:
'We could not have picked a better partner to assist in the marketing and promotion of our expanding kids range of Starboard stand up paddle boards. SUPKids, led by a very passionate and eco-minded Linzi Hawkin, will not only help to get more kids on the water, but will be a valuable resource for educating our younger generations of paddlers on the importance of water safety and clean environments. We're looking forward to working with Linzi on the building of SUPKids delivery centres around the world.'
Starboard & SUPKids are now rolling the program out globally, and looking for SUP schools, stores & athletes who would be interested in becoming SUPKids delivery centres.
For more info, email the SUPKids team at hello@sup-kids.com