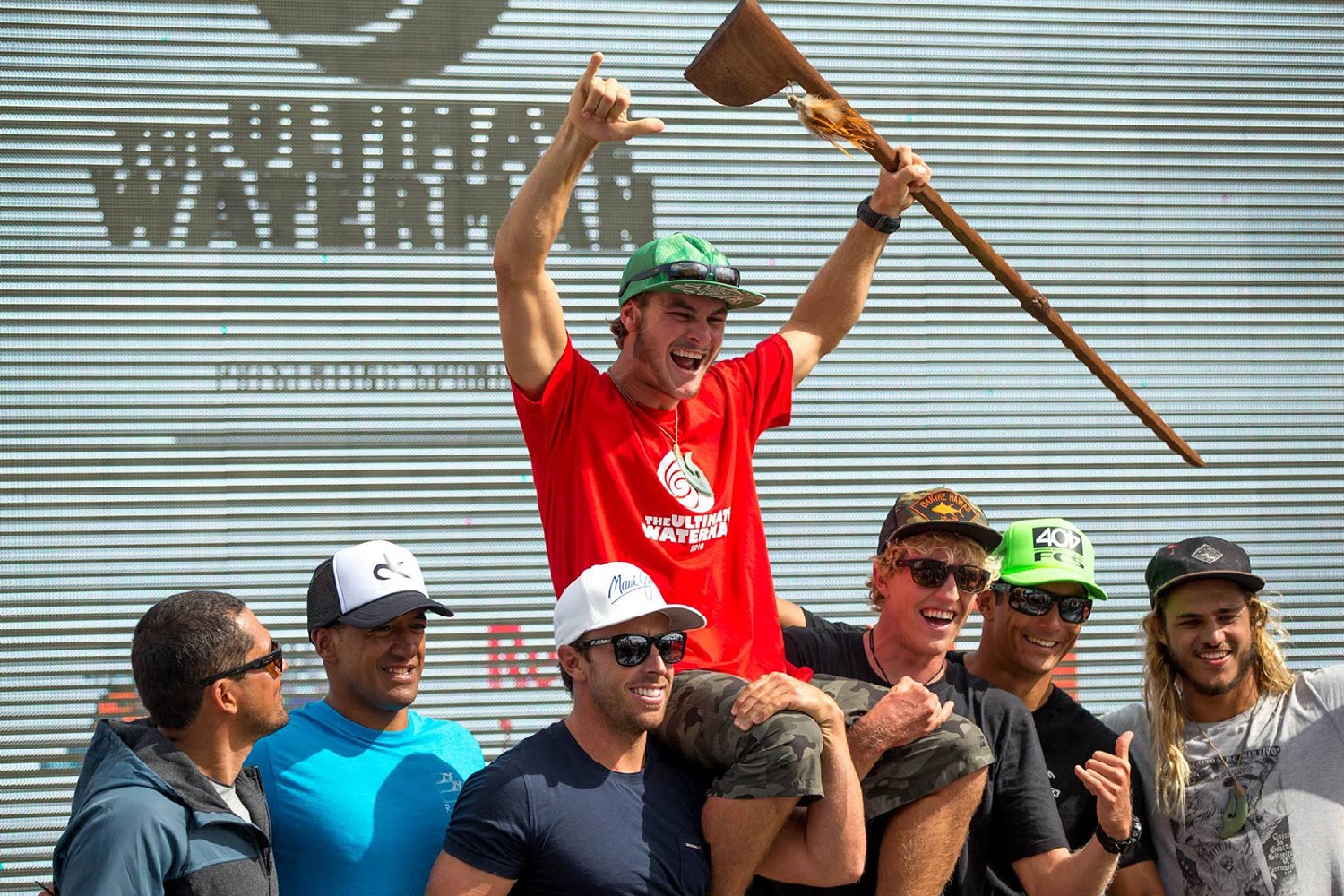 March 20, 2016
by Christopher Parker (@wheresbossman)
Zane Schweitzer Crowned 'Ultimate Waterman' in New Zealand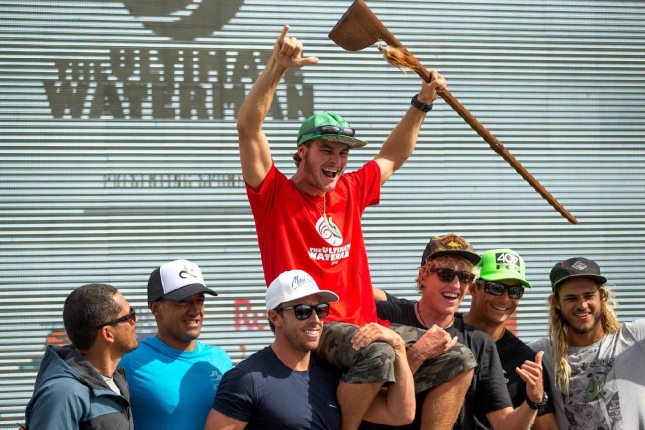 [notdevice] [/notdevice]
In brief: Zane Schweitzer has taken out the Ultimate Waterman event in New Zealand, triumphing over Danny Ching, Connor Baxter and a handful of other elite ocean athletes in this multi-sport, invite-only specialty event.
Now in its second year, the Ultimate Waterman combines everything from SUP racing to outrigger to longboarding, and is held at various locations around New Zealand.
Zane and his Starboard team mate Connor joined 404 front man Ching and five other elite ocean athletes: Local boy (and defending champ) Daniel Kereopa, Aussie Mark Visser, Tahiti's Manoa Drollet, SUP surfing world champ Caio Vaz, and Hawaiian Kala Alexander.
Zaniac won three of the seven events – the prone paddleboard race, the SUP surfing and the longboard contest – to finish clear on top of the overall points leaderboard. Danny, who himself won two events (the outrigger and underwater races), was the overall runner-up, while Connor finished the event on a high note, claiming the 16km race ahead of Danny and Zane.
Follow the Ultimate Waterman on Facebook for plenty more photos, videos and results.
Overall Results
1st Zane Schweitzer (HAW)
2nd Danny Ching (USA)
3rd Daniel Kereopa (NZL)
4th Connor Baxter (HAW)
5th Mark Visser (AUS)
6th Caio Vaz (BRA)
7th Manoa Drollet (TAH)
8th Kala Alexander (HAW)
Event #7 – 16km SUP Endurance Race
1st Connor Baxter (HAW) – 1:15:16
2nd Danny Ching (USA) – 1:19:26
3rd Zane Schweitzer (HAW) – 1:21:06
4th Manoa Drollet (PYF) – 1:26:46
5th Daniel Kereopa (NZL) – 1:30:18
6th Mark Visser (AUS) – 1:31:52
7th Caio Vaz (BRA) – 1:31:52
DNS Kala Alexander (HAW)