January 24, 2016
by Christopher Parker (@wheresbossman)
The 2016 Race Calendar Is Filling up (Are We Missing Any Races?)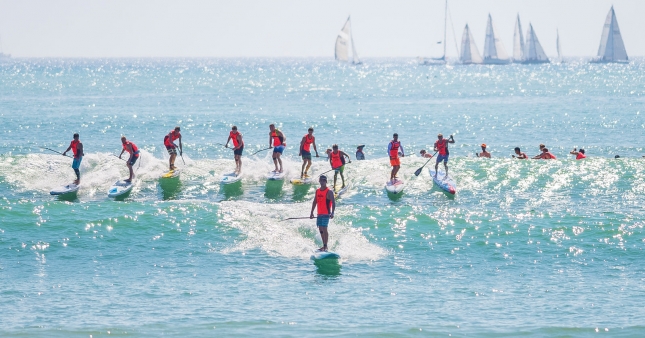 The 2016 race season is starting to wind into gear, and while the majors don't begin for another three months (Oh Carolina), there's barely a single weekend free between now and December. The race calendar is already looking tight, and it's only going to get tighter as hundreds more events get announced in the next month or two.
We've been adding dozens of events to the Rogue Race Calendar over the past few days, and over the next week or two we'll add dozens more. There are now 215 races listed from California to Cape Town, France to Florida and everywhere in between. Looking for your next local, regional or international stand up paddle race? It's probably on our SUP race calendar.
There are still a few big events to be added; The new look Euro Tour will be announced next week, while we expect the ISA Worlds location/dates to drop shortly. And then there are the hundreds of great local and regional races that'll be added over the coming weeks and months.
It's going to be a big year, so go take a look at the new Rogue Race Calendar, find your next race, and let us know if we're missing any.