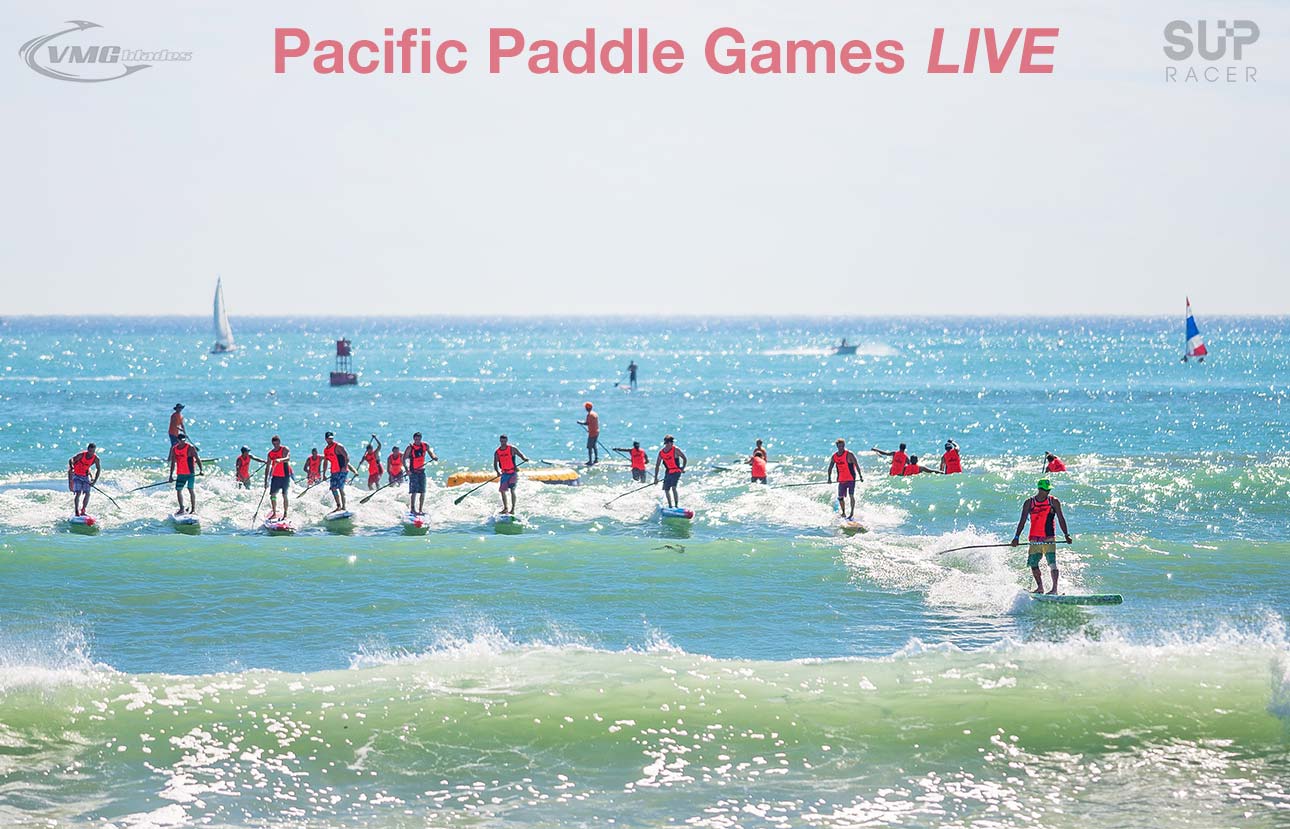 September 28, 2016
by Christopher Parker (@wheresbossman)
Pacific Paddle Games: Watch the Biggest Race of the Year with the VMG Blades Facebook Live Stream on Friday Morning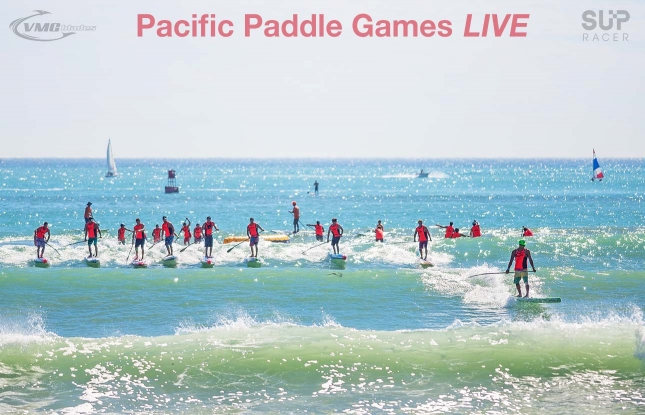 Only 24 hours til the fun and games begin…
The 2016 Pacific Paddle Games presented by Salt Life kick off on Friday morning, and you can watch the biggest race of the year as it happens with our Facebook Live stream powered by VMG Blades, where you can catch all the action of the men's surf race heats.
The PPGs is a three-day event this year, from Friday to Sunday, however the full production webcast is only running on the weekend, so we'll keep you posted with all the action on the opening day.
The live stream will be up and running on SUP Racer's Facebook page shortly after 10am local time on Friday morning. The first heat is at 10:30am local time…
10:30am Friday in California
= 7:30am Friday in Hawaii
= 1:30pm Friday on the East Coast (Florida, etc)
= 7:30pm Friday in Central Europe (France, Spain, etc)
= 3:30am Saturday in Australia (East Coast)
= 6:30am Saturday in New Zealand
If you followed SUP Racer's EuroTour live streams a few months ago then you'll know what to expect. It won't be ESPN-style quality, but hopefully it'll give you an insightful and entertaining little window into day 1 at the biggest race of the year.
[notdevice]

[tminus t="2016-09-30 07:25:00″ style="hoth" omitweeks="true" /]
When the counter hits zero, head on over to SUP Racer's Facebook page
[/notdevice]
After we run you through the opening round of the surf race on Friday, you can sit back and enjoy the full webcast on Saturday and Sunday (we'll post the webcast for you on Saturday morning at around 11am local time).
Virtually every single top ranked paddler on the planet is here in California this week, so it's gonna be a big one. Oh and we've got some waves at Doheny; things are going to get very interesting!
Thanks to VMG Blades for making our coverage possible. VMG is the elite race fin brand from Australia that counts more than a dozen of the world's best paddlers on its team. This weekend we'll see a VMG fin on the boards of the following pros: Titouan Puyo, Fiona Wylde, Michael Booth, Terrene Black, James Casey, Matt Nottage, Seychelle Hattingh, Trevor Tunnington, Georges Cronsteadt, Kenny Kaneko, Martin Letourneur, Beau O'Brian, Chase Kosterlitz, Josh Riccio, Bullet Obra, Connor Bonham.
---
Pacific Paddle Games Webcast Schedule
We'll have our VMG live stream running on Friday morning, then the official webcast will run during the main events on Saturday and Sunday (we'll embed the stream here on supracer.com). This schedule is subject to change depending on conditions, etc. View the full event schedule.

FRIDAY
Watch it all on our VMG Blades Facebook Live stream on SUP Racer's Facebook page
10am
The VMG Blades Facebook live stream begins
We'll have a quick preview and some behind-the-scenes insights as we prepare for the first qualifying heat at 10:30am.
10:30am-12:30pm (Pacific Time)
Men's Pro Surf Race Qualifiers
8x heats of ~16 paddlers
Top 8 advance; bottom 8 go home
---
SATURDAY
Watch it all on the official Pacific Paddle Games webcast here on supracer.com
11:40am-12:40pm
Men's Pro Surf Race Quarter-Finals
4x heats of 16 paddlers
Top 8 advance; bottom 8 are out
1:10pm-1:40pm
Junior Pro Surf Race Finals
1:40pm-2:40pm
Women's Pro Surf Race Semi-Finals
2x heats of ~16 paddlers
Top 8 advance; bottom 8 are done
---
SUNDAY
Watch it all on the official Pacific Paddle Games webcast here on supracer.com
8:00am-8:30am
Pre-Show
8:30am-11:00am
Pro Distance Race
11:00am-11:15am
Post-Show
1:45pm-2:15pm
Midday Show with special guests
2:15pm-2:45pm
Women's Pro Surf Race FINAL
2:45pm-3:15pm
Men's Pro Surf Race FINAL
3:15pm-3:35pm
Post-Show
3:35pm-3:55pm
Awards Ceremony