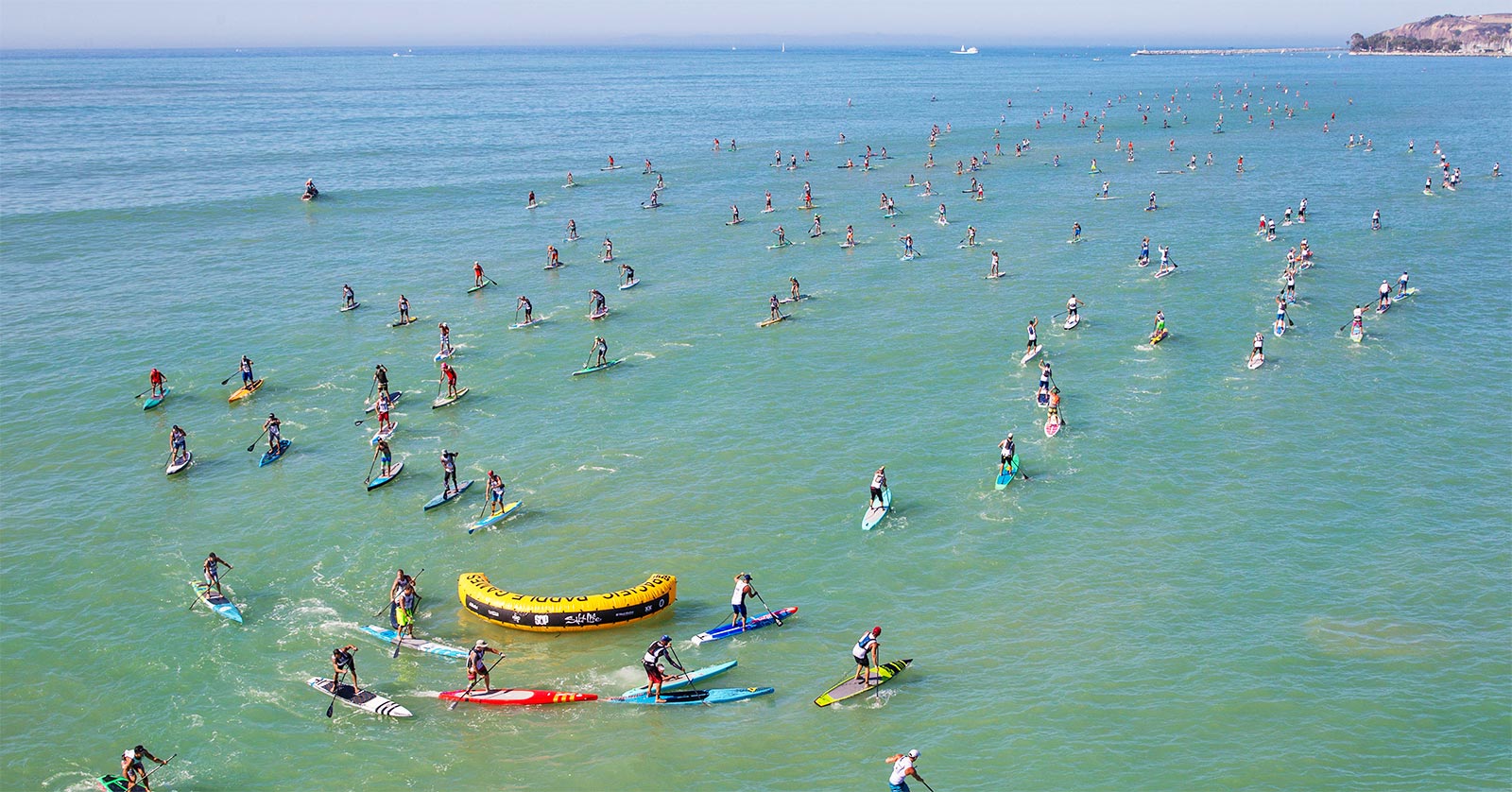 June 28, 2016
by Christopher Parker (@wheresbossman)
Registration for the Pacific Paddle Games Is Open (and It's Going to Close Early…)
There's just something about stand up paddlers and last minute event registration. It seems that every year, at just about every big event, almost every paddler leaves it right til the last minute to register. It's a headache for event organisers, especially at big events with knockout heat formats that need to be seeded, such as the Pacific Paddle Games.
So to make things flow smooth on race day, this year PPGs organisers are cutting off event rego two weeks before the racing actually begins. No registering on the eve of the race or even in the week leading up to it, and certainly no signing up to race at the beach on the morning of the event.
The 2nd annual Pacific paddle Games, which directly replaced the long-running "Super Bowl of SUP" (aka the Battle of the Paddle) is happening at Doheny State Beach in Dana Point, California from September 30th – October 2nd.
Yep, it's a three day event this year, with early qualifying rounds on Friday afternoon. But if you want to be part of the fun, make sure you register early:
For the pro division, registration closes at 3pm on Friday September 16th, a full two weeks before the event officially begins.
For the amateur divisions, rego is open up until Friday 23rd.
Head on over to the official site to register.
Go on, just get it over and done with now. Takes like five minutes. Don't be that one paddler that's left sitting on the beach as the world's best battle it out for the record $60,000 prize purse…