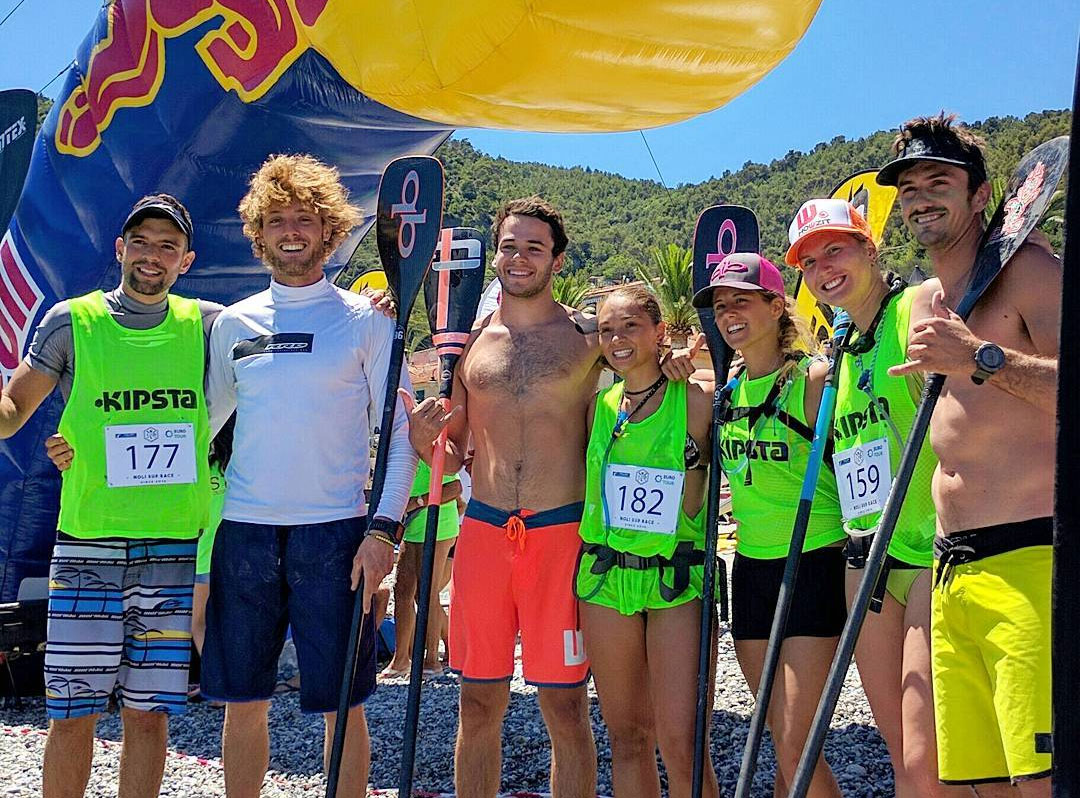 July 16, 2016
by Christopher Parker (@wheresbossman)
Leo Nika, Susak Molinero Win Week 11 of the EuroTour in Beautiful Noli, Italy
https://www.instagram.com/p/BH6_oXVgvMu/
In brief: Leo Nika and Susak Molinero have taken out Week 11 of the EuroTour in beautiful Noli, Italy, with a strong field of Europeans enjoying one of the most picturesque stops of the tour so far.
Leo made the most of the moderate breeze to pull away in the final few kilometres, crossing the line almost a minute clear of his compatriot and runner-up Paolo Maroconi, with Frenchman Martin Letourneur finishing third a further half a minute adrift. Jeremy Teulade was impressive in 4th, while Martino Rogai rounded out the top five.
This is Leo's 4th win of the 2016 EuroTour, the most of any guy, and cements his place as one of Europe's finest.
It was Susak Molinero all the way in the women's race, with the Spaniard-turned-Italian-local matching Sonni Honscheid as the winningest female athlete on the Tour. Frenchwoman Amandine Chazot was runner-up, while Italian Chiara Nordio rounded out the podium.
Great race out there today. Super hot and draining, but an absolutely breathtaking course, with rugged cliffs and perfect blue waters here on the Italian Riviera. There should be some great photos and videos coming out later.
We also got to enjoy a few little downwind stretches, which mixed things up and definitely helped break the draft trains. Massive thanks to Franz Orsi and the organising crew for giving us a great race. Noli is definitely one of the more beautiful parts of the world…
Full results/photos/videos coming soon
ELITE MEN
1st: Leo Nika (Italy/Starboard 1:31:29
2nd: Paolo Marconi (Italy/RRD) 1:32:19
3rd: Martin Letourneur (France/Hobie) 1:32:48
4th: Jeremy Teulade (France/Starboard) 1:33:19
5th: Martino Rogai (Italy/Jimmy Lewis) 1:33:24
6th: Giordano Capparella (Italy/BIC) 1:34:11
7th: Davide Codotto (Italy/Starboard) 1:36:15
8th: Claudio Nika (Italy/Starboard) 1:38:12
9th: Martijn van Deth (Netherlands/Starboard) 1:38:14
10th: Filippo Mercuriali (Italy/Fanatic) 1:38:16
ELITE WOMEN
1st: Susak Molinero (Spain/RRD) 1:52:26
2nd: Amandine Chazot (France/Starboard) 1:54:09
3rd: Chiara Nordio (Italy/RRD) 2:02:00
4th: Erika Barausse (Italy/RRD) 2:05:57
5th: Catherine Letourneur 2:46:31 (France)