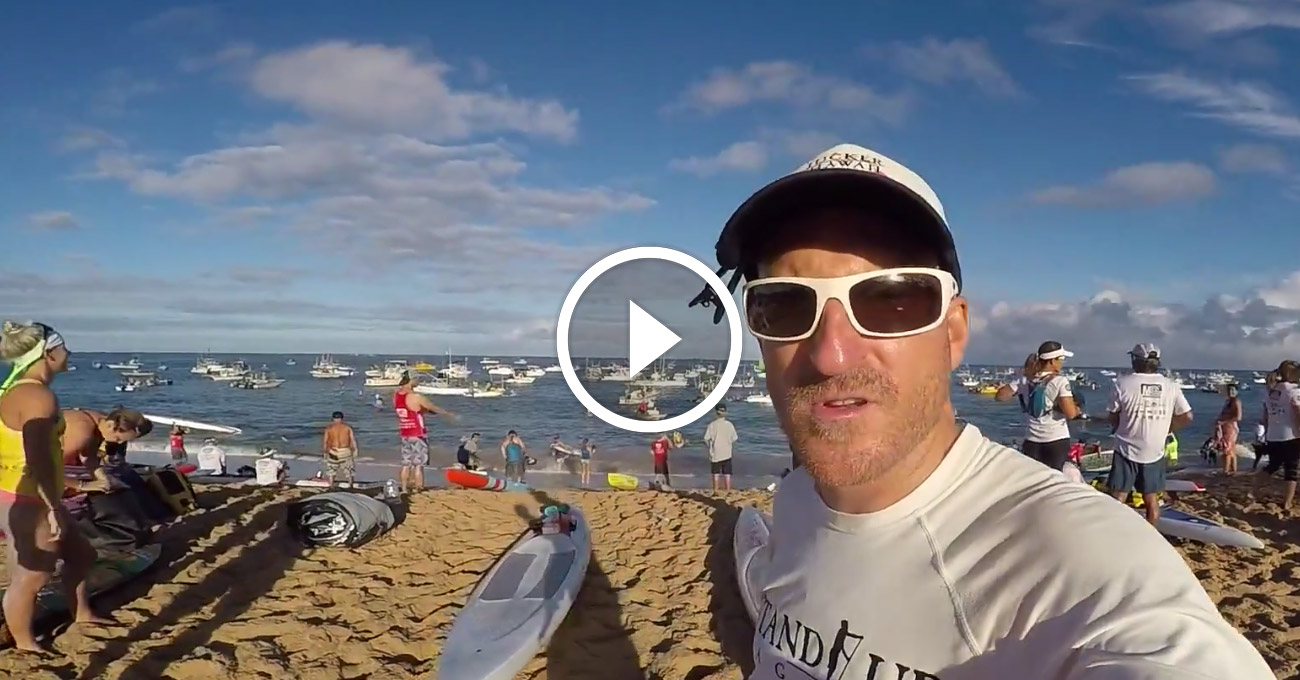 August 4, 2016
by Christopher Parker (@wheresbossman)
Molokai: Mike Jucker's Behind-the-Scenes Look at the Most Prestigious Race of the Year
Go behind the scenes of the fabled Molokai 2 Oahu race with this excellent (and highly entertaining) video diary from Mike Jucker. The clip is filled not only with plenty of action from the middle of the Ka'iwi Channel, but also some very candid athlete interviews that make this by far the most comprehensive recap of M2O 2016.
Mike, the guy behind the German-language Stand Up Magazin and Jucker Hawaii, transplanted from Europe to Maui several years ago, and over the past few years he's kept close tabs on what's happening within the Hawaiian SUP community.
With his GoPro and selfie-stick in hand, Mike was on the lead media boat during the race on Sunday, while he also hung out with the paddlers on Molokai on the eve of the race to score some classic interviews. This clip isn't your usual, 90 second grab-bag of non-stop action, it actually takes you behind the scenes and tells a story — a story about the most prestigious race of the year.
Watch above and enjoy, and follow @standupmagazin on Instagram for more good stuff, including this gem of Bullet Obra almost surfing a swell straight into the media boat:
https://www.instagram.com/p/BIny0PuDjzc/