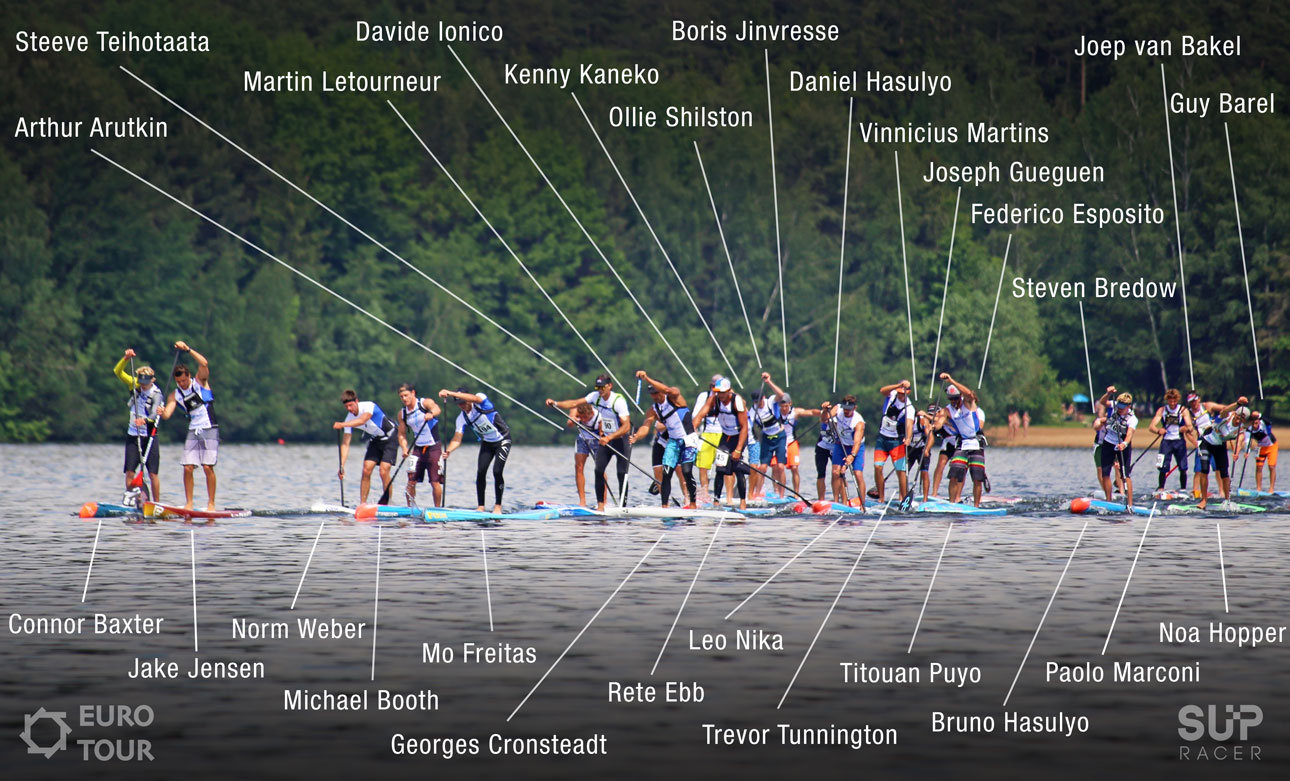 May 31, 2016
by Christopher Parker (@wheresbossman)
The Lost Mills "Jigsaw Puzzle" 2016 Edition (Can You Identify All 27 Paddlers in This Photo?)
The 2016 Lost Mills race in Germany was an absolute cracker of a race. With over 200 competitors on the line for the fourth stop of the EuroTour, including 125 in the elite men's division, there's been no end to the epic photos coming out of Bavaria the past few days.
And of the best shots is this great angle from EuroTour media boss Kerry Powell, which shows the top 27 guys at around the 5km mark.
But who exactly is in this photo..?
In what is now becoming something of a tradition, I decided to try and identify every single athlete in the frame, even those who are almost entirely hidden from view — there was quite a bit of ID'ing based on boardshorts.
I proudly present you with the Lost Mills "Jigsaw Puzzle" — 2016 Edition.
Apart from being a ripper of a photo, this shot actually shows quite a pivotal moment in the race; Shortly after this was taken, the overcrowded train began to splinter and the top 20 odd guys broke away to take control of the 18km race.
Here's the original shot from Kerry, with the completed jigsaw puzzle below that. You can see more great Lost Mills photos over on the official EuroTour Facebook page and Dropbox folder.
CLICK HERE to view the super high res version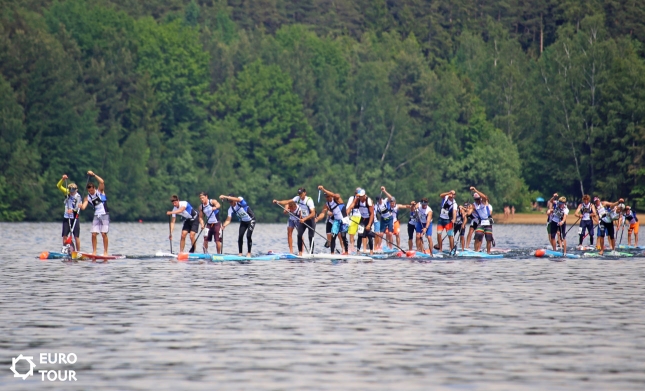 Before you look at the completed jigsaw puzzle below, take a moment to see how many paddlers you can ID in the photo above…
Give up? Alrighty, here's the completed puzzle: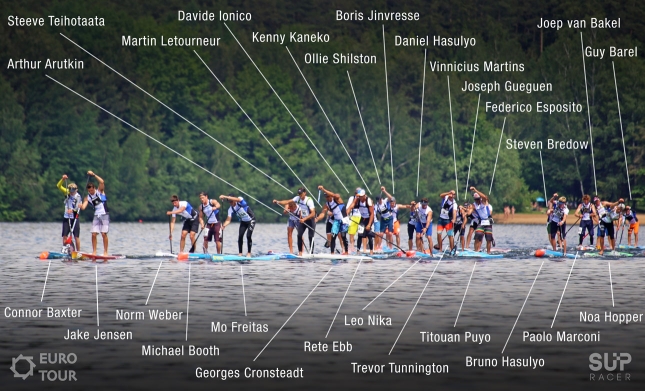 CLICK HERE to view the super high res version