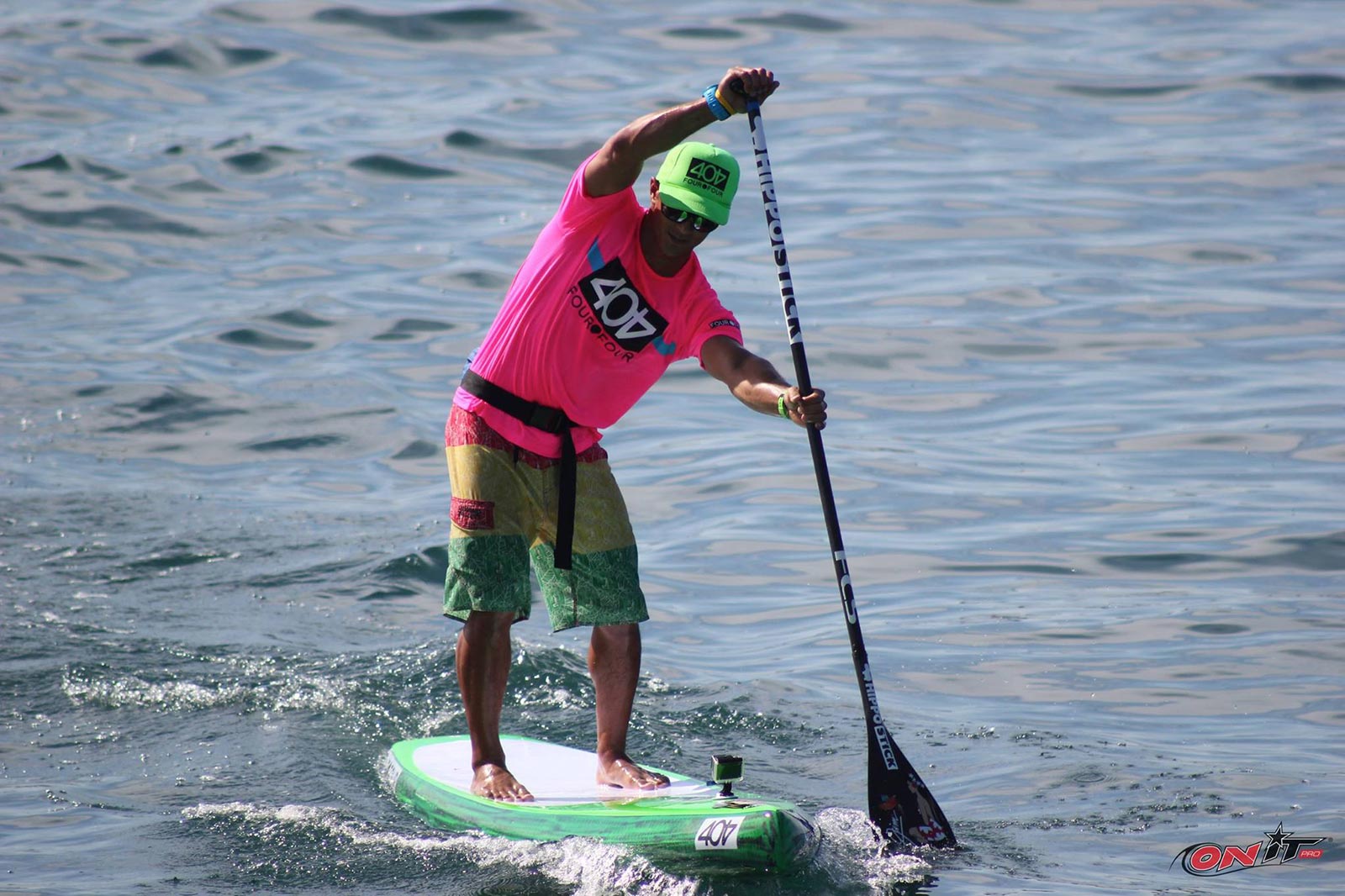 February 21, 2016
by Christopher Parker (@wheresbossman)
Danny Ching, Krisztina Zur Win the Lanakila Classic
[notdevice]
[/notdevice][device]
[/device]
In brief: Danny Ching has just taken out his local race, the Lanakila Classic in Redondo Beach, California, ahead of a couple of his 404 team mates.
Danny took the 5 mile win (on a 12'6 no less) shortly after he'd saluted in the 9 mile OC-1 race. Danny's 404 protégé Noa Hopper finished runner-up, half a minute behind his team boss but almost a minute ahead of third-place Anthony Vela. Another fluro green rider, Ryland Hart, came home 4th.
Meanwhile Olympic gold medalist Krisztina Zur was back on top of the podium, claiming the women's race ahead of juniors Bailey Rosen and Erika Benitez.
Head over to PaddleGuru for the full results (select 'Short Course' then search for 'SUP').
We'll try and round up some pics for you as well (OnIt Pro was there, so expect their usual 500 odd photos to drop later tonight). UPDATE: Yep, OnIt Pro already has a couple of massive albums up on Facebook.
2016 Lanakila Classic – 5 Mile SUP Race Results
1st: Danny Ching (0:50:26) 12'6
2nd: Noa Hopper (0:50:57) 14′
3rd: Anthony Vela (0:51:48) 14′
4th: Jared Vargas (0:52:40) Unlimited
5th: Ryland Hart (0:53:02) 14′
1st: Krisztina Zur (0:56:01) 12'6
2nd: Bailey Rosen (0:59:08) 12'6
3rd: Erika Benitez (1:01:20) 12'6
4th: Kristin Thomas (1:02:28) 12'6
5th: Jaime Donnelly (1:02:44) 12'6