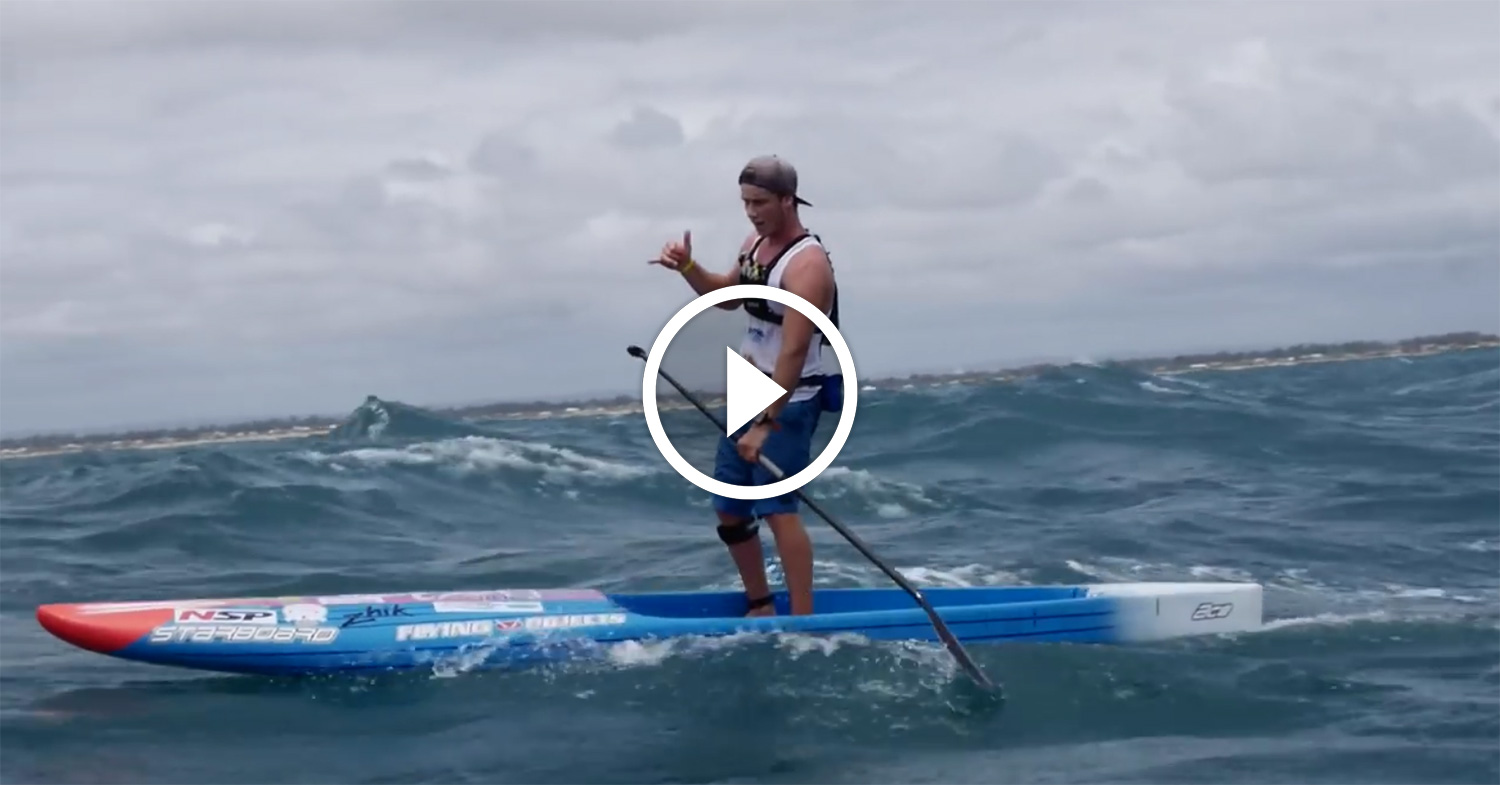 July 8, 2016
by Christopher Parker (@wheresbossman)
King of the Cut: The Countdown to Australia's Premiere Ocean Race Is On…
Time to start getting excited for Australia's premiere ocean race, the 2016 King of the Cut in Western Australia, which, as the promo clip above highlights, offers paddlers the chance to experience one of the best downwind runs on the planet.
Billed as the "Ultimate Downwinder Downunder," the King of the Cut has established itself as one of the (if not the) most prestigious races in Australia over the past few years. The 24km course just south of Perth is considered one of the finest downwinders going round, with the event seeming to score excellent conditions every year.
The King of the Cut is also the headline act of Wardan Marr Week, aka Aussie Downwind Week, which combines five races in the space of a week, and which always attracts plenty of world class ocean athletes.
That includes 2014 King of the Cut champ Beau O'Brian, 2015 winner Matt Nottage, reigning women's champ Angie Jackson and the rest of Australia's best, along with a handful of international stars that setup camp in West Oz for a week to enjoy Australia's answer to Hawaii's Downwind Month.
With five downwind races in the space of eight or nine days, Aussie Downwind Week, or as it's officially known, "Wardan Marr Week," has become an awesome showcase of ocean paddling.
"Wardan Marr" means "sea breeze" in Noongar (the local indigenous language) and describes the consistent trade winds that hit the south coast of Western Australia every afternoon throughout the southern summer. Add it to your calendar…
Wardan Marr Week 2016
Race #1. The Doctor
(Saturday 26th November)
'The Doctor' is a world renowned ocean ski race that has become one of the bigger races on the Aussie SUP calendar over the past half a decade. The course is 28km from Rottnest Island back to Sorrento Beach (near Perth). Official site
Race #2. Ship2Shore
(Sunday 27th November)
The Ship2Shore is billed as a "social downwinder" that encourages first timers to experience the thrill of ocean paddling. Many of the pros that are in town for Aussie Downwind Week chaperone some of the newer paddlers along the 7km course from Port Beach to Swanbourne Beach, with the event attracting the largest participation of any SUP event in West Oz. Official site
Race #3. SSS: The Triple S
(Wednesday 30th November)
Part of the Sunset Surfski Series (hence the 'SSS' name), this is a moderate downwinder that stretches for 11km from Port Beach to City Beach. Official site
Race #4. The King of the Cut
(Saturday or Sunday 3rd/4th December — two day waiting period)
Australia's biggest downwind race, and arguably the most prestigious race in the country. 24km of groomed downwind heaven. There is also a 14km "Half Cut" course option for newer paddlers. Official site
Race #5. SUPWA BBQ Downwinder
(Suday or Saturday 3rd/4th December — opposite day to King of the Cut)
This is another social paddle, running through the first 10km of the King of the Cut downwind run from Dawesville Cut to Manduray. Official site