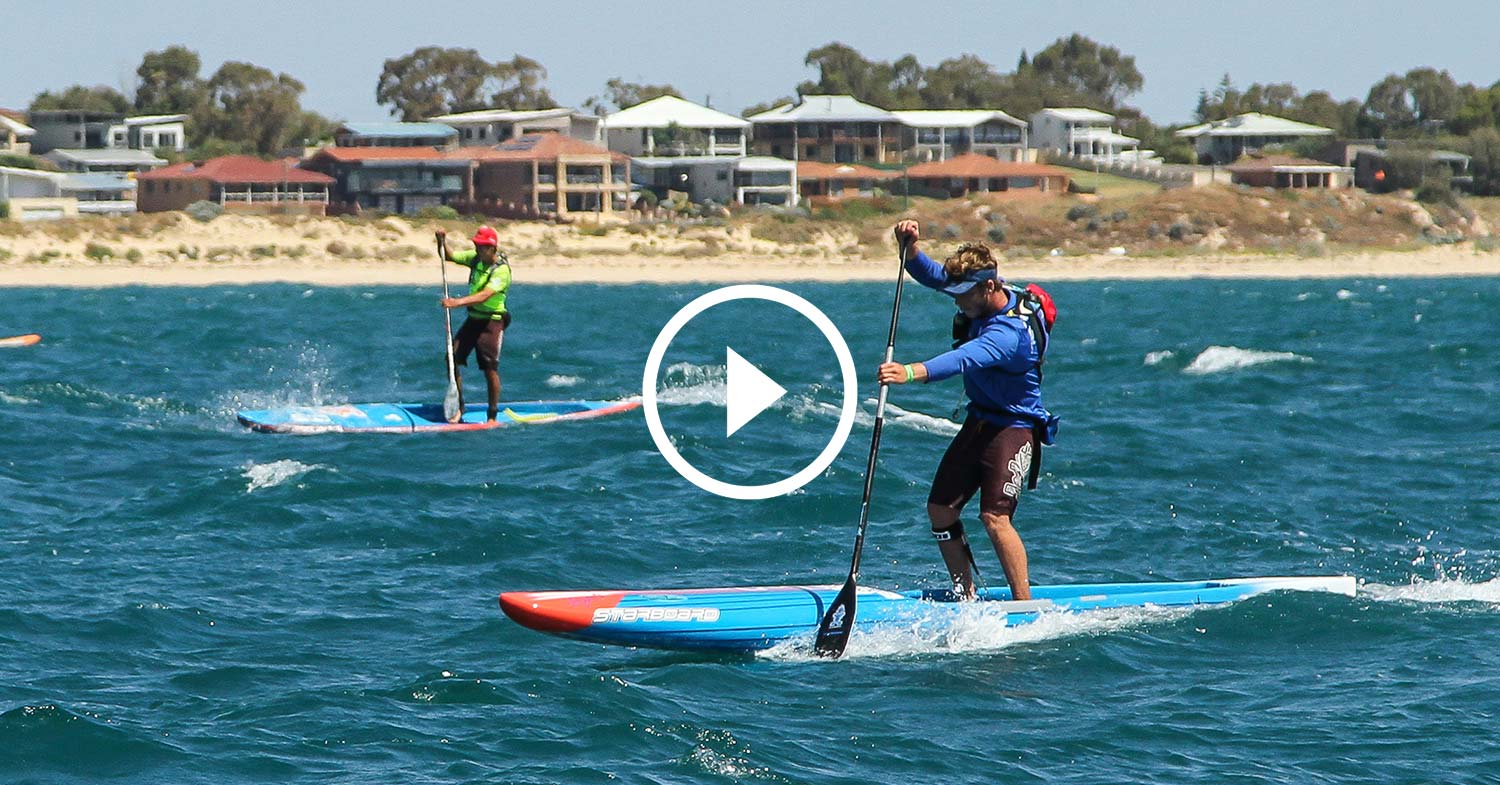 December 6, 2016
by Christopher Parker (@wheresbossman)
WATCH: Extended Highlights from the 'King of the Cut'
Take a look at this great recap from the big downwind showdown on the weekend, the Stand Up Surf Shop King of the Cut, where 140 paddlers from Australia and around the world enjoyed an afternoon of bump riding and beers in Western Australia.
While it wasn't all-time conditions, it was certainly a solid downwinder, particularly towards the end of the 24km course when the wind picked up and the glides really started running.
Titouan Puyo cemented his reputation as one of the world's greatest downwind paddlers by claiming the crown, however the race will be remembered for the emergence of the next generation in 15-year-old Clément Colmas. The youngster stunned the top Aussies to finish runner-up behind his compatriot — just like Titou, Clément hails from the downwind paradise of New Caledonia.
Karla Gilbert took the women's title, ending Angie Jackson's quest for a three-peat.
Watch up top and enjoy, and pencil the 2017 King of the Cut in your calendar.

MORE COVERAGE: 2016 King of the Cut – Full Results

TOP FINISHERS:

1st: Titouan Puyo (1:48:28)
2nd: Clement Colmas (1:49:10)
3rd: Matt Nottage (1:49:40)
4th: Beau O'Brian (1:50:34)
5th: Marcus Hansen (1:52:12)
6th: Sam Parker (1:52:53) *unlimited
7th: Michael Booth (1:53:42)
8th: Marcus Tardrew (1:53:53) *unlimited
9th: James Casey (1:53:59)
10th: Lincoln Dews (1:55:47)
1st: Karla Gilbert (2:14:48)
2nd: Marie Buchanan (2:18:46)
3rd: Angie Jackson (2:18:50)
4th: Terrene Black (2:21:37)
5th: Belinda Stowell-Brett (2:22:44)