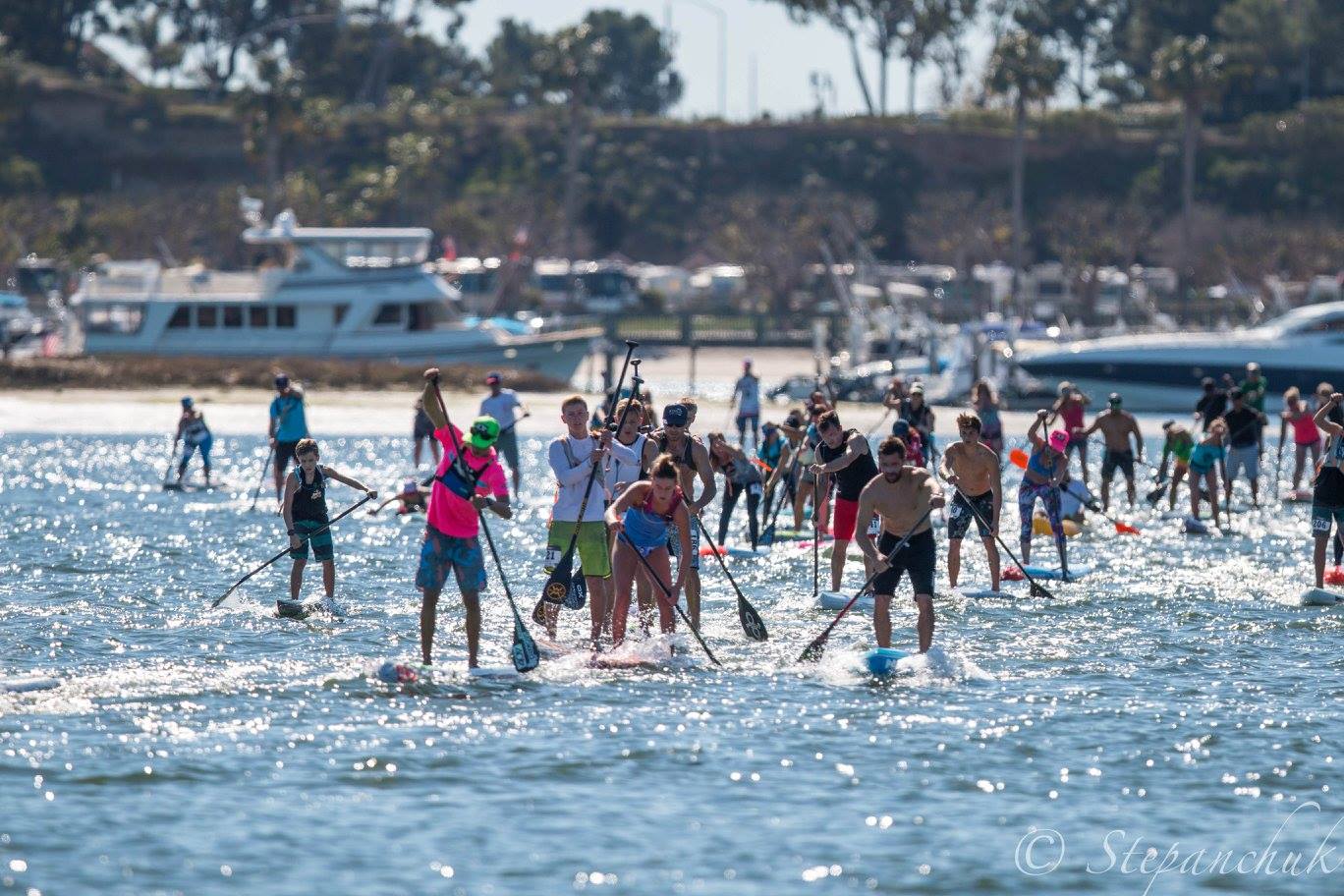 February 7, 2016
by Christopher Parker (@wheresbossman)
Chase Kosterlitz, Danny Ching, and Shae Foudy Win at the Hal Rosoff Classic (Updated)
In brief: Chase Kosterlitz and Danny Ching have earned victories at the Hal Rosoff Classic in Newport Beach, California, as over 150 paddlers came out for the 20th annual edition of this SoCal stalwart event. Other standout performers included Danny's 404 team mate Ryland Hart, Chuck Glynn and Anthony Vela.
In the women's, Shae Foudy made it a double win, taking out both the 'Board Race' and 'Short Course' events, with her SoCal sparring partner and definite name to watch, Erika Benitez, picking up a pair of silvers.
Click here for full results and check out OnIt Pro for plenty of pics.
UPDATE: An earlier version of this article omitted results from the 'Board Race', which was apparently the main SUP race at the Hal Rosoff Classic (there was also a SUP division in the 'Short Course' race)
MEN'S "BOARD RACE"
1st: Chase Kosterlitz (0:45:40)
2nd: Chuck Glynn (0:45:51)
3rd: Anthony Vela (0:47:19)
4th: Brennan Rose (0:49:32)
5th: Rodney Ellis (0:49:49)
(Danny didn't race this event)
WOMEN'S "BOARD RACE"
1st: Shae Foudy (0:52:28)
2nd: Erika Benitez (0:55:14)
3rd: Alexandria Higginson (0:55:21)
4th: Jade Howson (0:55:24)
5th: Kristin Thomas (0:58:32)
MEN'S SUP SHORT COURSE
1st: Danny Ching (0:37:03) 14′
2nd: Ryland Hart (0:37:18) 14′
3rd: Anthony Vela (0:37:33) 12'6
4th: Daniel Russell (0:37:43) 14′
5th: Greg Closier (0:38:12) 14′
(Chase didn't race this event)
WOMEN'S SUP SHORT COURSE
1st: Shae Foudy (0:39:06) 12'6
2nd: Erika Benitez (0:41:42) 12'6
3rd: Dy Valdez (0:45:08) 14′