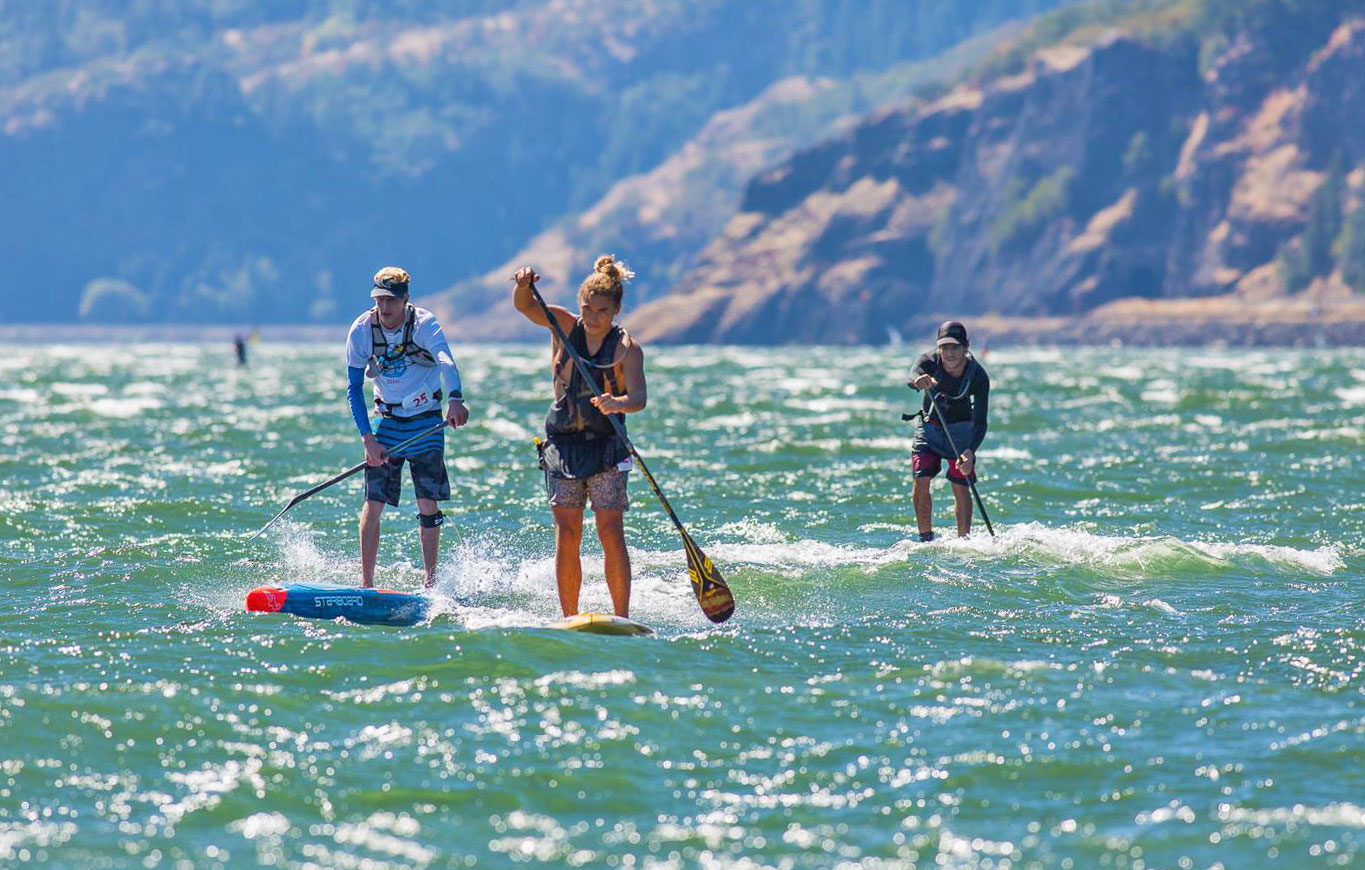 173 Great Photos from the Gorge Paddle Challenge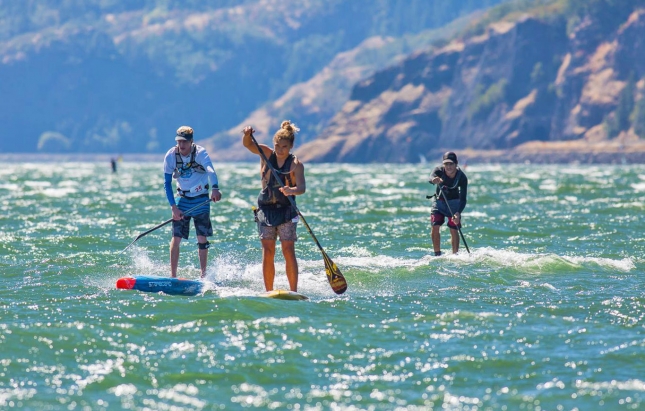 The 2016 Naish Columbia Gorge Paddle Challenge was definitely one for the history books, with a massive turnout of elite and amateur athletes enjoying superb conditions in the paddling mecca of Hood River, Oregon.
And now, thanks to the excellent work of Jen Gulizia from Gorge-Us Photography, you can get a close up look at how the epic Double Downwinder went down yesterday. Go straight to the official Gorge Facebook page to view all 173 photos. Above: Connor Baxter, Bernd Roediger and Mo Freitas were the stand out performers.