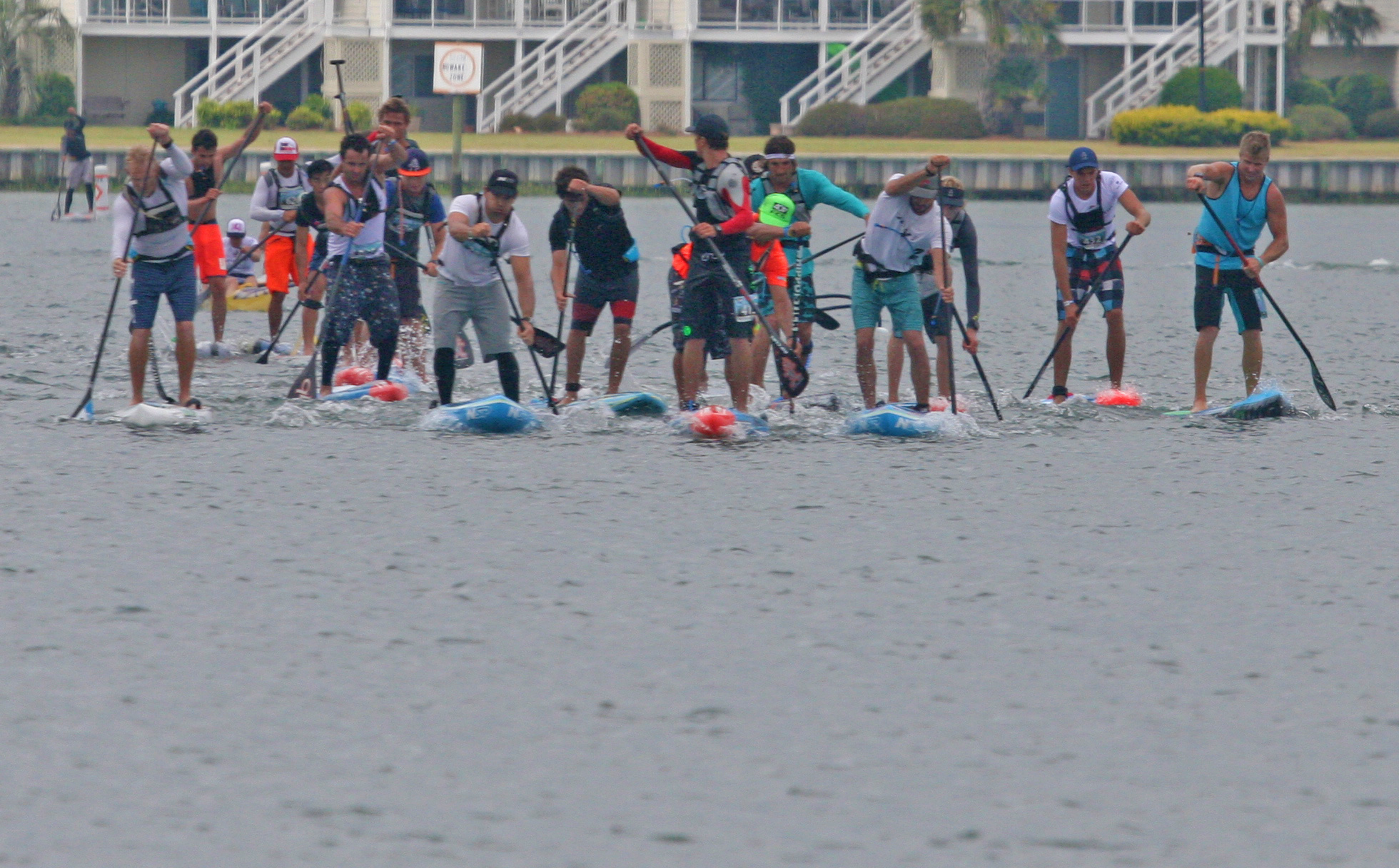 April 26, 2016
by Christopher Parker (@wheresbossman)
47 Awesome Photos That Tell the Hidden Stories of the 2016 Carolina Cup
Carolina is done and dusted for another year, however I think we'll be talking about this race for a while yet.
The 2016 West Marine Carolina Cup presented by Surftech had a bit of everything, from the all-star cast of world renowned athletes to the fresh faced dark horses looking to make a name for themselves. Throw in an unexpected swell that caused a bit of chaos at the start, and you had one hell of a race around Wrightsville Beach.
From my vantage point on the lead boat, I'd say this was one of the most incredible races we've ever seen. The conditions around the 13 mile course were relatively mild by Carolina standards, which removed a few variables and left it all down to the paddlers to show who was in the best early season form.
And clearly in the best form right now are Annabel Anderson and Titouan Puyo, who claimed the 6th annual Carolina Cup in very different but equally triumphant fashion.
Titou sat with 13 other world class athletes for two hours before making his break in the final kilometre, leaving defending champ Travis Grant, three-time winner Danny Ching and a whole bunch of other big names in his wake. Annabel, meanwhile, did it the hard way: Paddling almost the entire "Graveyard" course on her own as Candice, Sonni, Fiona and Terrene worked tirelessly but fruitlessly to reel her in.
It was a truly epic race.
So to give you a deeper insight into this great event, below is a selection of "photo stories" that go beyond the results and reveal some of the more interesting moments of the race. Some of these anecdotes were obvious for all to see, however many of them were hidden away within the excitement and the noise.
Feel free to repost any of these shots, just give credit to "Chris McQuiston for SUP Racer" (or "@supracer/@localsessions" on insta).
Want more Carolina pics? There's a good album up on the official Facebook page, while SUP the Mag's master lensman Greg Panas scored some great shots as well. Meanwhile, Erik from OnIt Pro captured 3,000 photos (no joke) and has already put more than half of them on Facebook.
---