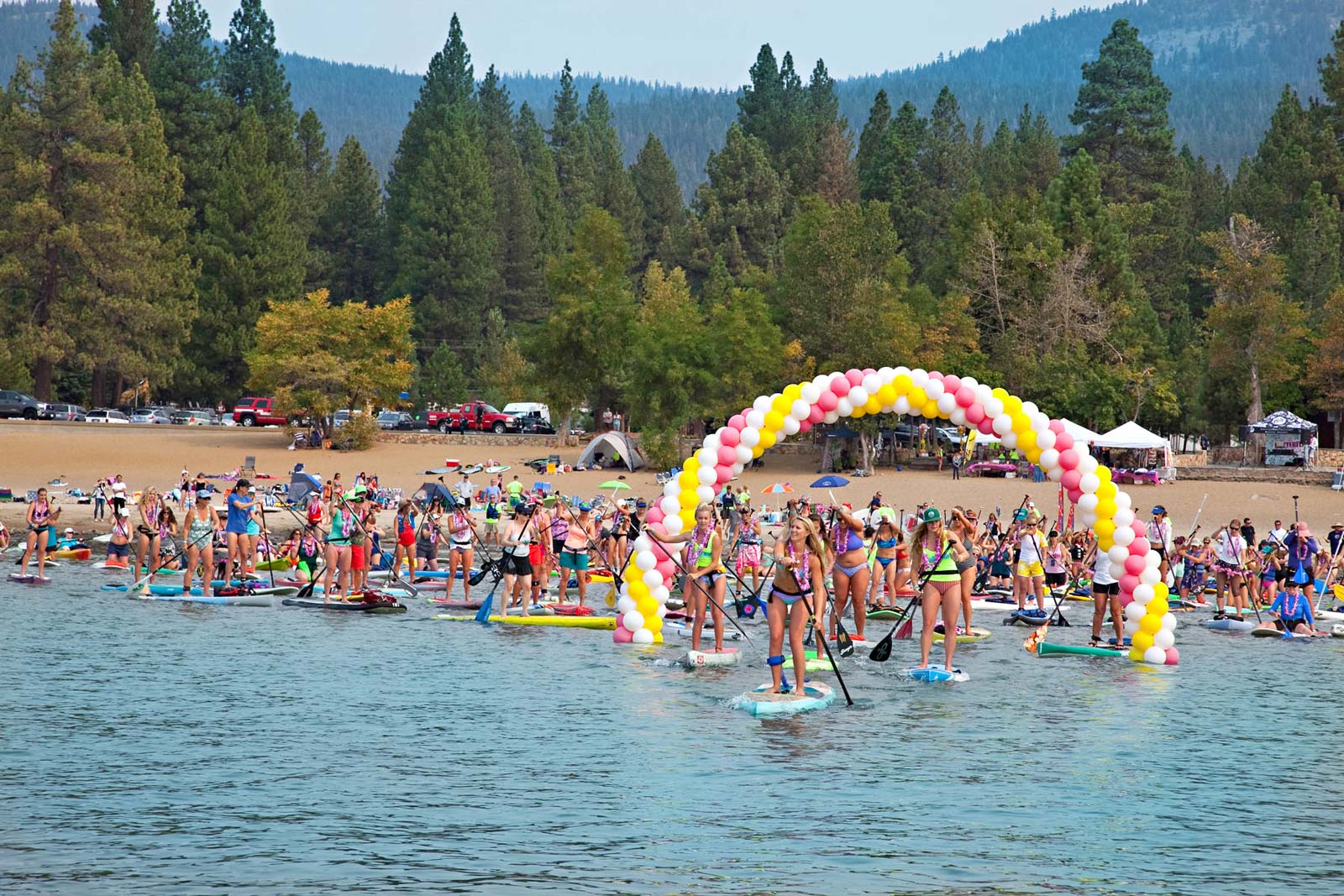 September 14, 2016
by Christopher Parker (@wheresbossman)
The Butterly Effect Is Aiming to Set a World Record on Lake Tahoe This Weekend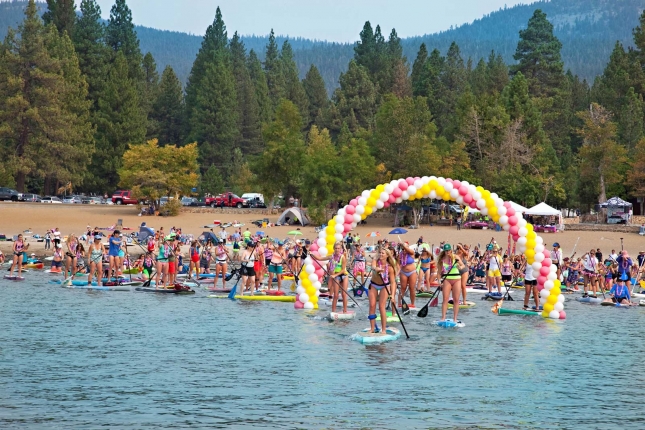 In brief: One of the most important movements in the world of women's stand up paddle boarding, the Butterfly Effect, is hitting Tahoe this weekend, and they're looking to set a new world record.
Although it's not a fixture on the racing scene (the events are deliberately "non-competitive"), the Butterly Effect has probably done more to advance the cause of women's stand up paddling than any other group. What started as a celebration on Maui has spread around the world: There are now BE events in almost two dozen countries, with the aim of empowering women and giving them a chance to enjoy the wonders of the oceans (or lakes) while creating a community atmosphere.
Or as the official blurb says:
"The Butterfly Effect is a worldwide movement hinged on empowering and inspiring athletic women everywhere, to grow together as a community and to use their collective drive to give back to local charities, all while encouraging a healthy lifestyle, a vibrant community, and active local involvement."
The 3rd annual Lake Tahoe edition of the Butterfly Effect is happening this weekend, Saturday 17th at Kings Beach. So if you're anywhere near the area, get on down and support a good/fun/awesome cause. At a time when women's participation in SUP racing is negatively skewed, events such as the Butterly Effect are more important than ever.
You can find more info on the official Facebook page.