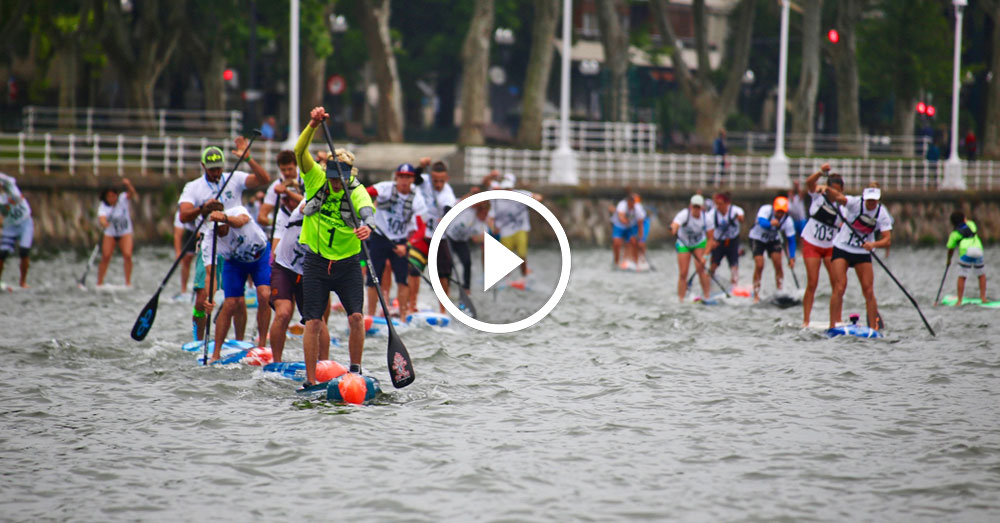 June 6, 2016
by Christopher Parker (@wheresbossman)
Watch the Bilbao Highlight Reel
Check out this great little highlight reel from the Iberdrola Bilbao World SUP Challenge — Week #5 of the 2016 EuroTour presented by Starboard.
It was a great weekend here in the beautiful Basque Country, with the city of Bilbao and the BWaters organising team once again putting on a world class event for us all.
On the water, Connor Baxter claimed the heated battle over team mates Michael Booth and Leo Nika, while Seychelle Hattingh impressed with her come-from-behind victory over Fiona Wylde. See the full results from Bilbao for our detailed recap.
(The elite race action starts around the 1 minute 20 second mark in the clip above.)
Next stop on the EuroTour: San Sebastian, which is also in the Basque Country (giving atheltes and organisers alike a nice and relaxing travel week).
Want more? You can watch over 400 paddleboarding videos on the /v sub