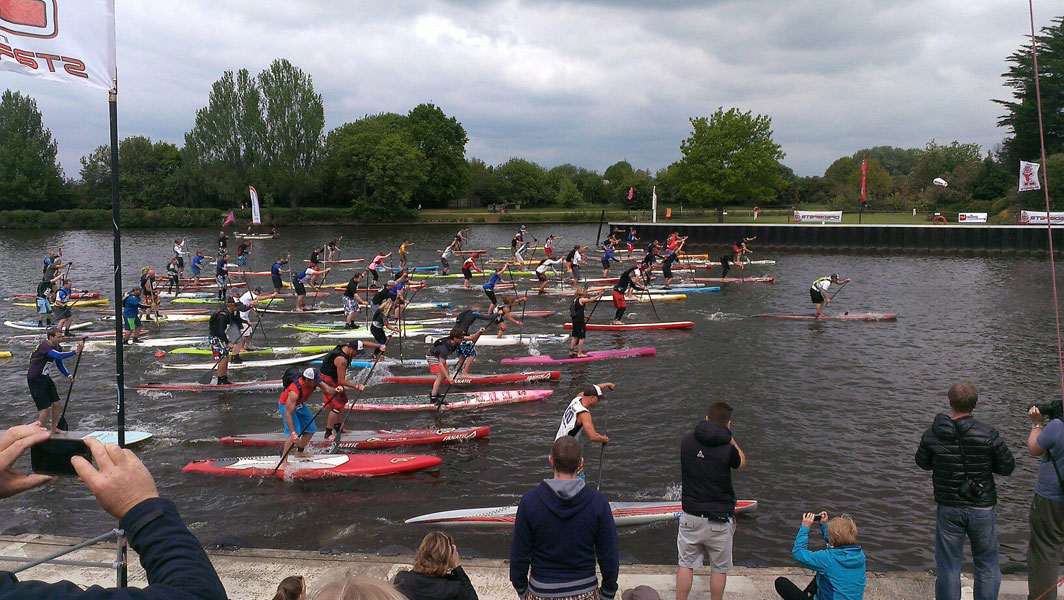 January 12, 2015
by Christopher Parker (@wheresbossman)
UK SUP Releases Schedule For 2015 National Race Series
If you're in the UK or close to that part of the world, here's a great race series for you to support. UK SUP Clubs have just released their schedule for 2015, with eight races around the UK between April and October. Each event is hosted by a different club in a different part of the country.
UK SUP Clubs, or just UK SUP, was started over a year ago to bring together the various paddling groups from around the United Kingdom and give some clarity to an otherwise fragmented racing scene.
I spent a couple of weeks in the UK back in the 2013 Euro summer and was impressed with how enthusiastic the local scene is. They've got some top level paddlers and a growing community, this despite putting up with some fairly dodgy weather for many months of the year (sorry, it wouldn't be a UK story without a crack about the weather 😉
Anyway here are the dates for this year. Also look forward to seeing how the UK guys and girls perform at the Worlds in Mexico. Team GB just got announced a couple of days ago and features prominent racers such as Ollie Shilston and Ryan James. See the full team here.
2015 UK SUP National Race Series
Race #1 – 19th April – Central SUP Club, Tamworth
Race #2 – 9th May – Battle of the Thames, London
Race #3 – 6th June – BaySUP Club Race, Bournemouth
Race #4 – 28th June – Hove Lagoon Race, Brighton
Race #5 – 8th August – Suffolk SUP Race, Ipswich
Race #6 – 19th September – Jersey Paddle Club's Battle of the Rock
Race #7 – 3rd October – AV SUP Club Race, Southampton
Race #8 – 24th October – Waterborn Race, Kingsbridge