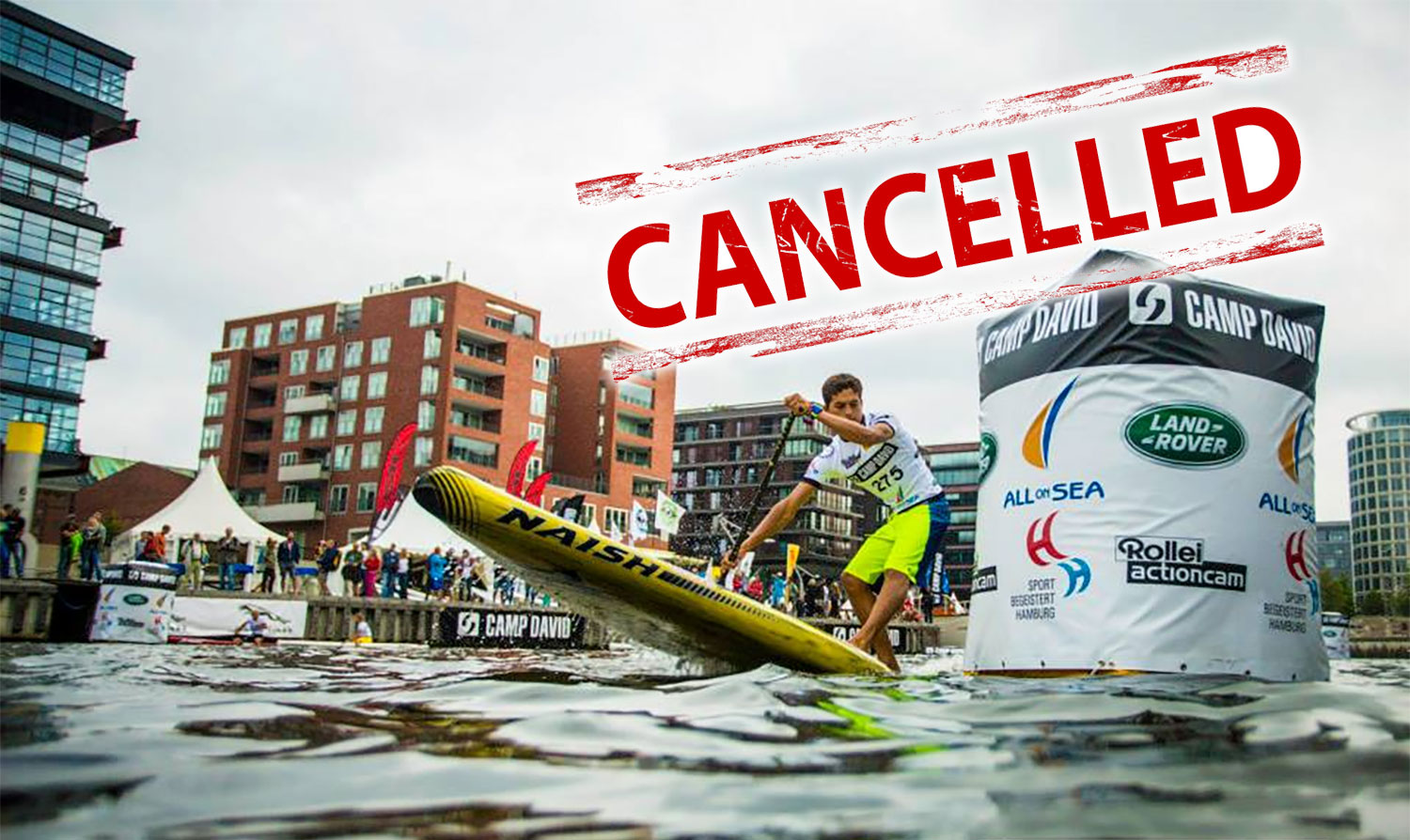 May 8, 2015
by Christopher Parker (@wheresbossman)
CANCELLED: Germany's SUP World Cup, One Of Europe's Biggest Races, Goes Belly Up Just Like The BOP
Following last week's Battle of the Paddle bombshell, another major stand up paddle race has bitten the dust.
In what can only be described as "Major bummer…" the SUP World Cup in Fehmarn, Germany, has just been cancelled. One of Europe's oldest, biggest and best events, the SUP World Cup was going to be one of the Top 15 international races of 2015. However the news came through early this morning that this year's edition, set for the first weekend in August, was cancelled due to lack of funds.
Not only are we still reeling from the BOP's demise, but the SUP World Cup's cancellation is particularly difficult to swallow given the role it played in shaping Europe's SUP racing community. This was the race that really kick-started the sport in the early days.
Way back in 2009, less than 12 months after the inaugural BOP, this was the first truly international SUP race in Euro land. Known back then as the Jever SUP World Cup in Hamburg, it enjoyed a great couple of years before disappearing in 2011/2012. It re-appeared in 2013 and 2014 as part of the Stand Up World Series tour, though it suffered last year when it was postponed and moved outside of the regular European racing season.
Either way, 2015 looked promising so it's very unfortunate the event is taking another break. Though perhaps one positive is that organisers were brave enough to announce this three months out, which gives athletes plenty of time to change plans and hopefully doesn't leave anyone holding non-refundable plane tickets or accommodation. Either way, let's hope they can find a new title sponsor and come back bigger, better and stronger in 2016.
Despite the Stand Up World Series having made plenty of mistakes on its own (the company behind the World Series, the Waterman League, cancelled their first event of the year, Dubai, and then postponed their second event, Brazil, just weeks before it was scheduled and after many athletes had purchased non-refundable plane tickets – to add insult to injury, Brazil was then rescheduled on a date that clashed with the well-loved Gorge Paddle Challenge), it sounds like this particular announcement had little to do with them. I believe the title sponsor of the 2014 SUP World Cup, Camp David, didn't want to renew, while the local organisers in Germany (the SUP World Cup is part of the World Series but is independently organised) couldn't find a replacement.
The cancellation of Fehmarn, which I know several of the world's top names were planning to attend, throws the spotlight back on the big SUP races in Europe earlier in the summer. Those include the classic Lost Mills and the excellent Bilbao World SUP Challenge in June, which will have very strong international fields, as well as other races on the new Euro Tour (which the SUP World Cup was never part of) such as Port Adriano and the SUP Race Cup in late May.
[notdevice] [/notdevice]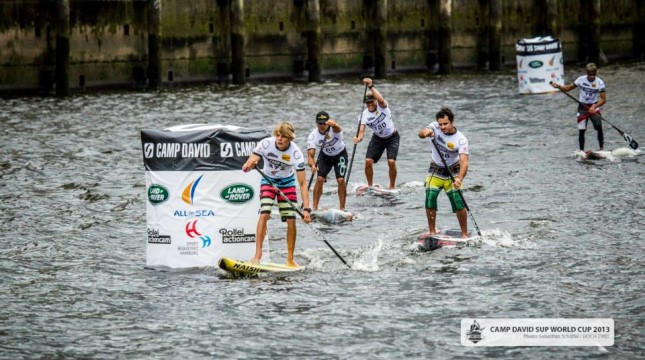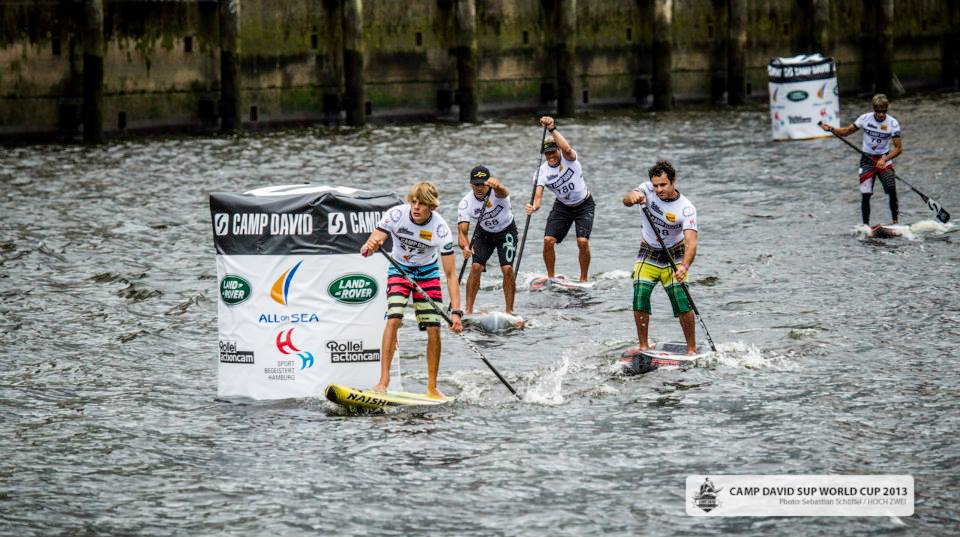 [notdevice] [/notdevice]
With cancellations in Dubai and Germany, along with a six month postponement of Brazil, the World Series season has had a shaky start to its fourth season, which has now been cut down to just five races (Barcelona in June, Brazil in August, Japan in September, Huntington and Turtle Bay in October). The Stand Up World Series has always promised a lot, and indeed has a bold vision for the future of the sport, however it continues to hit obstacles and frustrate the elite paddling community. The Series still has the support of a small band of hyper-elite youngsters, including Kai Lenny and Connor Baxter, as well as two key brands in Naish and Starboard, but we'll have to wait and see how well it overcomes this latest setback.
And although this cancellation in Europe won't be good for the World Series' image, Euro land could still be the savior of the Waterman League. There's a major new race planned for Barcelona on the last weekend in June, which will be part of the 2015 World Series and seems to be gathering solid momentum despite this being its inaugural year.
Only time will tell, but for now, let's remember the good times at the SUP World Cup…
For further coverage, the excellent German-language Stand Up Magazin has more insights, and here is a translation of the official announcement.
[notdevice] [/notdevice]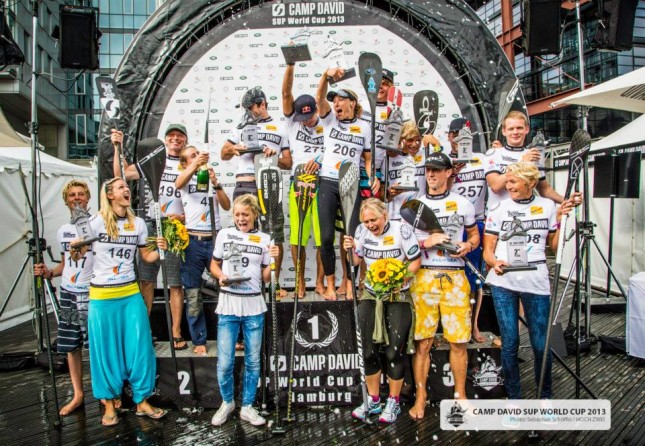 [notdevice] [/notdevice]