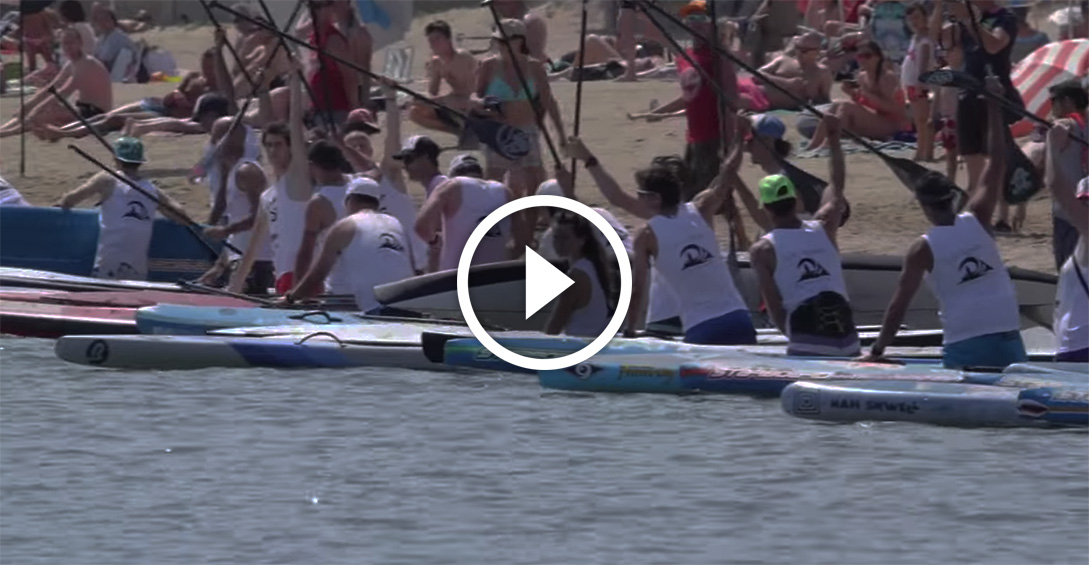 August 16, 2015
by Christopher Parker (@wheresbossman)
Extended Highlights Reel From The SUP Race Cup
Here's an extended summary from the 2015 SUP Race Cup in St. Maxime, France's classic event that was part of the new Euro Tour this summer.
The race was won by Travis Grant and Titouan Puyo, who split the honours in the Beach Race and Distance Race, while Euro Tour champ Sonni Honscheid dominated the women's races.
There's a lot of talking that you probably won't understand (unless you're fluent in French) but there are a few minutes of good racing highlights buried in there somewhere. Skip to the 4 minute 20 second mark if you only want to see the action on the water.
The SUP Race Cup is a true "community race." It's organised by the La Cigale Surf Club in St. Maxime and staffed by an army of volunteers. Although this video isn't the usual action-packed SUP clip we're used to, it does kinda summarise the grassroots vibe of this event.