May 25, 2015
by Christopher Parker (@wheresbossman)
100 Days Til The 11 Cities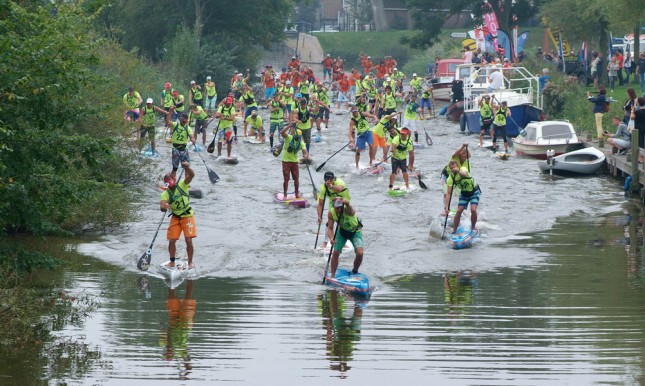 Today is a rather special day. Monday, May 28th marks the 100 day countdown to the 2015 SUP 11 City Tour, one of the most brutal/amazing races in the world.
For the uninitiated, the SUP 11 City Tour (or just "11 Cities") is a five-day, 200km race around the Dutch countryside. Meandering its way through the canals and lakes of the "Friesland" province, the 11 cities has become a classic fixture on the international calendar.
Competitors race for five hours a day (that's if you're fast; it can be up to eight hours if you're struggling) in a Tour de France-style battle of physical strength and mental will. Steeped in history, the 11 cities is very unique race, and it's something I'd encourage every paddler to do at least once in their lives.
After my inaugural attempt last year, I'm fired up to get back to Holland for the 2015 SUP 11 City Tour. This race is like some sort of paddling drug that gives you everything from terrible lows to incredible highs. And I want more of it.
The 11 City Tour certainly tests your physical conditioning, however it's the mental challenge that'll really make or break your race. This race is a total mind game, one that can easily break you (as I discovered nine months ago).
It's all happening in just 100 days, so mark your calendars for September 2nd-6th and then start training. You're gonna need it.
The countdown to Friesland is on…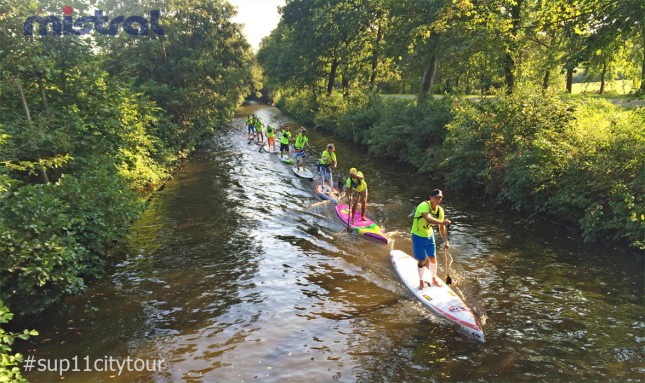 photo credits: Steve West/Mistral