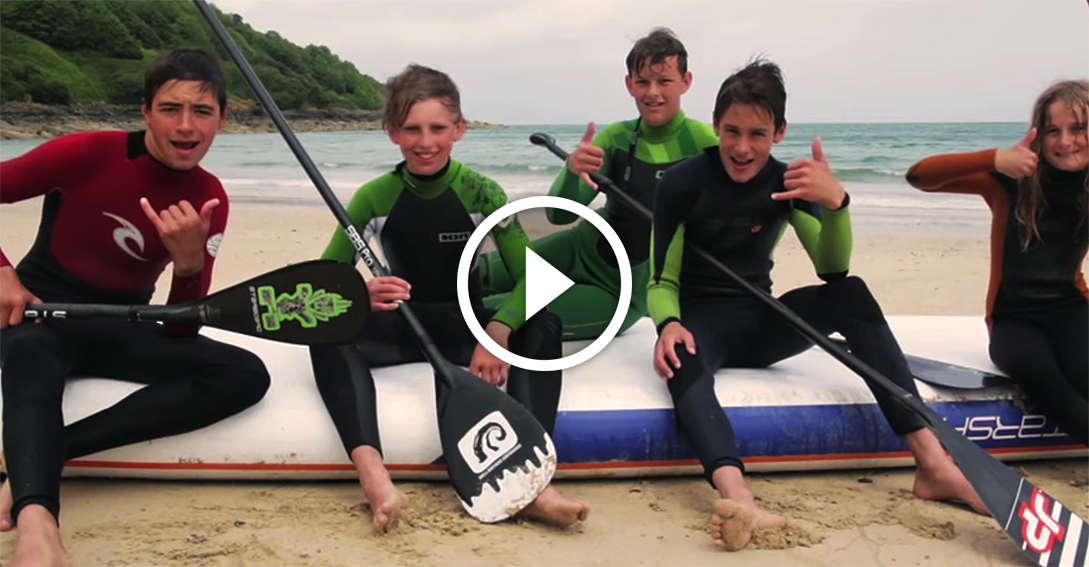 June 8, 2015
by Christopher Parker (@wheresbossman)
Mighty Fine Highlights Reel From The St'Ives Bay Celtic Cup (Euro Tour)
Now this is how you do a highlights video. Watch this great clip from the St'Ives Bay Celtic Cup, which went down in Cornwall last week and was won by Starboard duo Connor Baxter and Fiona Wylde.
As part of the 2015 Euro Tour, the St. Ives race attracted a handful of big names to the south west tip of the UK, where competitors battled through a windy distance event and an entertaining survivor race.
I traveled to St. Ives alongside Connor Baxter, Fernando Stalla and Jim Terrell, and despite some icey winds and grey skies we all had an awesome time. The town of St. Ives is straight out of a picture-perfect postcard, and it also felt good to be bringing the sport of SUP racing to new frontiers.
Anyway watch the clip above and enjoy. Thanks to Ocean Sports Centre for organising the event (and to Lightbox Inc for the great video production), hope to be back in the UK next year.
>> Catch up on our St'Ives Bay Celtic Cup results/photos in case you missed it last week.