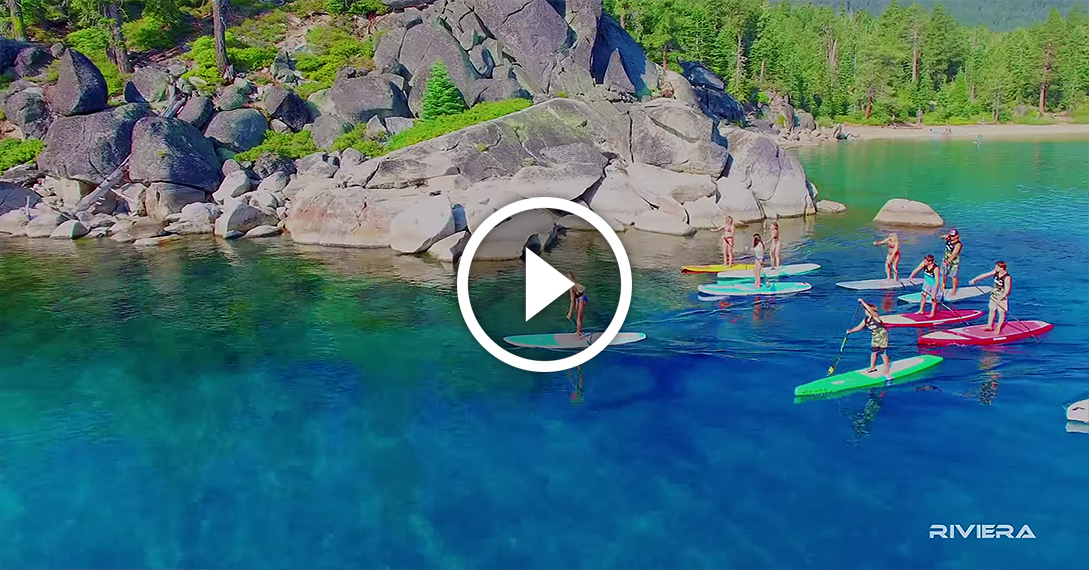 July 14, 2015
by Christopher Parker (@wheresbossman)
Riviera's Beautiful 'Race The Lake' Highlights Reel
What do you get when you combine one of the world's funnest and most beautiful paddling destinations, one of the world's biggest and most beloved races, and a drone?
You get Riviera's "Race The Lake of the Sky" highlights reel, obviously.
Held a few weeks ago in South Lake Tahoe, Race The Lake cemented its position as one of the best events in the world. Though "event" probably isn't the right word, Race The Lake is more like a festival of stand up paddling, bringing together beginners, weekend warriors and superstars in a true celebration of the sport.
Anyway I'll quit the rambling and let you just enjoy the vid below. You can also get the full results from Race The Lake of the Sky 2015 in case you missed our event coverage the other week.