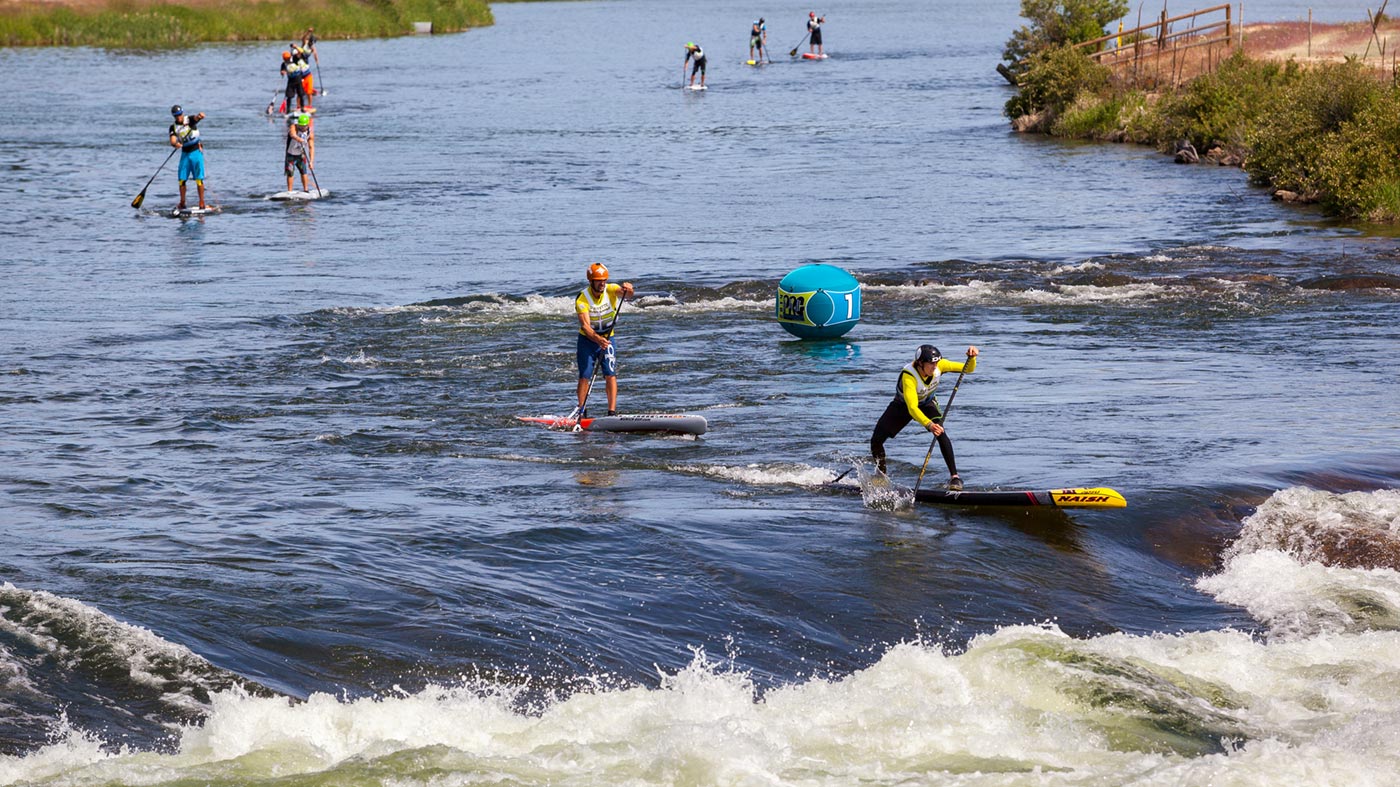 January 28, 2015
by Christopher Parker (@wheresbossman)
Registration Opens For The Payette River Games – One Of The Major Races Of 2015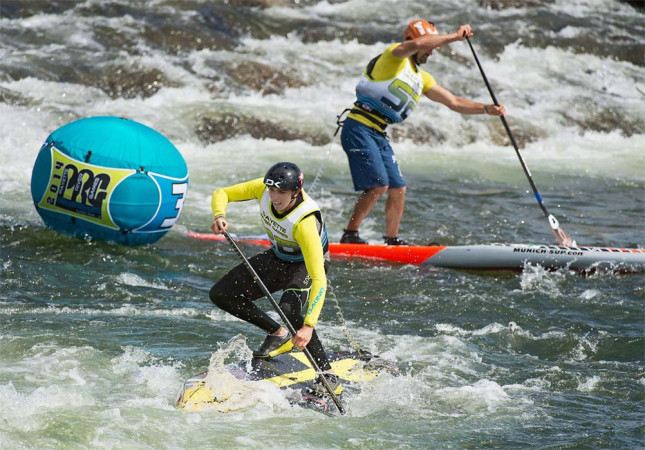 Registration has just opened for the 2015 Payette River Games, probably one of the funnest, most exciting (and definitely THE richest) stand up paddle races in the world.
With a $50,000 cash prize purse, a host of cool events on and off the water and an expected influx of elite talent, the PRGs are shaping up to be one of the biggest and best events of the year. Held at the rather scenic Kelly's Whitewater Park in Cascade, Idaho, this event has quickly established itself as a premier race, so much so that I recently labeled PRG15 as one of the five "Majors" for the 2015 stand up paddle race season.
As we mentioned last week, 2015 Payette River Games has a few changes in store, including redesigned race courses and a new approach to race boards. And although the carnage pics look awesomely intimidating, the Payette River Games course actually isn't *that* hard.
This race isn't a traditional whitewater event, where you're constantly battling the rapids, there is only one big whitewater feature at Kelly's. Much of the racing happens on flat (though fast moving) water, making Payette suitable for pretty much anyone that feels competent on a stand up paddleboard.
Don't get me wrong, it's still VERY hard to win, but it's not hard to be part of. I think this event has a great mix between traditional SUP racing and the more unique (and perhaps more exciting) whitewater action. This evenly balances the contest between the flat water/ocean paddlers and the river specialists, making it a close battle between the traditional big names and the lesser known dark horses from the river world.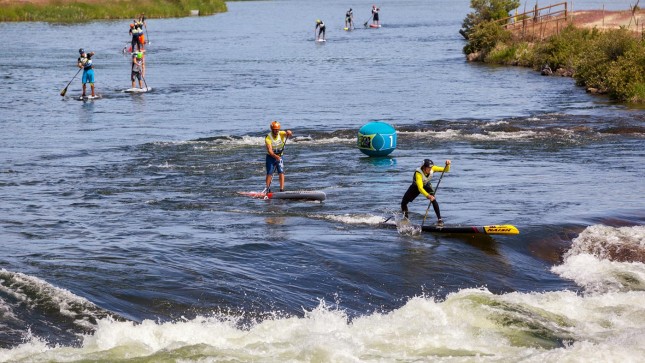 We saw this last year, when Fernando Stalla won ahead of defending champ and whitewater ass kicker Ben Sarrazin, with fellow river junkies Mike Tavares and Spencer Lacy (who knocked out Kai Lenny) close behind.
Those four guys are all expected to return (and start as some of the hot favourites), however the standard of comeptition at this year's Payette River Games will be on a whole new level.
Last year's PRGs clashed on dates with the big Lost Mills race in Europe, which kept quite a few of the top names away. Thankfully the race calendar looks a lot more balanced this year, so we can expect Payette 2015 to be one of the most competitive events of the seaeson.
If you want to join in the fun, head on over to the new (and very slick-looking) PayetteRiverGames.com to get all the event info + register your spot. Entries are limited and, given the interest and buzz around this race, they'll probably fill up well before race weekend.
Oh and while you're there registering for the SUP racing, don't forget to sign up for the Axe Throw, Log Rolling and Beach Flags sideshow events as well. Stand up paddling is only part of the fun at Payette…