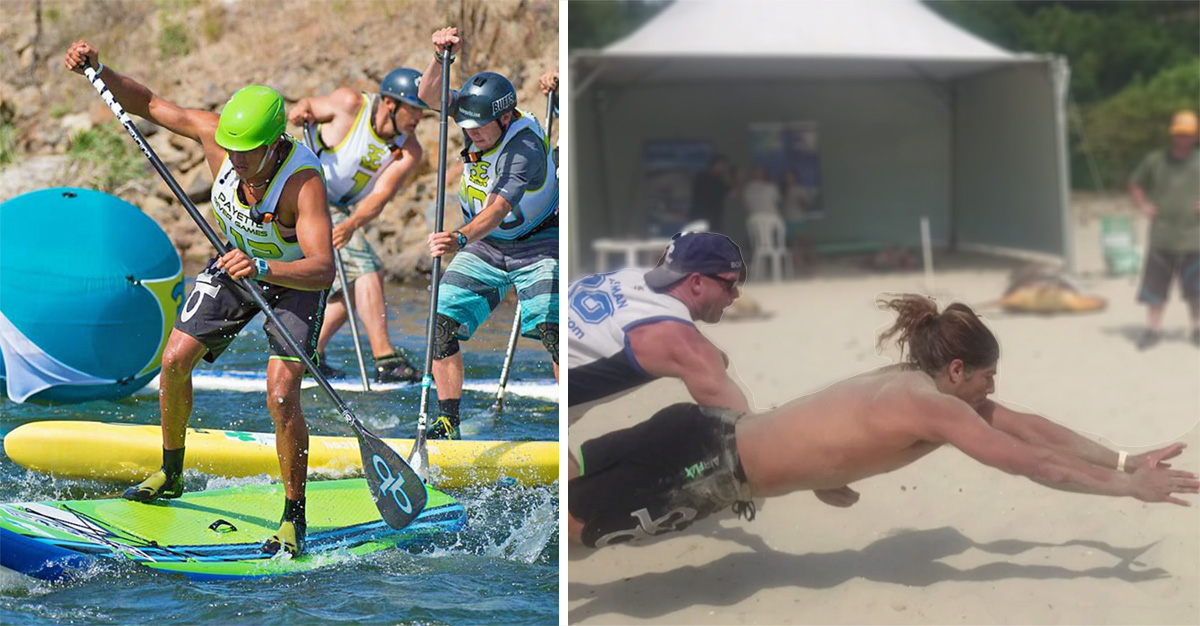 December 17, 2014
by Christopher Parker (@wheresbossman)
2015 Payette River Games Just Got Even More Awesome: Beach Flags! Added To The Schedule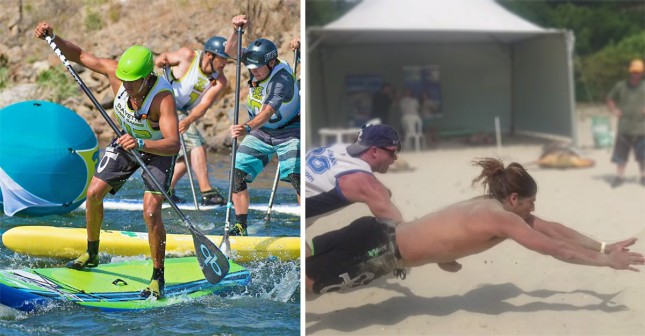 The Payette River Games – already lining up to be one of the funnest weekends of 2015 – just got a whole lot more awesome.
After weeks of behind-the-scenes discussions with organisers, I can now reveal, in a SUPracer.com exclusive, that Beach Flags! will be part of next year's PRGs.
Beach Flags!, for the uninitiated, is one of the grandest sporting events known to man. It's a cross between a sprint race and musical chairs. And it's awesome in every way.
Originally from Australia and a regular fixture of the Surf Life Saving Championships down under, Beach Flags! has been sweeping the world of SUP racing since exploding onto the scene at BOP Brazil 2013.
At that event, yours truly won an epic duel against Fernando Stalla in front of a packed house. Twelve months later in Florianopolis, in front of an even more packed house and where I was talking a big game all week, Fernando (and some dubious officiating) managed to turn the tables.
http://instagram.com/p/vyVE90ysh7/
But now I, and every other paddler, will have the chance to take down Fernando in the mountains of Idaho.
The French call Beach Flags! "La belle danse du peuple de sable" – The beautiful dance of the sand people. In Brazil it's known as "Fluir" or "The Beautiful Sprint" (some say it's replaced soccer as the national sport).
Each race of Beach Flags!, which lasts an average of just 4.7 seconds, is pure poetry in motion.
And now Beach Flags! is going to be part of the most lucrative (not to mention most fun) stand up paddling event on the calendar.
Held in Cascade, Idaho from June 19-21, the Payette River Games is part SUP racing, part river surfing, part lumberjack, part beach volleyball, part party-in-the-countryside, and now, part Beach Flags! as well.
This is actually a bold move from the PRG organisers, as there is a risk that Beach Flags! could overshadow the SUP main event.
While most athletes will travel to Cascade for the stand up paddling action on the water, I'm quietly confident that Beach Flags! will be the most talked about/most photographed/most memorable event of the weekend. And while we're still six months away from the grand event (actually we're exactly six months away from PRG15), it's not too early to start counting the contenders.
Fernando Stalla, who is both the defending SUP champion of the Payette River Games and the current Beach Flags World! Champion, will bring flair and charisma to the showdown. The Aussies, the cradle-bearers of this sport, will bring years of experience to Idaho. The Californians are very familiar with "The Beautiful Sprint" and will welcome its addition to the schedule.
And then there's yours truly. The 2013 Beach Flags! World Champion. The guy Dreu Murin labelled an "icon" of the sport. The athlete that Fluir magazine dedicated 37 pages (I asked for 38…) to in their most recent edition. But I'm not going to talk up my chances at all, I'll simply let my actions do the talking. Though I will say that I'm very confident of regaining my Beach Flags! World Championship crown next year…
However the ultimate dark horse could be everyone's favourite smiling assassin, Anthony Vela. Judging by the video below, AV did some serious Beach Flagging (and afro'ing) back in the day. Looks like he's got some textbook technique there, so Vela will surely be another top contender.
(pay close attention at the 36 second mark of this clip…)
So there you go. Payette River Games. 2015. Beach Flags!
With rumours of a Red Bull Beach Flags! World Tour super series in the works, the action in Idaho next June is going to be something else.
Oh and there's also going to be a little SUP race at the 2015 Payette River Games. Something about a $50,000 prize purse. Not sure anyone's interested in that any longer though…