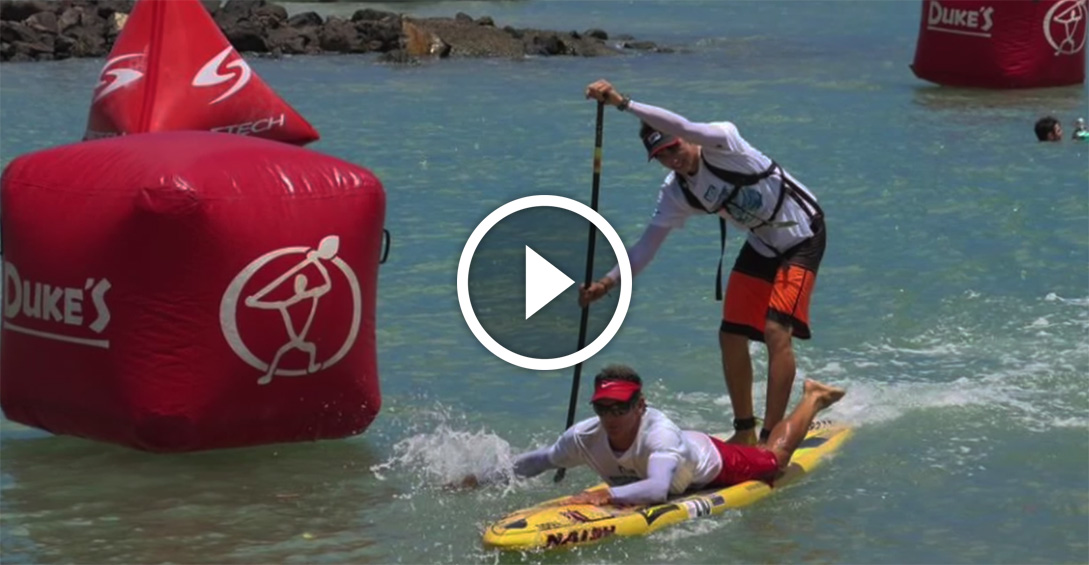 August 18, 2015
by Christopher Parker (@wheresbossman)
WATCH: Inside Molokai With Team Kerbox
https://www.youtube.com/watch?v=cGLAsPBHU-o
Watch this great Molokai 2 Oahu recap from Kody Kerbox and his dad Buzzy, aka Team Kerbox.
Some really cool water angles in there, along with running commentary that gives us some insights into what was an extremely tough channel crossing this year.
The duo put in a great performance. Kody was out in front with the unlimiteds in the early stages, and the family team kept up a solid pace for the next 32 miles. In fact if it wasn't for Danny Ching's last-minute decision to switch to the relay division (where he crushed it along with Kaihe Chong), Team Kerbox would have been the first two-man team across the channel.
Following his Molokai success, Kody will be in action again at the next big race of the year, the Naish Columbia Gorge Paddle Challenge in Hood River, Oregon. That's coming up this weekend and it looks like we'll see one of the single most competitive races of the year, with most of the world's top names on their way to (or already in) the Gorge.
We'll have full coverage all weekend, including a live blog of the elite races.
In the meantime, if you want some more great stand up paddling videos then head on over to the SIC Showreel. We've got over 350 of the best clips from around the world.