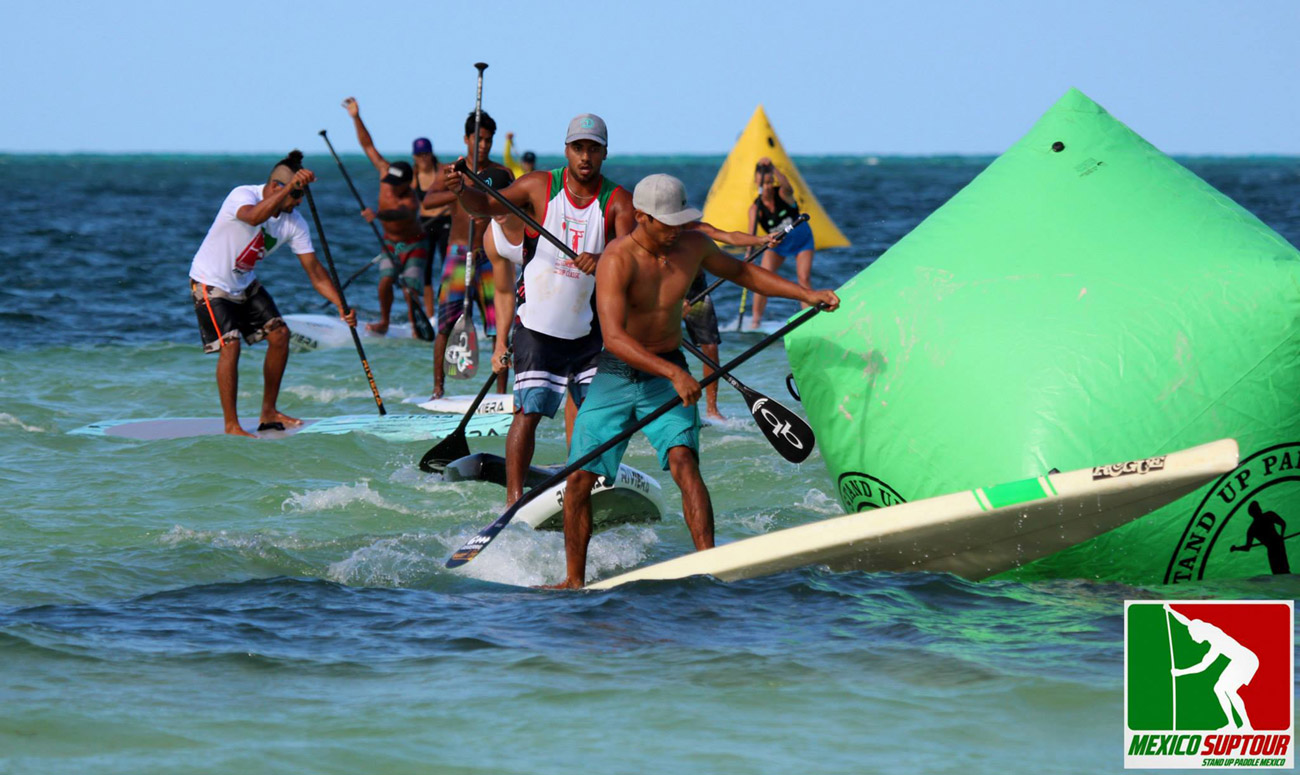 January 30, 2015
by Christopher Parker (@wheresbossman)
PHOTOS: The Mexico SUP Tour Hits Cancun
Some cool shots from the latest round of the Mexico SUP Tour.
Featuring well-known names such as Fernando Stalla, Bicho Jimenez, Ryan Helm and Shelby Dela Rosa Taylor, the Mexico SUP Tour was created last year to help grow the sport of stand up paddling in Mexico. The ten-stop Tour started back in October and runs right through to July, hitting pretty much every major corner of the country.
On January 24th & 25th, paddlers headed to Cancun – a resort town more famous for Spring Break than SUP – for stop #4.
With Mexico's #1 paddler, and part-time Tarzan stunt double, Fernando Stalla not available to race, it came down to a clash between Javier "Bicho" Jimenez and Ryan Helm. In the main event, the 10km race, it was a wide-eyed Helm who proved too strong, taking the win ahead of the afro-wielding Bicho and third place Garrobo Gonzales.
In the women's it was Shelby Dela Rosa Taylor taking the victory.
The Mexico SUP Tour continues in March in the paddling mecca of Sayulita. That event will give us a mini preview of what to expect in May, when Sayulita will of course be hosting the 2015 ISA World Stand Up Paddle and Paddleboard Championship from May 10-17.
This upcoming edition of the Worlds looks set to be the biggest and best yet, at least in terms of who's actually gonna be racing. It also doesn't hurt that beautiful Sayulita (the hometown of Stalla, Bicho, Helm, etc) will be the host venue.
We'll have full coverage of the Worlds as well as more updates from the 2015 Mexico SUP Tour, which continues in March.
In the meantime check out some choice pics from the weekend.
Photos thanks to JD Photographer and Wicked Fotos