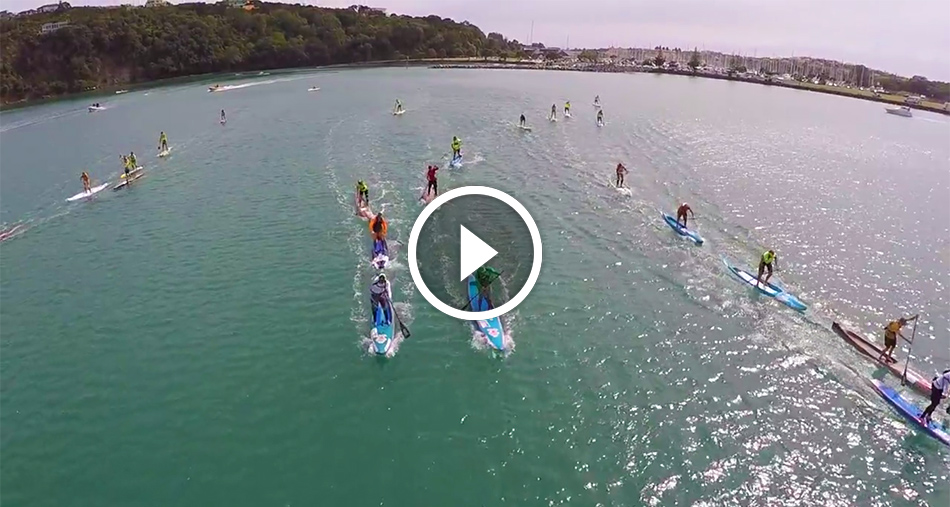 March 8, 2015
by Christopher Parker (@wheresbossman)
[VIDEO] Armie Armstrong, Annabel Anderson Win 'King And Queen Of The Harbour' In New Zealand


Armie Armstrong and Annabel Anderson have won the King And Queen Of The Harbour race in Auckland, New Zealand today. There were some light bumps on offer for competitors on the 25km, semi-downwind course across the Hauraki Gulf.
Check out the clip above for some great aerial drone footage of the race.
Annabel's victory in the women's race was impressive as always, cruising home for an overall top 10 spot despite being on the shorter 12'6 (the men were on 14 footers). This was one of Annabel's first outings on her new Lahui Kai board, something we'll get a very good preview of at the Carolina Cup next month (where it seems the entire elite world is planning to be). Runner-up in the women's was top-three Molokai finisher Penelope Strickland.
Armie took out the men's race as well as line honours on his 14 footer. Crossing in a time of 2 hours 25 minutes 11 seconds, Armie was two and a half minutes clear of runner-up and Olympic windsurfer JP Tobin. Meanwhile Olympic sailing hopeful Marcus Hansen was not far off the pace in third – there's definitely something about sailing + SUP in New Zealand…
Anyway the full results from King And Queen Of The Harbour are over on WebScorer. There's also plenty of pics on the official Facebook page.